It's that time of week where the experts at icelolly.com showcase a hidden gem of a destination, focusing on unique, unusual or otherwise different holiday hotspots that you may not have considered adding to your list. Today, we're looking into Riga, Latvia's charming capital that's sometimes described as the Paris of the North.
Overview
Named the European Capital of Culture in 2014, the effortlessly cool city of Riga is the largest city in the Baltics, with a population of over 640,000. It's located at the mouth of the Daugava River, which flows through Russia and Belarus before ending in a gulf in Latvia.
Riga International Airport is served by several budget airlines, including Norwegian, Ryanair, airBaltic and WizzAir, and you can get a bus transfer to the centre for around €2.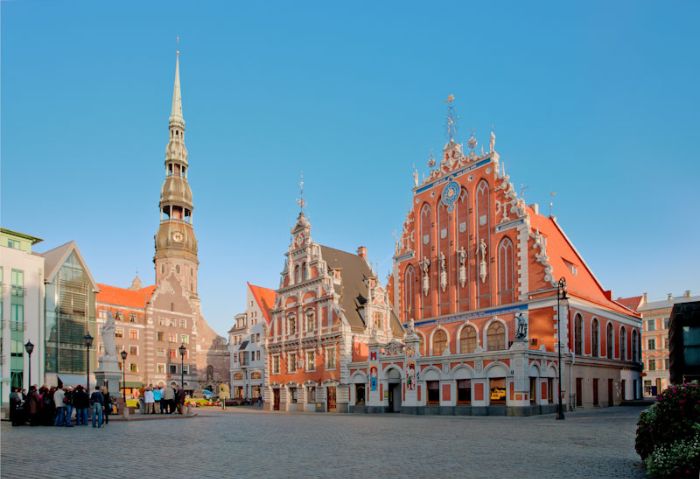 Our Top 3 Things To See & Do
Riga Central Market: Part of the UNESCO World Heritage Site, this bustling market is one of the largest and most popular in Eastern Europe. Navigate your way through architecturally-imposing food pavilions built in the 1920s by reusing old German Zeppelin hangars and shop to your heart's content.
St Peter's Church: The viewpoint at the top of the church is an Instagrammer's dream! It gives a 360 panoramic view of the whole city so you can appreciate Riga's beauty and snap as many photos as you desire.
Mezaparks: Literally translating as 'Forest Park', this is the perfect place to go to relax and enjoy a picnic on a warm summer's day or cool off in the pristine lake.
Useful Things To Know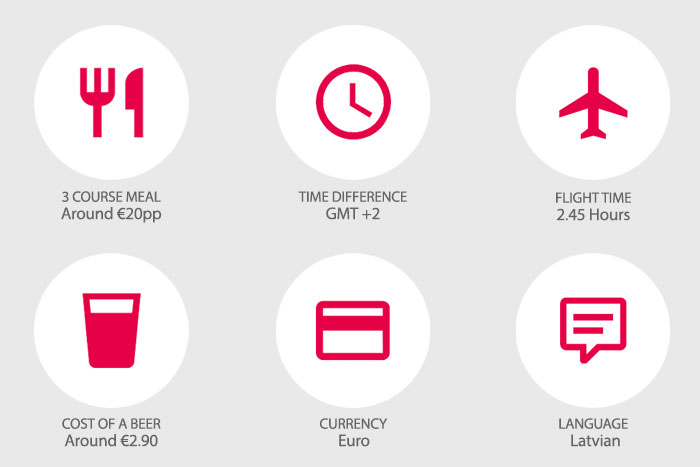 Food & Drink
Rye bread: This delicious staple has been around for years and years because of its taste and versatility. Have it plain or top it with fruit, but whatever you do, don't place the loaf upside down or superstition has it, you'll experience hunger.
Karbonāde: In this dish, pork, the locals favourite meat, is pounded until tender then breaded and fried to make the Latvian version of schnitzel.
Black Balsam: When in Riga, you have to try the mystery that is Black Balsam. The herbal liqueur, with an alcohol concentration of 42%, is known for its dark hue and bittersweet taste. It's made from mixing vodka with natural ingredients, including various plants, flowers, and berries. It can be enjoyed on the rocks, but you may want to balance out the medicinal taste by mixing it with blackcurrant juice!
Fun Facts
Bloggers' Thoughts
Ellie from The Wandering Quinn said: "I visited Riga in Latvia in December just as the Christmas Markets were opening. Riga had been high on my to-visit list for some time and I'm really glad I went as its such an interesting and historic City with plenty to do, as well as being really reasonable in price. I spent 2 days and 3 nights in Riga and found this to be the perfect amount of time to spend there."
Sonja and Jerry from MyHammockTime: "The old town of Riga offered exactly what I was looking for. It delivered that kind of a fairytale feeling, of which everyone is talking about when visiting the city. The most fascinating for me were the shapes of the buildings with its colourful facades. In every corner of the old city, there were cozy cafes and modern restaurants."
Have you been to Riga? Tweet @icelollyholiday & let us know what you thought!
About The Author: