We're continuing our destination of the week blog feature with a deep dive into yet another intriguing holiday spot you really need to be adding to your travel hit list. Only a short flight or ferry away is the bustling city of Rotterdam, often overlooked to the country's capital city; Amsterdam. Read on to find out why Rotterdam should be at the top of your city break bucket list...
Overview
Rotterdam is the second-largest city in the Netherlands and a polar opposite to its sister city; Amsterdam. Known for its cafe culture, an abundance of street art and waterways, it is no surprise it was voted the city of culture back in 2001. Redeveloped after the bombings from WW2, the port city is now a modern metropolis, full of unique and captivating architecture - a contrast to the majority of European cities known for preserved and historical buildings.
Top Things To See & Do
Dr: A subtle speakeasy bar which is easily missed under the radar of Rotterdam. Although there is little information about the bar online or on social media, a consultation must be made in advance.
Binnenrotte Market: This is the largest open-air market in the Netherlands where you can expect to find over 500 stalls ranging from vintage pieces, fresh produce and more. It takes place every Tuesday and Saturday.
Kralingse Bos: One of the many highlights of Rotterdam is the plethora of parks sprawled across the city. Kralingse Bos is considered the most popular and has been previously nominated as the 'Best Public Space in the Netherlands'.
Useful Things To Know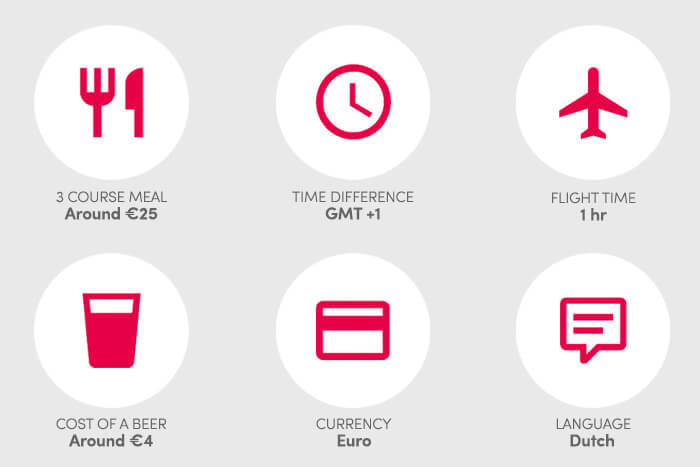 Food And Drink
Rotterdamsche Oude: Translating to 'old Amsterdam cheese', this food is a premium aged cheese. It is made from cow cheese and is known for its strong, rich flavour.
Stroopwafels: This snack is essentially two waffles with gooey caramel goodness sandwiched in the middle. It is best served with tea or coffee as the heat from these drinks melts the centre slightly which makes it taste especially delicious.
Croquettes: This yummy food typically contains fish, ham or cheese that's rolled in breadcrumbs and deep-fried.
Fun Facts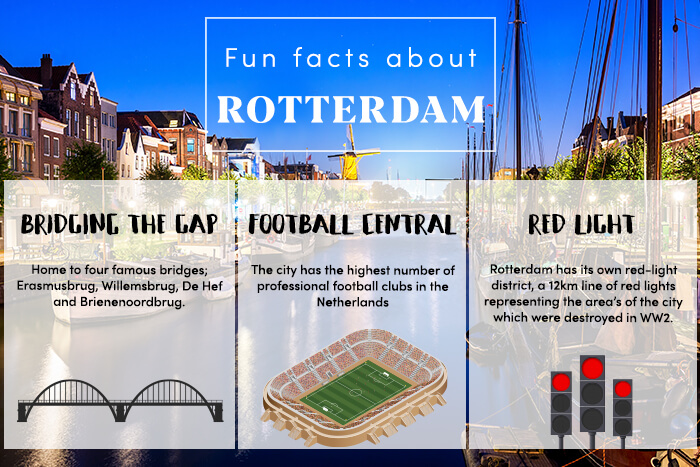 What The Bloggers Think?
Monica from The Travel Hack said: "Rotterdam is so different to Amsterdam. The city has been rebuilt and is now filled with modern, sleek, innovative, creative and unusual buildings."
Frances from As The Bird Flies said: "Rotterdam is the Netherlands' second city and has a very different personality to Amsterdam, one that I quite like, even though I shouldn't because Amsterdammers aren't supposed to like Rotterdam and vice versa."
Have you been to Rotterdam? Tweet @icelollyholiday and let us know if it's on your travel bucket list!
About The Author: