We're kicking off a brand new destination discovery blog feature whereby the icelolly.com content team provide info on holiday spots that are slightly more unusual, unknown or otherwise different to the norm! Our very first focus is on San José, Costa Rica, so if you've ever fancied visiting or simply want to gain a deeper understanding of this intriguing Central American city, read on for everything you need to know…
Overview...
Situated right in the heart of Central America, between the Caribbean Sea & Pacific Ocean, travellers can expect a large range of climates, landscapes and wildlife during trips to the Costa Rican capital of San José and wider areas. Literally translated as 'Saint Joseph', the city is named in honour of Joseph of Nazareth, can be found in the mid-west of the Central Valley and is Costa Rica's main point of economic and political activity.
Home to around 340,000 inhabitants, it is quite comfortably the most populous part of the country and has previously been ranked as the sixth-most important destination in Latin America.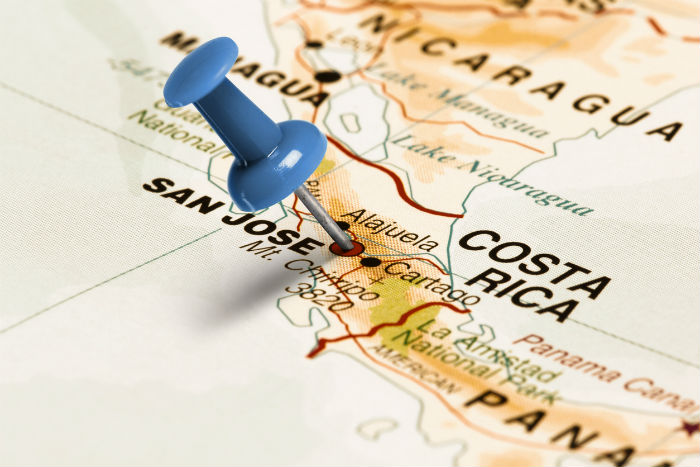 Our Top 3 Things To See & Do...
Visit Central Avenue: Known as the 'downtown' area of San José, it's a great starting point for tourists looking to really immerse themselves into the culture and commotion of the city.
Watch a show at the National Theatre: Consider taking a tour to learn more about its history or catch a performance to get the full experience. A great source of national pride, the stunning architecture was built way back in 1897.
Take a day tour to Arenal Volcano National Park: This protected area of geological richness is home to a number of natural hot springs, spectacular waterfalls & hiking trails.
Useful Things To Know...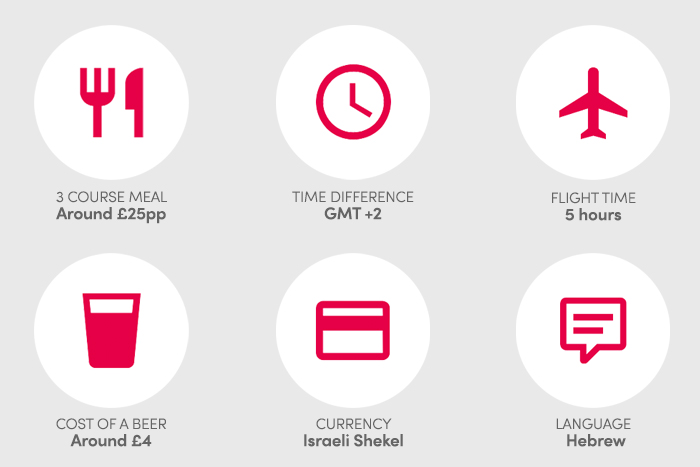 Food & Drink...
Typical tasty Costa Rican delicacies include:
Cas fruit: A small, sour, fruit unique to the country and often consumed in smoothie or shake form.
Gallo pinto: Traditionally eaten at breakfast, it's a delicious combination of rice and beans with eggs, cooked plantains and tortillas.
Casado: The Spanish word for 'married', this dish combines a series of different foods together for a mixture you're bound to love! It usually contains rice, beans, tortillas, some form of meat and a bit of salad.
Fun Facts...
What The Bloggers Think...
Take a look at what these 3 travel bloggers think to San José as a holiday destination…
Pip from Pip and the City: "My husband and I spent some time in San José as we were backpacking around Central America for our honeymoon, and soon found there are plenty of unique spots and things to do in this vibrant city.
"We drank Chiliguaro, (a spicy Costa Rican shot) off skateboards in hipster bars, where you could also draw on the walls. We visited Spirogyra Butterfly Garden, an oasis of calm in a lively city and bought freshly ground coffee beans at Mercado Centrale, San José's Central Market. It's gritty, electric and well worth a visit."
Em from Out Of Tea Bags: "For me, the highlight of San José was the National Theatre of Costa Rica. Founded in 1897, it is one of the most breath-taking buildings I have ever seen and I would've loved the chance to experience a performance there under the hand painted dome and blinding chandelier.
"It was a great kick-start to our holiday and interesting to learn more about the history and culture of the country at the National Museum of Costa Rica."
Georgia from Just Georgia: "San José is easy to walk and a visit to the National Theatre, the National Museum, Gold and Jade Museums, Morazan Park and the nearby historical suburb of Barrio Amon are a must.
"Pop into the Central Market for a true Costa Rican meal and cultural experience too - lots of great bars and restaurants are in trendy Barrio Escalante. Day trips include Poas or Irazu volcanoes, a tour to the Doka Coffee Estate, white water rafting, bird watching in Santa Maria de Dota, ziplining galore. There is something for everyone!"
Have you been to San José? Tweet @icelollyholiday & let us know what you thought!