We're continuing our destination of the week blog feature with a look at another intriguing holiday spot you really need to be adding to your travel hit list. This time the focus is the resort of Sharm El Sheikh in Egypt. Read on to find out more information about this fascinating resort...
Overview
Home to year-round sun, the longest river in the world and an abundance of archaeological sites; it's no wonder that over 9 million people visited Egypt last year. Providing great value for money outside of the eurozone, the destination is ideal for sun-worshippers, history lovers and river cruise enthusiasts.
The former fishing village of Sharm El Sheikh is now a popular tourist hub offering five-star luxury properties, world-class diving and a plethora of activities, ranging from camel rides to Bedouin-style dining. Many ensure they are able to fit a day trip to Cairo with their itinerary; the metropolis of great ancient structures, mosques and a bounty of history, not missing out the neighbouring city of Giza; home to the iconic 26th century Pyramids, with the largest reaching heights of 139 meters.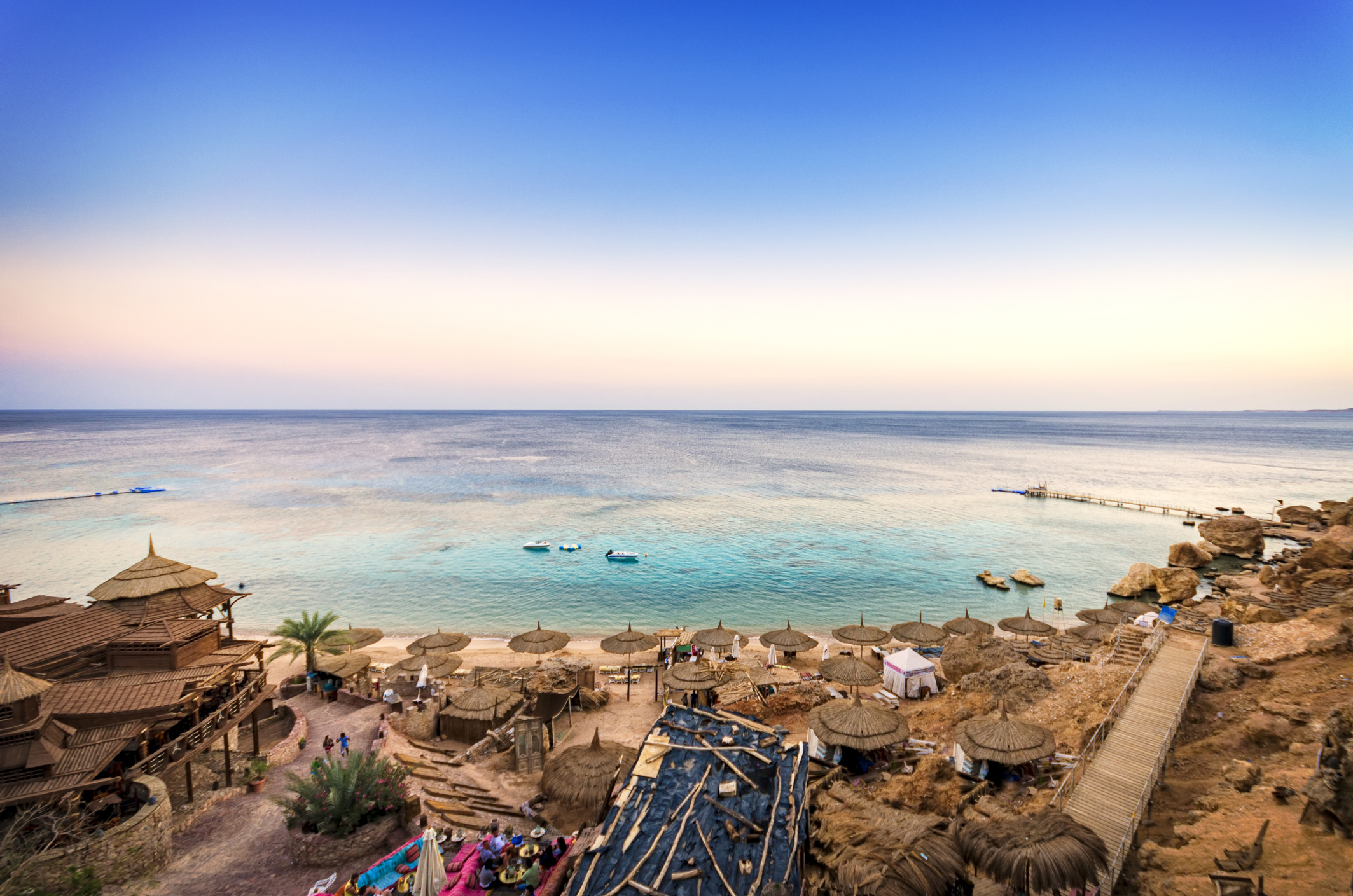 Top Things To See & Do
Diving: Well known for its tropical sea life, coral reefs and ancient shipwrecks, Sharm El Sheikh is a diving hotspot, offering dives suitable for beginners to well-seasoned divers. For those who want to increase their skills, many diving centres offer travellers a four-day course to gain a PADI open water certification whilst on holiday.
St. Catherine's Monastery: One of the oldest and most sacred monasteries, set at the base of Mt Sinai. To make the most of the breathtaking sites along the mountain, pair St Catherine's with a hike along the Camel Trail for a great day out!
Sharm Al Maya: No trip to the Middle East would be complete without a trip to a local bazaar for local trinkets and Sharm's old market doesn't disappoint. Expect to find Arabic lamps, shisha pipes, engraved woodwork and more.
Useful Things To Know
Food And Drink
Molokhia: Although each country has its own special recipe, this middle eastern delicacy is made with nalta leaves and chicken, and served with rice and lemon.
Basbousa: Originating in Egypt, this dish translates to 'just a kiss'. It's a sweet cake made from semolina batter and then sweetened with either orange or rose water syrup.
Om Ali: Another Egyptian dessert, this is an upgraded version of bread and butter pudding; made with pastry instead of bread and combined with milk , nuts and traditional spices.
Fun Facts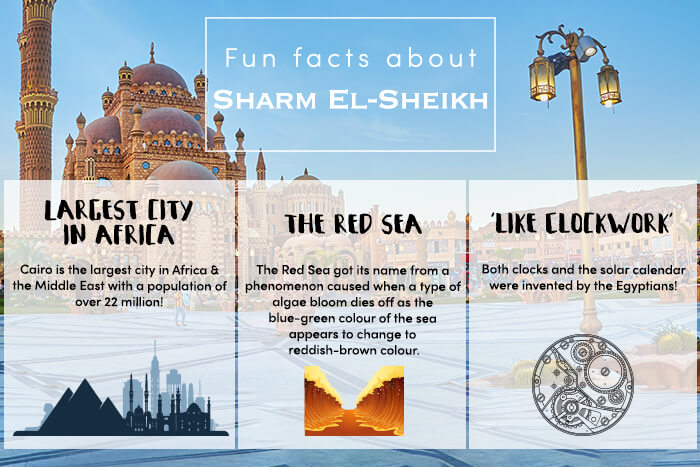 What The Bloggers Think?
Ana from The Broke Backpacker said: "There is no denying how incredible the diving is near Sharm. Moreover, if you are looking for a resort that can set up your food, diving, and activities, this is the place for you."
Miriam from Be Sparkling said: "The first time I travelled to Sharm el-Sheikh is already more than 13 years ago. I can still remember the colours and fishes that surprised me just after putting my head under the water."
Have you been to Sharm El Sheikh before? Tweet @icelollyholiday and let us know if it's on your travel bucket list!
About The Author: