The first Friday of December calls for a wintry destination of the week so we've chosen Whistler in Canada. Come sun or snow, this destination is a cut above the rest, especially if you're a lover of nature, wildlife or outdoor sports. Here's our ultimate guide...
Overview
Just a stone's throw away from Vancouver by road or air, Whistler is a British Colombian town with a difference. Consistently rated as one of North America's best resorts, it's the perfect destination for a ski or snowboarding holiday, or to stay warm and toasty in the cosy mountain bars and enjoy the après-ski experience. However, alongside the two majestic mountains the resort is famed for, Whistler also boasts four championship golf courses, unbeatable shopping, indulgent spas and more.
Surprisingly, Whistler is also a great destination to visit in winter as the usually snow capped mountain is transformed into a mountain bike park, attracting thrill seekers from across the globe. There are also many hiking trails and lakes to explore at your own pace.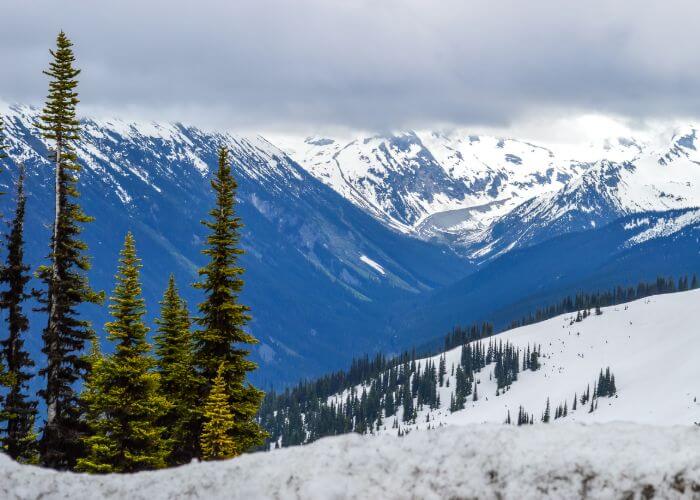 Top Things To See & Do
Ziptrek Ecotours: Zoom over incredible scenery on a zip-line based adventure, safe in the knowledge that the the company are focused on sustainability as well as your safety.
Whistler Sliding Centre: Release your inner Olympian by trying your hand at winter sports like bobsleigh, skeleton and luge.
Peak 2 Peak Gondola: Not for the fainthearted, this tri-cable lift links Whistler Mountain's Roundhouse Lodge with Blackcomb Mountain's Rendezvous Lodge.
Useful Things To Know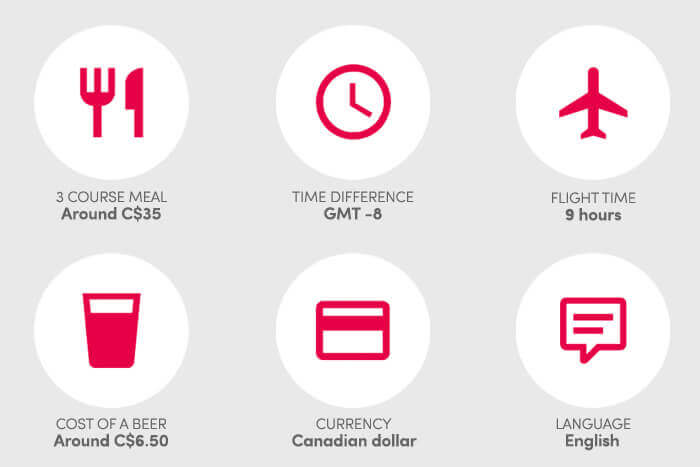 Food And Drink
Poutine: There's nothing like a spot of comfort food after you've worked up an appetite from all the outdoor activities on offer in Whistler. If you're anything like us, a warm combination of potatoes, cheese and gravy should hit the spot.
Vodka: Experience a glass on the rocks at the coldest vodka tasting room in the world. At -32C, the Ketel One Ice Room is the coolest place for a drink or four!
Fun Facts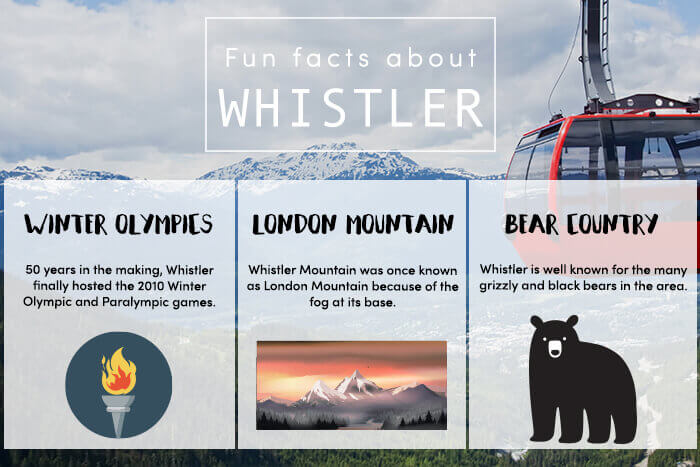 What The Bloggers Think?
Liz from Young Adventures said: "As a novice snowboarder passing through British Columbia in January, there is one place you go – Whistler. Whistler is pretty much the Mecca of winter destinations, and I had been hearing about it for years from all my friends in New Zealand who have done winter seasons there. It's big. It's epic. It's famous."
Maryrose and Reid from Wanderlust Style said: "Our little journey through, around and above Whistler was outstanding! It was everything and more than we imagined and to have crossed off a few bucket list items makes this trip that much more meaningful. The activities, the sights, and the people all made it more than worth it. Realising that there is much to see and do in BC, Canada, we know that in the not too distant future, we will be returning!"
Have you been to Whistler or any other hidden gems in Canada? Tweet @icelollyholiday to let us know if it's somewhere you're planning on travelling and why!
About The Author: