We're continuing our destination of the week blog feature with a look at another intriguing spot you really need to be adding to your travel hit list. This week we wanted to celebrate a destination closer to home and since it's Friday the 13th, we thought what better day to give you a sneak peak inside the seaside town of Whitby, the inspiration behind Bram Stoker's Dracula. Read on to find out more information about this spooky seaside town.
Overview
Nestled away in the Yorkshire Coast, the sleepy northern town of Whitby known for its breathtaking views over the North Sea, but also its exciting and fruitful history dating back to the Celtics.
It's no surprise it's considered one of the most haunted places in the UK, with many local tales including that of the Mad Maggie, who lives at the bottom of the 199 steps and the phantom coach which stands at St Mary's Church. Both locations stemmed the inspiration for Bram Stoker's novel; Dracula, who unleashed evil upon the residents. Chosen for its Dracula connections, twice a year the 'Whitby Goth Festival' is held, paying homage to art and goth culture.
Top Things To See & Do
Whitby Abbey: One of the most dramatic sites on the Yorkshire coast, the iconic landmark has a colourful history dating back to 657AD including Viking raids, being shelled by the Germans in WW2 and much more!
Whale Watching: Unknown to many, there is a large variety of sea life to explore offshore on the Yorkshire coast with sightings of whales, sharks, bottlenose dolphins to name a few!
North Yorkshire Moors Railway: See 24 miles of amazing Yorkshire scenery on the iconic steam train journey from Whitby to Levisham, make a stop at Goathland aka Hogsmeade for all the Harry Potter fans out there.
Useful Things To Know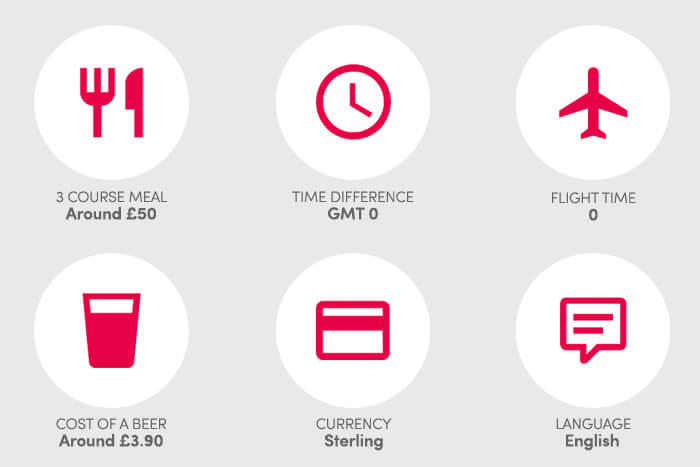 Food And Drink
Fish & Chips: No visit would be complete without visiting Trenchers, awarded the UK's favourite chippy in the 2019 National Fish and Chip Awards.
.
Scarborough Woof: Which is local slang for catfish, freshly caught from the North Sea, usually served in soups, pie or as a main!
Smoking Kippers: Not only a delicacy, but a local attraction, Fortunes Smokehouse has been open since 1872 and still follows the same process. If you are lucky enough, you might even get a sneak peek of the smokehouse in action.
Fun Facts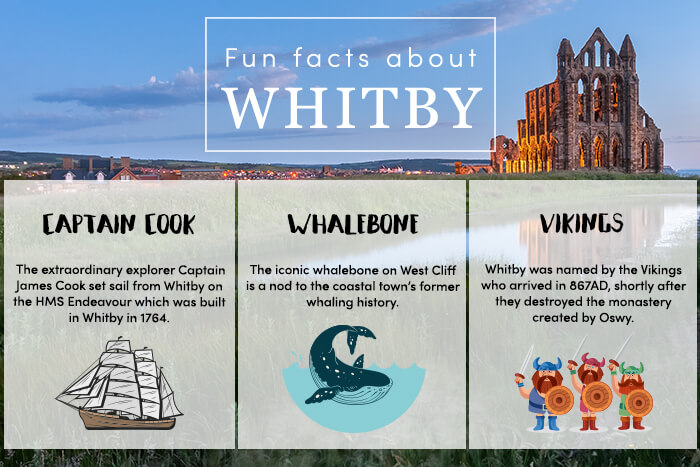 What The Bloggers Think?
Chloe from The Travel Hack said: "Fish and chips, winding backstreets and crab fishing. These are just a few of the things that come to mind when I think of Whitby. Tucked on the North East coast of Yorkshire, Whitby conjures up all sorts of memories from childhood holidays to the seaside."
Yaya and Lloyd from Hand Luggage Only said: "Roaming through its gothic halls, you can't help but be impressed! You can also see why Whitby Abbey is considered the birthplace of Dracula as it's the very place that inspired Bram Stoker to write the books.comment."
Have you been to Whitby before? Tweet @icelollyholiday and let us know if it's on your travel bucket list!
About The Author: