Most of us may be looking forward to a good lunch on Easter Sunday, followed by enjoying all our chocolate eggs, but did you know there are many other ways to celebrate Easter? All around the world there are many traditions that involve egg fighting, smashing pots or flying kites on the beach. While we're busy thinking about the chocolate we'll be consuming this weekend, here are some amazing Easter celebrations around the world.
Bermuda
The small island in the middle of the North Atlantic Ocean is a gorgeous, tropical destination with its turquoise oceans and soft, white sand beaches. Bermuda has a usual, laidback island atmosphere but on Easter Weekend, Horseshoe Bay in particular comes alive with a colourful all-day Kite Festival. Codfish cakes are served for breakfast, locals bring their hand made kites to the shore and many on the island come to enjoy this free festival!
Sweden
Sweden's Easter celebrations are very much like the UK and USA's Halloween traditions. Children in Sweden dress up as witches and go around their local neighbourhood houses to ask for sweets. This celebration is said to have come from a time when Swedes believed that witches flew to the German mountains to meet with Satan. Swedes would then light fires to keep the witches away. Today fireworks are now used and are enjoyed over the full Easter weekend.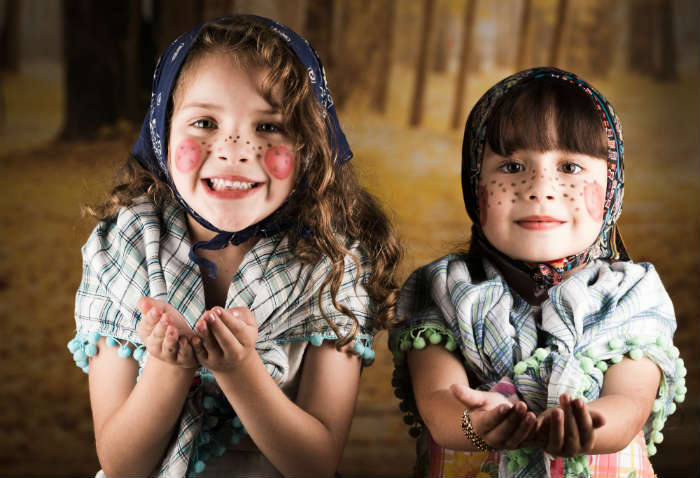 Corfu
Easter in Corfu, much like in the rest of Greece, is a very traditional occasion. Locals attend mass and go to various ceremonies – you'd be forgiven for thinking that Easter in Corfu is a very subdued affair. That is until it reaches 11am on Holy Saturday when, after mass, families and friends gather on their balconies to throw pottery from their windows on to the streets below. This "Pot Throwing" event is said to represent spring when new pots were used for collecting crops in places of old pots from the previous season. Where ever the tradition started, just make sure you're not on the streets of Corfu at 11am on the morning of Holy Saturday!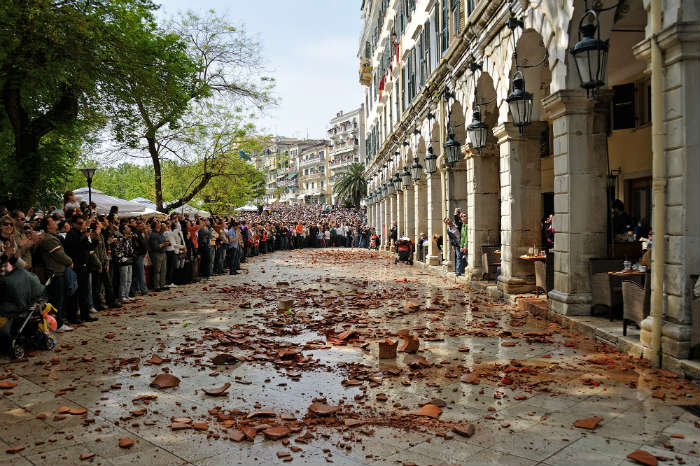 Michael Paschos / Shutterstock.com

New York City
Easter generally isn't a huge celebration in New York City but if you happen to stumble across 5th Avenue, from 49th to 57th Street, you'll see the city's annual Easter Parade and Bonnet Festival. This magnificent spectacle involves hundreds of people dressed in their best, and most eccentric clothing, with some elaborate hats to top it all off. Even if you're not dressed up, if you're in New York on Easter Sunday, it's worth having a walk down 5th Avenue to people watch and stare in awe at some of the amazing outfits people are wearing.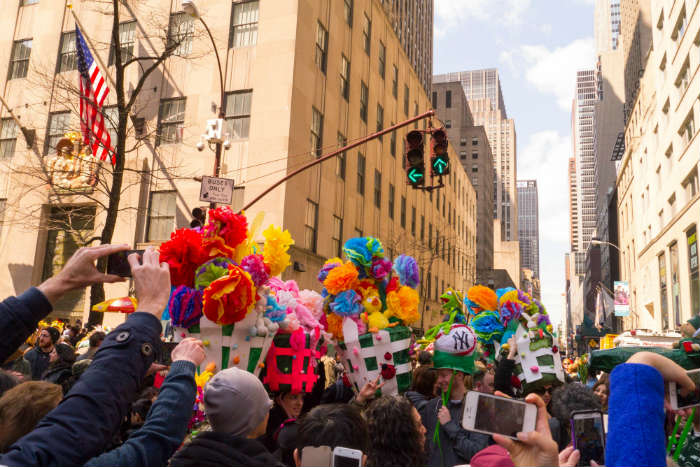 Donald Bowers Photography
/
Shutterstock.com
Bulgaria
Who fancies an egg fight this Easter? Okay, so it's not as messy as it might sound – an Easter Egg Fight in Bulgaria doesn't involve just throwing eggs at each other. Instead, family members sit around the dinner table and choose their favourite painted egg which has been prepared on the day before Good Friday. Then everyone tries to crack the eggs of other family members while keeping theirs intact. The egg "fight" is over when there is one person remaining with an uncracked egg. It is said the winner with the uncracked egg will be the most successful family member over the next 12 months.

Do you know of any more Easter celebrations around the world? Will you be joining in any this year or, like us, will you be enjoying lunch and chocolate with your family and friends? Let us know in the comments below!