Show me the way to Antalya or Albufeira!
Arguing over whether to spend Christmas at Nanna's in Norwich or Uncle Derek's in Doncaster and who is paying for the turkey? Extricate yourself from it all and head to Turkey, Portugal, Spain, Eastern Europe or the U.S. for some of the best value 'Say No to Christmas at Home' escapes - Christmas week seven-night package holidays from the UK available from under £200pp!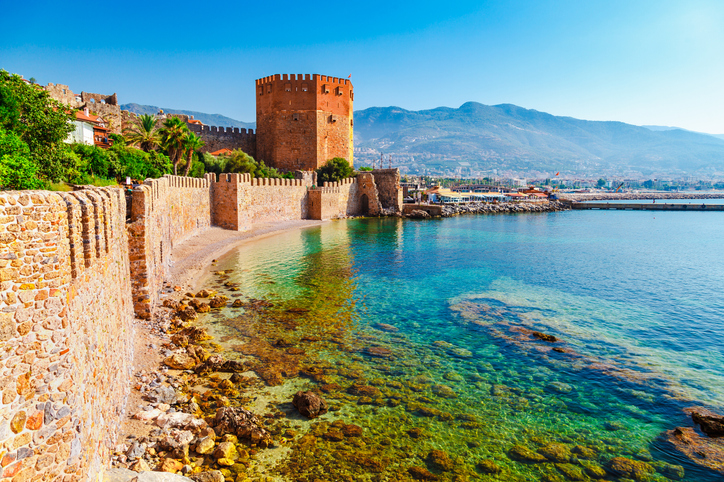 If you dream of escaping the 'who is going to whose house and which days and who is paying for and preparing what' Christmas discussions, why not say no to Christmas at home and fly away on holiday at a time when you can get maximum annual leave (book 4 days off and be away from work for 11 this year) and be in destinations where you can get a lot of holiday celebration for your money.
Travel comparison and deals websites icelolly.com and TravelSupermarket have teamed together to search prices across the overseas package holiday travel market and uncover the most wallet-friendly Christmas week escapes. The money saving travel experts have looked at the average package holiday price per night based on seven nights over Christmas week plus the cost of living in the destination.
Emma Coulthurst, a money-saving travel expert for the websites explains; "If you are mindful of your budget, Eastern European destinations such as Krakow, Prague or Budapest will give you the lowest-priced Christmas week. Antalya and resorts nearby in Turkey top the best value list for a coastal short-haul getaway. If you want to get further away – and many of us do after the last couple of years! - the U.S – in particular, Orlando, where you can expect average highs of 23 degrees centigrade - is one of the best value bets".
For those chasing a Christmas break, Christmas Day falls on a Saturday this year. You only need to take four days' holiday if you take leave around the bank holidays on 27 and 28 Dec. Booking off 24 Dec and 29-31 Dec, you can get an 11-day break away from work, finishing work on 24 Dec and returning on 4 Jan.
Chris Webber, Head of Holidays for the websites explains; "20th to 26th is the most searched week on icelolly.com and TravelSupermarket to travel this December, which shows the desire of some Brits to make the most of the additional bank holiday leave and get away somewhere different. Due to demand on flights from people flying to be with friends and family and the extra holiday leave, it is a popular time to travel and this can affect prices. But our research shows that there are still affordable ways to get away and it is worth considering Eastern and Southern Europe in particular for some lower-priced options".
He adds; "Across the two websites, the most popular short-haul coastal destination for Christmas week this year is The Canary Islands, the most-searched-for cities are Amsterdam, New York and Dubai and top of people's long-haul list is Cancun on the Caribbean Coast in Mexico and Cape Verde".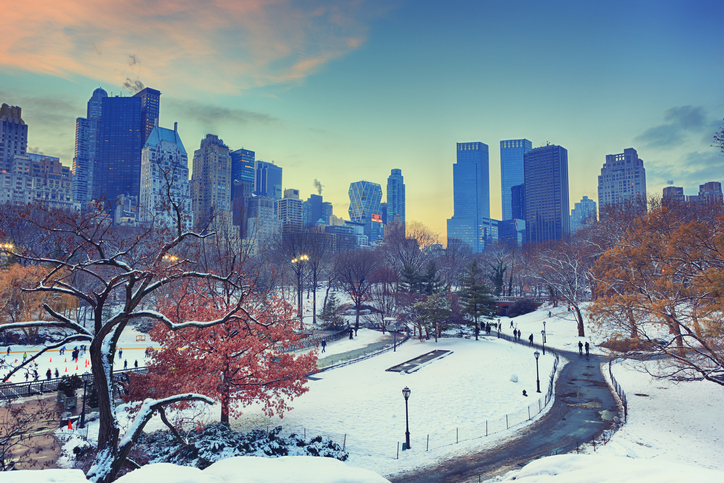 Emma adds; "Take into account food and drink costs as well as the price of the holiday when weighing up your options. Your holiday costs can really ramp up depending on where you choose to go. Many of the breaks which our pricing research has uncovered are in destinations where eating out costs are not as much as at home. You can forgo the veg prep and turkey plucking and feast for a lot less. The cost of eating out in Eastern Europe tends to be around half the cost of an equivalent meal out in the UK (Manchester) and, in Turkey, it can be as little as £5 per person, 83% cheaper than in the UK. Portugal also benefits from being one of the best value destinations in the eurozone; meals in restaurants tend to cost at least a third less than at home. In New York, one of Brits' most searched cities to spend Christmas this year, a typical meal out is likely to set you back at least £36pp, a whopping +21.25% more than an equivalent meal in the UK (Manchester, UK). Bear in mind the costs in the destination when you're planning and weighing up options and then you and your budget won't be in for a shock".
Chris adds; "We recommend that you book a package holiday with a flexible booking guarantee, to give you maximum consumer protection. Make sure you read the terms and conditions carefully and that you are comfortable that you can change your plans easily if you need to. Also, it is worth paying on a credit card even if it is just £1 of the cost as this gives you extra protection too".
Best Value Cities for Christmas week
Head to Eastern Europe for a buzzing atmosphere and more mulled wine for your money. Budapest, Prague and Krakow have Christmas Markets until at least Boxing Day. If you head to Barcelona, where average temperatures in December are around 15 degrees centigrade, you can soak up Spanish Christmas traditions including coquito (a creamy run cocktail), tapas, sea food and roasted meats on Christmas eve – deliciosa!
1. Krakow £38.80pppn + 2 daily meals out of £13.70pp (-54.33% vs Manchester, UK) = £66.2pp a day (Christmas markets until 26 Dec)
2. Prague £37.19pppn + £14.77pp x 2 (-50.76%) = £66.7pp (Christmas markets until new year)
3. Budapest £35.81pppn + £15.64pp x 2 = (-47.70%) £67.09pp (Christmas markets until 31 Dec)
4. Berlin £33.44pppn + £21.11pp x 2 (-29.63%) = £75.66pp (Christmas markets open over Christmas period)
5. Barcelona £34.48pppn + £21.11pp x 2 (-29.63%) = £76.7pp (Christmas markets open until 23 Dec)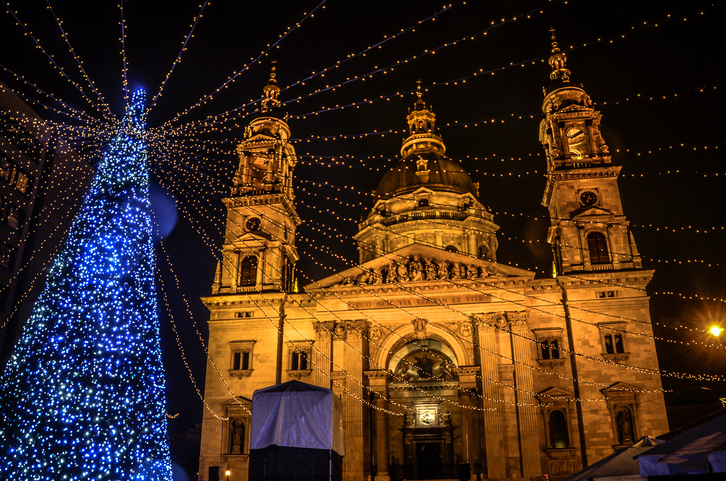 Best value coastal short-haul for Christmas week
Temperatures can average highs of 17 degrees centigrade in December in Turkey, Portugal and Southern Spain which means holidaymakers may be lucky enough to enjoy an extra 10 degrees of warmth compared to average UK temperatures during December. A holiday to Antalya and the resorts around it this Christmas week is, on average, -16% less compared with if you were looking in October 2019 for a Christmas 2019 holiday.
1. Antalya or resorts in the region, Turkey £60.11. meal out £4.97pp x 2 (-83.43% vs Manchester, UK) = £70.05pp a day
2. Costa Blanca including Benidorm £67.50 + £16.89 x 2 (-43.71%) = £101.28
3. Albufeira, Algarve - £50.76pppn + £25.38 (-58%) x 2 = £101.52
4. Costa del Sol £61.86pppn + £23.22pp (-22.59%) x 2 = £108.3
5. Malta Cost of Living £53.47pppn + £27.44pp (-8.52%) x 2 = £108.35pp
Other places to consider include Agadir and Marrakech although borders are currently closed from Morocco to the UK so holidays there will depend on this changing. You should get a flexible booking guaranteed package if you wanted to book a holiday there in case it can't take place. Eating out is, on average, less than £10pp. Cyprus is also worth considering this Christmas; there are good value holidays to there and restaurant meals tend to cost about 40% less than at home.
If you are looking to head to the Canaries, Fuerteventura is the best value Christmas option. The seven-night package price from the UK to there is also on average, -22% less than for Christmas week 2019. Madeira is another good option as eating out there is around half the price of home. Hurghada in Egypt is also worth considering. Packages to Hurghada in Egypt for Christmas 2021 are -14% on average and eating out there is also cheap.
Be aware that the highest cost of eating out in the above list is in Malta where a mid-priced meal will set you back an average of £27.44pp, so very similar to the price of a meal out in the UK. If choosing Malta, you may want to consider self-catering or all-inclusive options.
Best value long-haul for Christmas week
1. Orlando, Florida £90.68pppn + £18.19pp x 2 (-39.37% vs Manchester, UK) = £127.06pp
2. Las Vegas £127.4 + £22.73 x2 (-24.22%) = £172.86
3. Bali £157.86pp + £9.60pp x2 (-68%) = £177.06
4. Abu Dhabi £145.67 + £19.80pp x 2 (-33.98% =) £185.27
5. Cape Verde £172.08 + £15.27 x 2 (-49.11%) = £202.62pp
Other long-haul destinations to compare prices for Christmas week holidays from the UK include Barbados, Cancun, Jamaica, Dubai and the Dominican Republic. Eating out in Cape Verde will cost, on average, £15.27pp. Also, all-inclusive packages to there are good value. In Dubai, the average cost of a mid-level meal out is around £25pp which is still 17% cheaper than the average cost of an equivalent meal out in the UK. Restaurant prices in Abu Dhabi tend to be around 20% less than in Dubai.
Emma adds; "There is a lot of pent-up demand to travel after the last couple of years when people have travelled abroad a lot less or not at all. There is a desire to get away and make new memories with loved ones. Holidaying at Christmas enables you to do something unique and at a time when you don't have to use up lots of leave. These days, it is also easy to link up online and still see and speak to family at home, while you're away".
"If there are specific things which you want to do in your destination, plan ahead and do some research into what is open over Christmas week. In these times, some attractions need booking in advance. Most will close Christmas Day but reopen on Boxing Day but check specific places for exact opening hours. If you are worried about restaurants not being open over the Christmas period, for example in some short haul coastal resorts, do your research in advance and find out where is open and book or also consider going self-catering or all-inclusive. For the best value eating options, always ask a local where they would eat out. Research restaurants which are off the main tourist drag and where the locals like to eat".
"You don't have to forgo Christmas traditions; you can experience different or similar ones in other countries. You don't necessarily have to forgo your favourite Christmas foods either if you are craving them. Either self-cater and recreate them or many hotels will have them on the menu. In some countries like Portugal, you may even find similar foods like stuffed turkey on the menu".
The most popular countries to go away for Christmas week (according to package holiday price comparison searches via icelolly.com in 2021) are:
1) Tenerife
2) Lanzarote
3) Gran Canaria
4) Egypt
5) Costa Blanca
6) Fuerteventura
7) Dubai
8) Algarve
9) Cancun
10) Amsterdam
11) Antalya area
12) Cape Verde
13) Costa del Sol
14) Malta
15) Madeira
16) Marrakech
17) Barbados
18) New York
19) Jamaica
20) Paris
Out of the top twenty list above, Antalya, the Costa Blanca and Costa del Sol and the Algarve offer the best value.
Price examples for Christmas week sourced via TravelSupermarket and icelolly.com (correct as of 01.11.21, subject to availability and change)
Short-haul beach
Antalya region: Limak Atlantis de Luxe Hotel & Resort, Belek. 5* all-inclusive. Depart Manchester or Leeds on 19 Dec for seven nights, based on two adults and two school-age children, from £308pp
Albufeira: Albufeira Jardim Apartments, 3* self-catering. Depart Gatwick or Luton on 20 Dec for seven nights for two adults from £188pp
Costa del Sol: Diamond Resorts Los Amigos Beach Club, Mijas Costa, 3* self-catering. Depart Bristol or Cardiff on 19 Dec for seven nights for two adults and two school-age children from £218pp
Fuerteventura: Broncemar Beach Aparthotel, Costa Caleta, 3* self-catering. Depart Luton on 20 Dec for two adults and two school age-children from £388pp
Benidorm: Vistamar Apartments, 3* self-catering. Depart East Midlands or Birmingham on 19 Dec for seven nights for two adults from £261pp
Tenerife: Magec, 4* bed-and-breakfast. Depart Manchester on 22 Dec for seven nights for two people from £422pp
Hurghada: Royal Star Beach Resort, 4* all-inclusive, Depart Manchester on 20 Dec for seven nights for two people from £623pp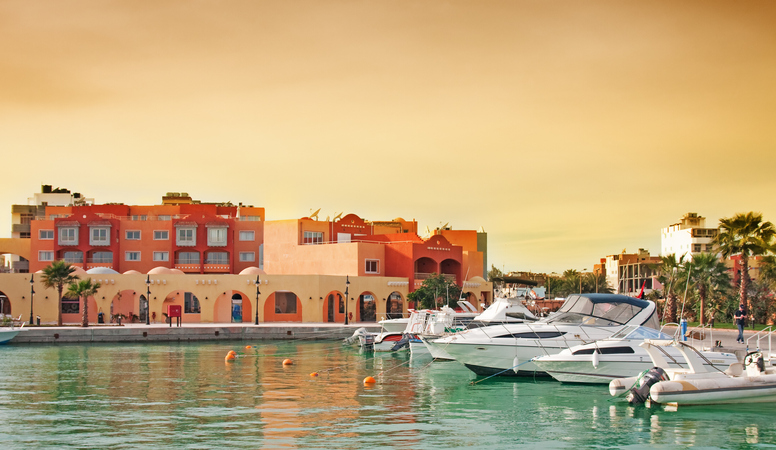 Cities
Prague: Novotel Praha Wenceslas Square, 4* B&B. Depart Gatwick on 19 Dec on for seven nights for two adults and two school-age children from £287pp
Krakow: Novotel Krakow City West, 4* room only. Depart Luton on 25 Dec 8pm for three nights from £154pp
Budapest: NH Collection Budapest City Center, 5* room only. Depart Manchester on 23 Dec for four nights for two people from £289pp
Berlin: Select Hotel Berlin The Wall, 4* room only. Depart London Gatwick on 24 Dec for three nights for two people from £165pp
Long-haul
Orlando, Florida: Residence Inn Orlando Altamonte Springs/Maitland, Winter Park, Orlando Area, 3*B&B. Depart Manchester on 23 Dec for seven nights for two adults and two school-age children from £631pp
Las Vegas: Sahara Las Vegas, 4* room only. Depart Heathrow on 20 Dec for seven nights for two adults from £842pp
Cancun: Catalonia Riviera Maya Resort & Spa Hotel, Puerto Aventuras. 4* all-inclusive. Depart Manchester on 19 Dec for seven nights for two people from £1455pp