Good news - some of the most useful things you'll take on your next holiday won't take up an inch of room in your suitcase! We've tracked down the best apps to help you overcome those holiday struggles...
XE Currency
No more nervous guesses about how much you're spending - the XE Currency app allows you to instantly convert over 180 currencies into pounds, making it easier than ever to keep track of your spending. The app displays up-to-the-minute exchange rates and allows you to save rates for use offline.
Google Translate
If you find yourself communicating using mainly gestures and pointing on holiday, you can now try your hand at the local lingo with the Google Translate app. Type, speak or take a photo of the phrase you wish to translate, and the app will return your translation, even providing an audio of the phrase if your pronunciations are a little shaky.
Wi-Fi Finder
Ever found yourself hit with huge roaming charges for using the internet abroad? The Wi-Fi Finder tracks down your nearest wi-fi spots and provides you with directions to the location. You can even download the locations for use offline, so you'll never find yourself stranded alone and internet-less ever again!
Whatsapp
This is an obvious one, but essential for anyone who doesn't already have it! Whatsapp is a lifesaver for those who like to keep in touch with friends and family while on holiday, as you can send messages and photos free of charge using wi-fi to keep everyone updated on your trip.
Icelolly Holiday Finder
With recent updates including a new user interface, ski deals and an even wider choice of deals, the Icelolly Holiday Finder is your must-have app for tracking down cheap holidays. With thousands of deals for you to compare, you're sure to find the best price on your holiday. Download it now for iPhone from the iTunes store.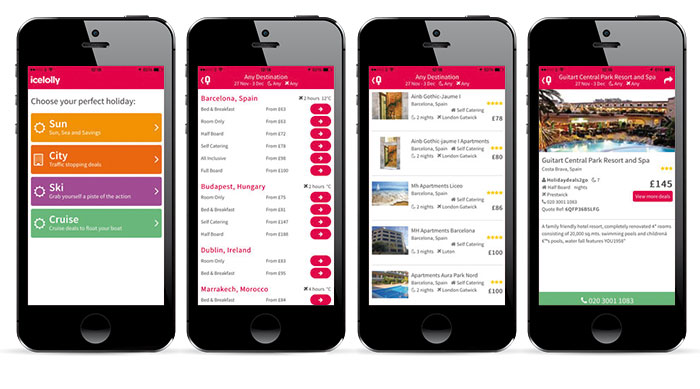 By Kate Moxon – Gadget Guru at icelolly