If you want to explore Europe, river cruising with TUI is the way to do it. You'll tick off everywhere from big-name cities to tucked-away towns on one of their adults-only river cruises. Take your pick from 21 sight-packed itineraries, sailing along the Rhine, the Main, the Moselle, the Danube and the Dutch and Belgian waterways. The best bit? If you use code RIVER200, you'll save £200* on any TUI River Cruises sailing. Intrigued? Read on to find out more…
Once you're clued up, check out TUI's river cruise deals
Sight-packed Itineraries
Uncovering Europe's must-see destinations, without having to unpack once – that's the beauty of river cruising. Hop on TUI's Rhine Explorer itinerary, for example, and you'll visit big-hitting sights, like Kolner Dom – Germany's largest cathedral – plus, Beethoven's House and the castle-covered Lorelei Valley. Or, pick a Danube river cruise and you'll discover dramatic gorges, grand capitals and up to 10 countries. We're talking everywhere from Vienna and Austria to Serbia and Slovakia.
Ready for a river cruise? See all TUI's itineraries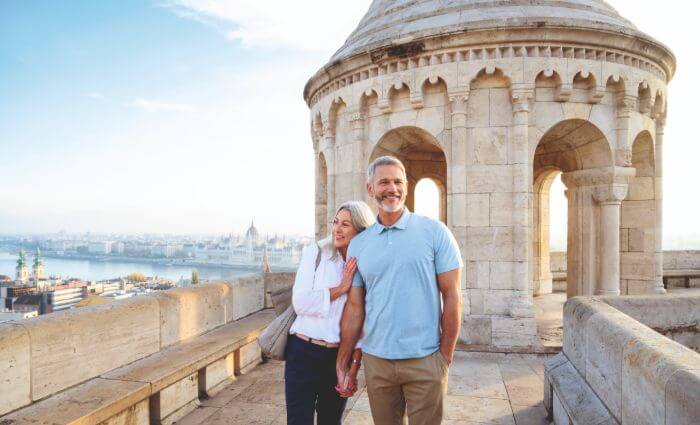 Sophisticated Ships
Think of TUI's three adults-only ships as floating hotels that'll transport you from world-famous cities to under-the-radar-towns – sometimes stopping in more than one destination in a day. Each ship flaunts modern interiors, plus multiple restaurants and lounges for wining and dining. Oh, and did we mention you won't find any inside cabins, so waterfront views are guaranteed?
An Intimate Atmosphere
There's a maximum of 155 guests onboard at any time, which means you can get to know your fellow passengers, while still having your own space. And, with one crew member to every four guests, you'll be on first-name terms with the friendly team in no time.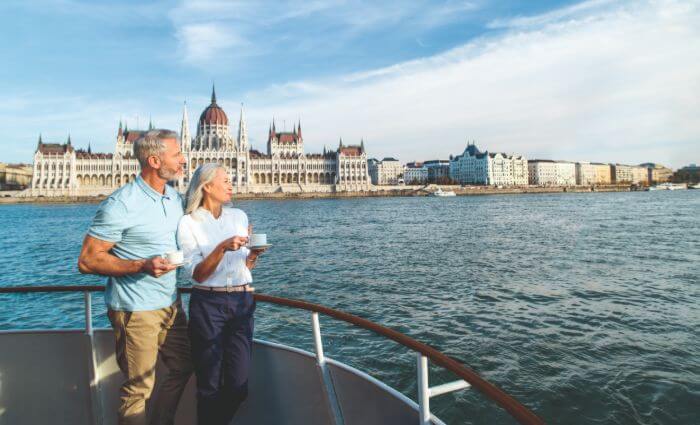 Onboard And Ashore Activities
TUI River Cruises strike the perfect balance between action packed and laidback. Because the ships are smaller than traditional ocean liners, you can look forward to a more relaxed pace and plenty of time to discover each destination. Onboard, you can try Pilates on deck, visit the wellness area, tuck into an à la carte meal, or sip cocktails while listening to live music. Ashore, you can get to the heart of every destination you visit thanks to £120pp excursions credit, per week, to spend on extra activities. You can go wine tasting in the Moselle Valley, listen to classical concerts in Vienna or go on a guided city tour with a local expert.
Find out more about TUI's river cruise excursions
Have another question? Check out TUI's river cruise FAQs.
Don't forget, if you use code RIVER200 you'll save £200* on any TUI River Cruises sailing.