Even if you've not been to New York before, there's a huge chance that you've seen some of the city at the cinema or on your TV screen. From the shops on 5th Avenue to the Empire State Building, here's some of New York's most famous locations and the shows and films in which they've had a starring role.
The 'FRIENDS' Apartment Building
Are you a fan of FRIENDS? Then take a wander around Greenwich Village to find the home of Monica, Rachel, Chandler, Phoebe, Ross and Joey on the corner of Grove Street and Bedford Street. For over ten years, this building was home to all of the FRIENDS gang at some point and is now a popular destination on film and TV location tours around New York!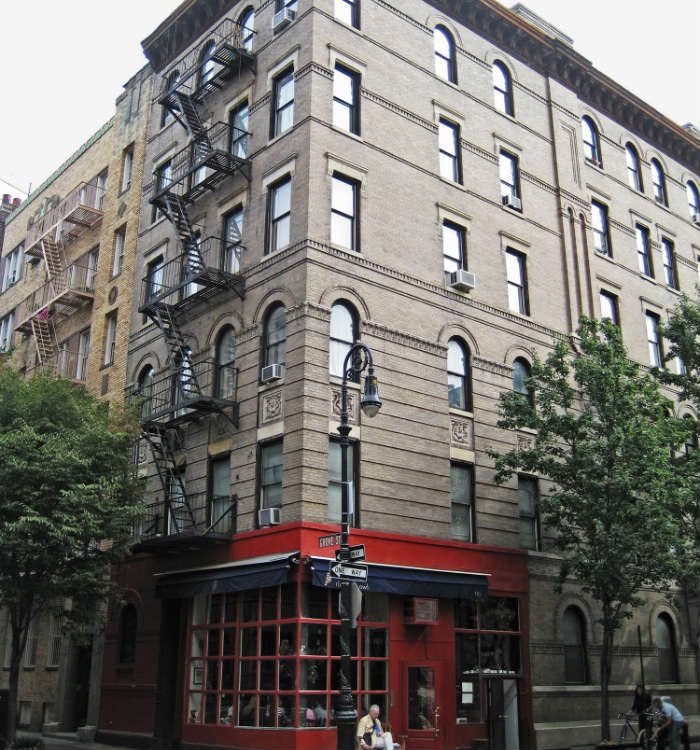 Image credit: Beleg Langbogen
Magnolia Bakery from Sex and The City
Cupcakes have become quite a big deal over the past few years and the Magnolia Bakery has had a lot to do with this deserts revival. After being featured in the hit show, Sex and the City, Magnolia Bakery couldn't keep up with demand from fans of the show and has since opened a number of stores in NYC! If you don't want to queue at the original Magnolia Bakery in the West Village, try out the shops on Broadway or in Grand Central Station!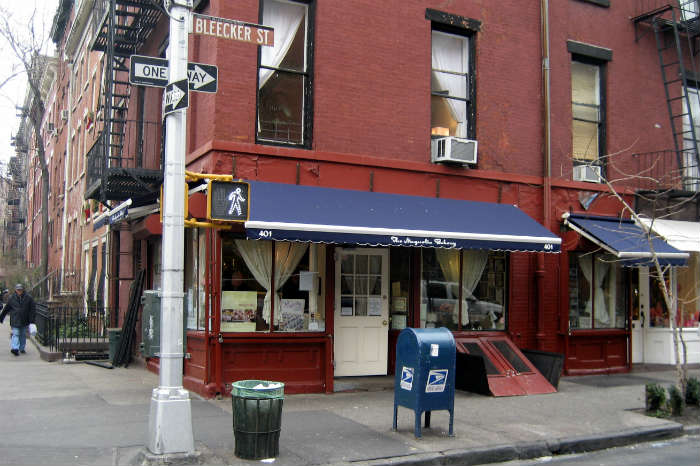 Image credit: Wally Gobetz / Flickr.com
Grand Central Station from Friends with Benefits
There's a scene in this film where Justin Timberlake's character impresses Mila Kunis' character with a giant flash mob. It's pretty cool. Even if there isn't a bunch of people dancing when you're there, the Grand Central Terminal is impressive in itself with its elegant marble structure and ornate ceiling. There's no wonder it's a popular location for film and TV! Even if you're not here to catch a train, it definitely makes for a cool Instagram photo!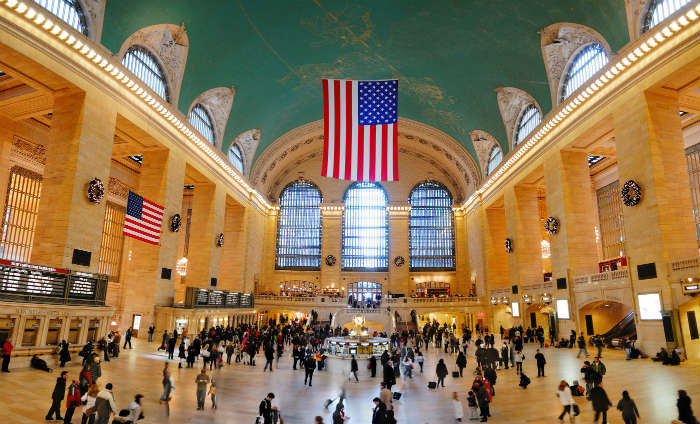 Image credit: Songquan Deng / Shutterstock.com
The Empire State Building from King Kong and Sleepless in Seattle
From a huge gorilla climbing New York's most iconic building to a romantic meeting on the Observation Deck, the Empire State Building is not short of a starring role in a film or two. Although we're pretty sure King Kong won't be making an appearance, being at the Empire State Building is as charming as it looks in Sleepless in Seattle – the place where Annie – Meg Ryan - and Sam – Tom Hanks - finally meet and fall in love. No wonder it's such a romantic place!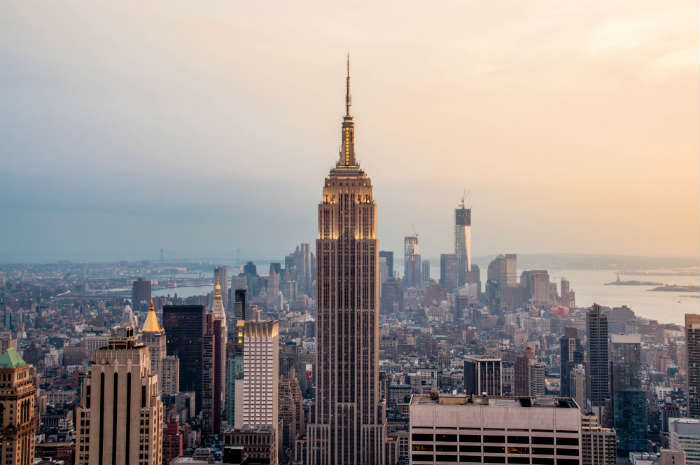 Tiffany & Co on 5th Avenue from Breakfast at Tiffany's
Stroll down New York's 5th Avenue and you'll come across Tiffany & Co., a company famous all around the world for producing beautiful jewellery. With glistening silver in the window and turquoise blue colour theme, there's no wonder it was chosen as a focus point in Audrey Hepburn's famous film Breakfast at Tiffany's. We first see the store when Holly, Audrey Hepburn's character is gazing longingly into the shop window, drinking coffee and eating a croissant. Holly then receives an engraved Tiffany & Co. ring from a love interest towards the end of the film! Now that's something we can only wish for!
Is the thought of Breakfast at Tiffany's making you feel hungry? Here's a taste of the 10 Foods You Have To Try On A Trip To New York!
Meeting the pigeon lady at Gapstow Bridge, Central Park in Home Alone 2
Home Alone 2, one of the most famous Christmas films of our time, sees Kevin McCallister – Macaulay Culkin – abandoned by his family in New York. There are a lot of recognisable places in this film but one of the most iconic film locations is Gapstow Bridge in Central Park. This is where Kevin first meets the pigeon lady and the two strike up a friendship in the cold, snowy park. If you visit this part of Central Park, there might not be as many pigeons but there are certainly great views of New York's skyline.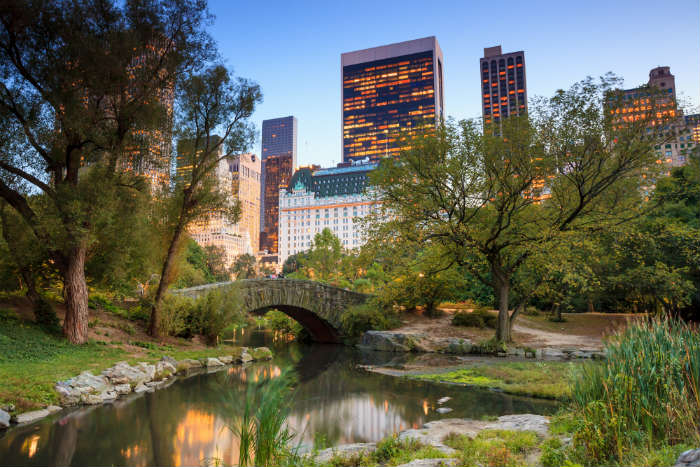 By Emma Hart - Stuffing my face with cupcakes at Magnolia Bakery.