February is the month for romantics to really come into their own and here at icelolly.com, there's more than just oxygen in the air. Yes, that's right, there is plenty of nitrogen floating around our HQ because, you know, science and stuff. Plenty. Oh, and love. Yeah that too. That's exactly why our latest #HolidayChat was all about 'Holiday Loves' and links in nicely with a couple of our other Valentine's Day related marketing campaigns at the moment. It's almost like we planned it all out…
Q1) Which destination would you love to visit or revisit and why?
You lot were full of admiration for a whole host of places following our first question of the night, with sun and city destinations getting the most loving!
The use of metaphors were classed as an optional response, in case you were wondering.





Q2) What do you love most about going on holiday? #HolidayChat
We have to admit, we were in full agreement with all but one of the answers to this. Food, heat and family time of course, but 'not being at work' is something we simply cannot relate to.
And the author of this article definitely isn't just saying that because the icelolly.com bosses will be reading this at some point. Definitely not.




Q3) Have you ever fallen in love at first sight with a destination? #HolidayChat
So apparently it doesn't just happen with cute couples in cheesy chick flicks after all…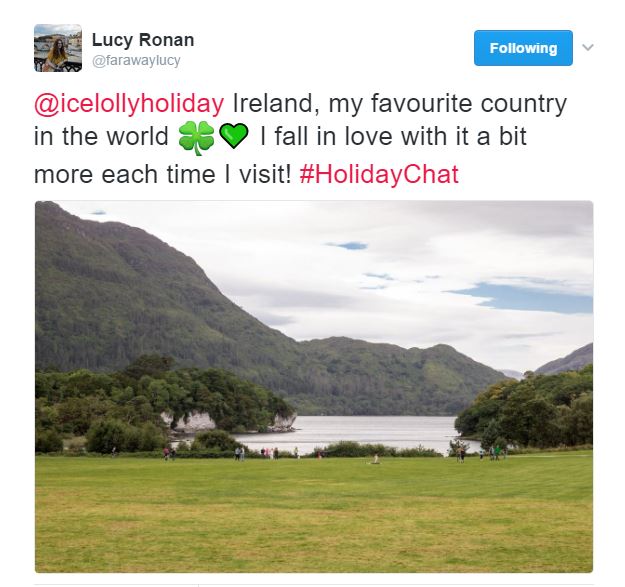 Q4) What's the most romantic thing you've ever seen or done on holiday? #HolidayChat
Getting engaged? Check. Getting married? Check. Going on honeymoon? Check. Buying a chicken sandwich? Check.
And they say romance is dead…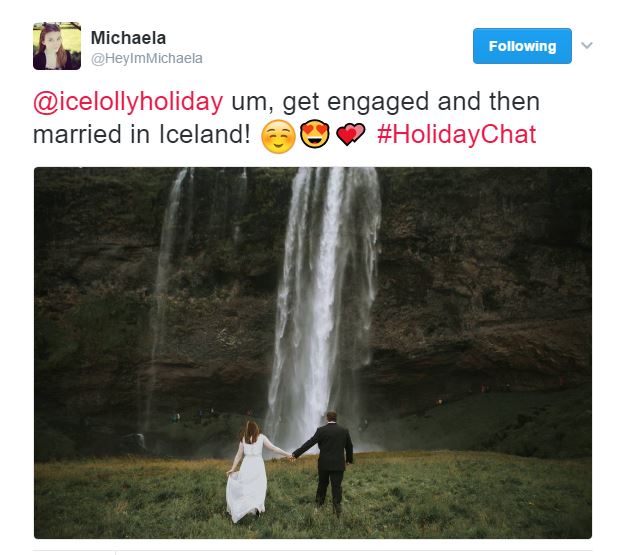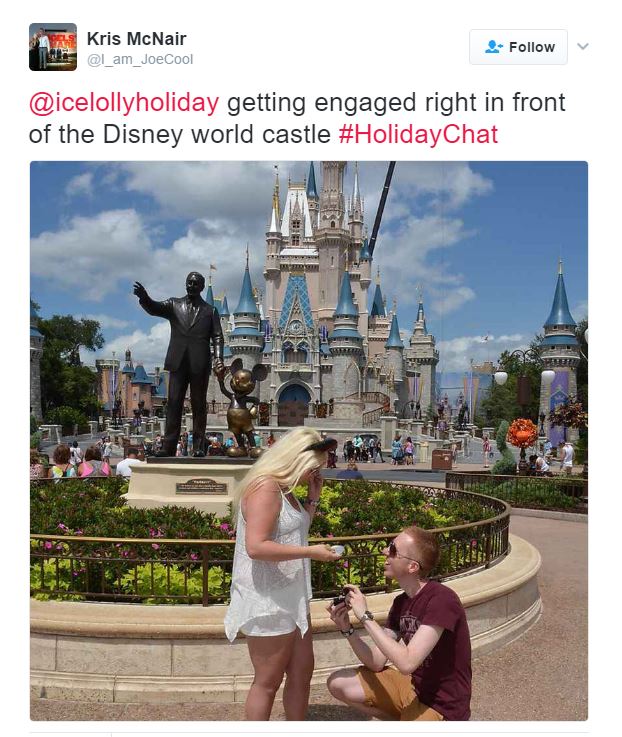 Q5) It's game time! Are you ready for this? Choose 3 destinations to snog, marry and avoid #HolidayChat
Now who are the ones throwing out metaphors, right? Well, we decided to have a bit of fun with our last question and you lot chose the destinations you like, love and loathe!




Want to feature in one of our upcoming blog posts? Just email [email protected] telling us which destination you've fallen in love with & give us a few sentences why! Make sure to include your name and a link to your blog so we can reference you in the finished piece.
Or are you on Instagram? Tag your best photos this month with #icelollyLoves and you could see them popping up on our feed!