It's coming. The time of year all parents who have children of a certain age look at with stress and joy in equal measure. Stress escalates because you've got to think of ways to keep the little ones occupied during their week away from the classroom but having an excuse to book a few days off work yourself helps ease the pain. As long as one of your co-workers hasn't already submitted a similar holiday request. But if that did happen, you could always whack out the sick voice and blag a couple of days away at least. Not that the author of this article would know anything about that. Anyway, if you're struggling for ideas this February, read on and get some half term inspiration.
Explore a Vibrant City
Just far enough away from the mid-winter chill, February allows city break adventurers the chance to explore an exciting urban environment without needing to slip on that awful woolly jumper you got from a distant, elderly relative at Christmas. It's also nicely positioned out of the summer season and so, conversely, means you'll have plenty of energy to wander around perspiration-free, safe in the knowledge that you won't become 'that person' should you decide to take public transport at any point. Whether you're looking for a historical visit to Rome, a taste of Eastern European culture in Krakow, the hustle and bustle of Paris or quieter surroundings in Scandinavia's Copenhagen and Stockholm, our stunning continent has the answer. *Cough.* That's us readying ourselves for 'sick voice' mode.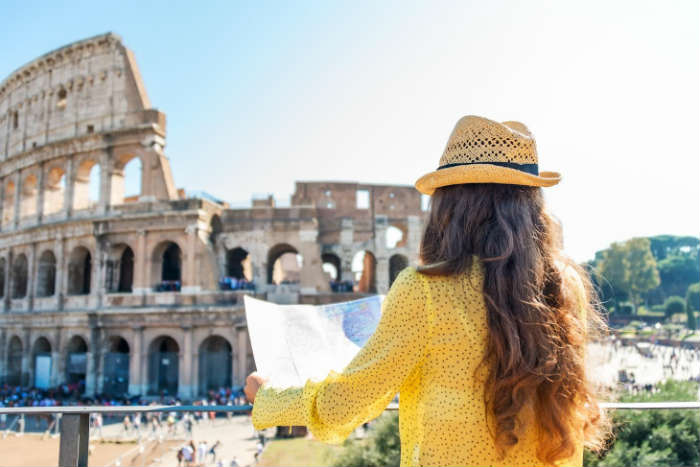 Hit the Slopes
Before you say it, no we're not suggesting you beat ten bells out of any ski resorts, as the title of this particular section may seem to recommend. February half term has long been a popular time to head for the snow due to its spot right in the middle of the sport's season and provides families with an ideal activity to satisfy their inner adrenaline junkie. Slopes are covered well in the white stuff so you're bound to get a full, interrupted trip complete with breath-taking views. And we're not just talking about the altitude. Cheaper locations include Andorra and Bulgaria whilst parts of France, Switzerland and Austria might be more pricey but offer the perfect getaway if luxury is what you're after.
Book a Cottage Break
So your sick voice is coming along well but you're not sure it'll quite be convincing enough to secure time for a week-long holiday with the kids? Well luckily there are plenty of half term hideaways closer to home than you may have thought. Cottage breaks are becoming increasingly attractive as UK staycations grow in popularity and provide the chance to enjoy some much-needed R&R whilst keeping travel to a minimum. Long walks in the countryside, peaceful evenings by the log fire and the opportunity for general family bonding make cottages an intriguing proposition and with so many amazing locations to choose from, you're sure to find something special. Some of them even have hot tubs. Pretty cool, huh? Well they're pretty warm, actually…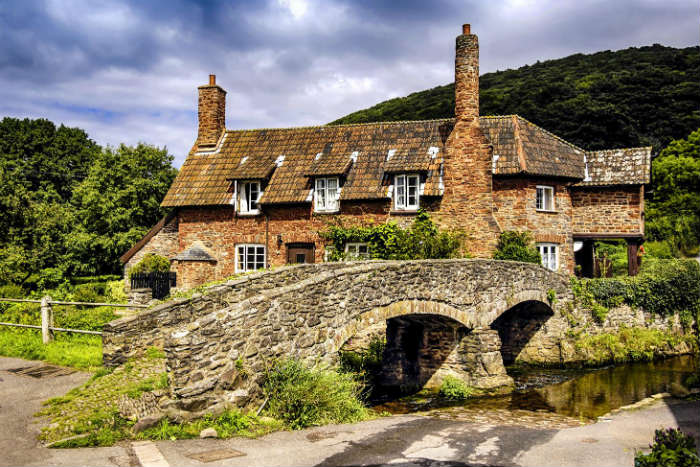 Head for the Beach
If all of that doesn't sound like your thing, an early 2017 escape to the sunshine will undoubtedly help put those January blues well and truly to bed for another year. Like we always say here at icelolly.com; 'when in doubt, head for the beach'. Well we don't really, but we should. Also, did you know that the person writing this is actually really indecisive? Really indecisive. Always in doubt. Terrible for it. *Prepares to leave for the beach immediately*. Certain destinations won't properly heat up until we get closer to summer but the likes of the Canaries, will unquestionably be warm enough to put a shine on your February half term getaway, in more ways than one. So for a family vacation full of blue skies and golden sands, make like a (palm) tree and leave the gloomy UK climate firmly behind.
Have you got your February half term plans sorted or do you have any of your own suggestions to keep all the family occupied? Comment below and let us know!