As I'm sure most of the country already knows, England have made a pretty poor showing at this year's World Cup. Two successive 2-1 defeats against Italy and Uruguay have left our chances of survival hanging by a thread.
Our only hope of making it out of the group stage is to thrash Costa Rica and hope that Italy win heavily in their two remaining games.With that in mind, Icelolly would like to use our travel expertise to help you get behind the Italians and pray that they can do the England team a favour. Here is our guide to being an Italy fan for the next few days. Forza Italia!
Passion
"Some people think football is a matter of life and death. I don't like that attitude. I can assure them it is much more serious than that" – Bill Shankly
Italy fans are probably the most passionate in the world. If you really want to get behind the Azzurri you'll have to change yourself into a manic, screaming ball of red-faced, uncompromising passion. When supporting your new team you will have to convince yourself that absolutely nothing else matters. For those crucial 90 minutes when the boys in blue take to the field, you'll have to let your career, friends, family, even your loving pets all fall by the wayside.
Food
In-between games it's essential to keep your Italianess topped up. There's no better way to do this than by eating exclusively Italian food. Pizza for breakfast? Why not. Bolognese as a cheeky midnight snack? Go on then. Ice cream with your afternoon cuppa…
Transportation
To show off your new-found passion you're going to need a way to get to and from the games. The only way to do this in true Italian style is to buy yourself a Vespa. A decent quality example will set you back around £600, which sounds like the perfect way to splurge some cash this summer.
N.B. Buying yourself an 'open-face' style helmet will allow you to enhance your Italianess with a pair of designer sunglasses whilst also letting you shout obscenities at any fellow road user who contests your Roman interpretation of the highway code.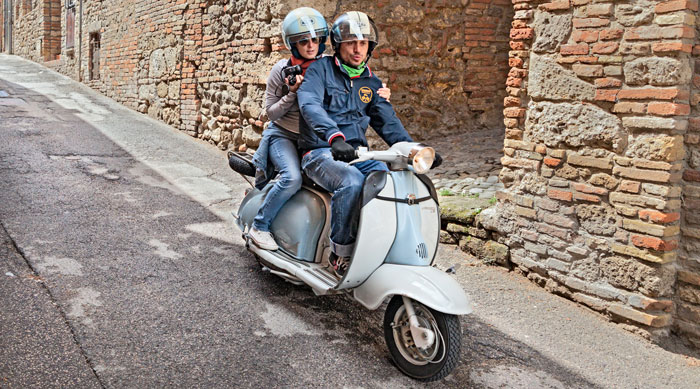 Hand signals
It's a well-known fact that Italians talk as much with their hands as they do with their mouths. Watch any Italian footy game and you will see the players waving their arms around like policemen conducting traffic at a 90s rave. You don't have to know exactly what your hand signals mean, just make sure that you do them with conviction. So get those fists shaking and hands clapping and you'll be half way to speaking fluent Italian
Andrea Pirlo
This is Andrea Pirlo. He plays in midfield. He has glorious hair. He owns a vineyard. As an Italian fan you must bow down before him.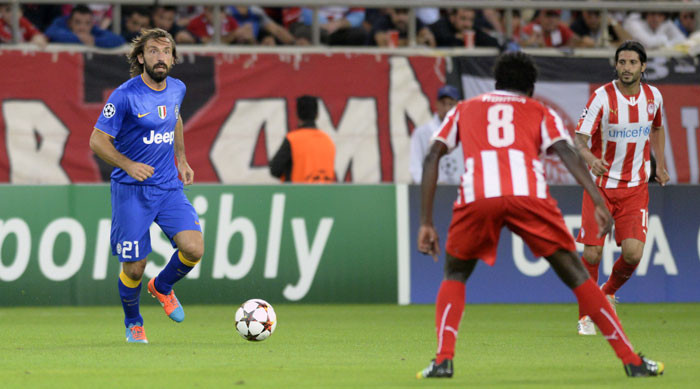 Book a holiday to Italy
There is one last option available to those who want to embrace their inner Roman. Why not go the whole hog and book a holiday to Italy? Fancy a luxury villa overlooking the bay of Naples? Maybe a romantic city getaway in Rome? Fashion spotting in Milan? Icelolly.com compare hundreds of holiday deals to help you find the perfect Italian break this summer.
By Marco Polo (Mark Pollock)