Who doesn't love a good deal? Whether you're keen to get away in the next few weeks, love the idea of catching some rays in Costa Blanca or want to go all-out with a luxurious escape, we've got you covered!
Here at icelolly.com, we've made our deals easier to find, navigate and be inspired by. After all, finding a great deal on that well-deserved holiday should be almost as enjoyable as the holiday itself! Read on and find out how to get a great deal on your next getaway.
Check out the latest deals
Drowning in deals? Can't decide where to go next? Head over to icelolly.com and select Top Deals for some top-notch inspiration. From all-inclusive treats in Tenerife to palm-lined beaches in Florida, we display the newest deals at the top of our website so you won't miss a thing! Finding the latest (and greatest) has never been so easy.
Shop around
When it comes to holidays, securing the best deal can feel like an overwhelming task. Luckily, you can use our brand-new filters to discover your dream holiday right down to the last detail. Love the Canaries? Want to find the finest 4-star hotels for your Greek escape in June? Dreaming of a last-minute, all-inclusive Antalya holiday? Filter our holidays by departure month, departure airport, duration, board basis, destination and theme. Whatever you're after, you'll find it here.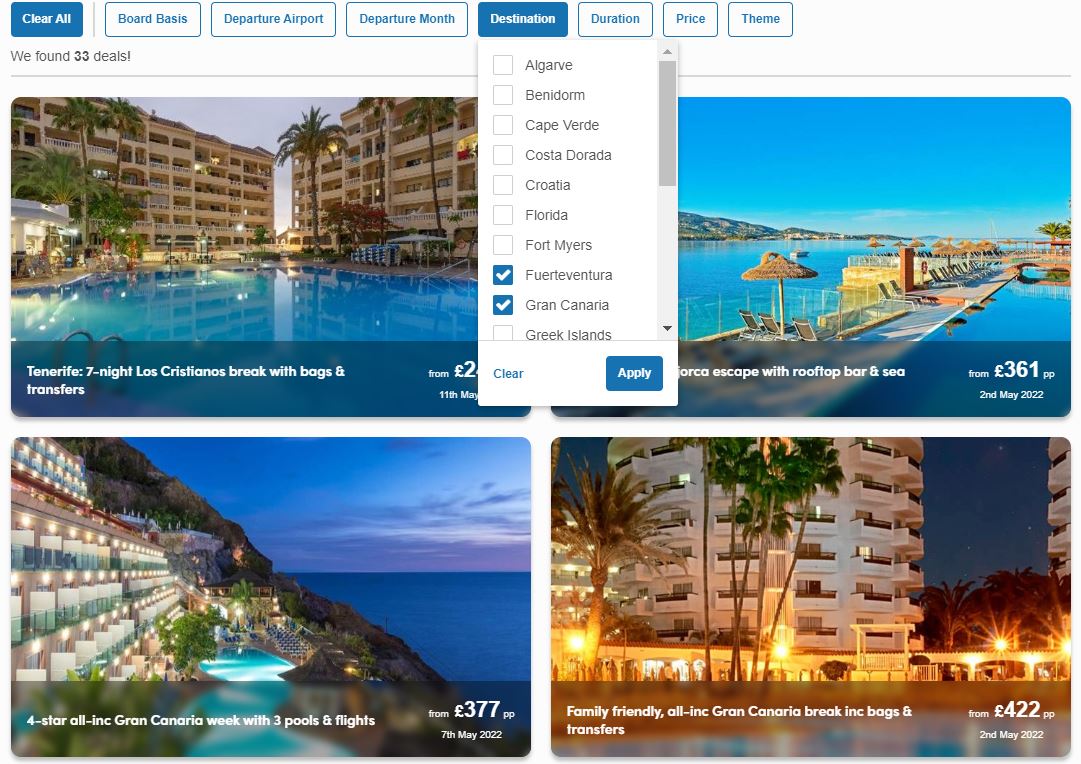 Be flexible
We've all experienced the struggle of trying to stay on budget, especially when booking a holiday. Check out the shoulder seasons (those dates outside of the 'peak' travel dates for a destination) using the departure month filter for a great-value getaway without the crowds. Our handy price filter allows you to set a minimum and maximum price so that you can lock in your next holiday at the right price. Select multiple airports for the best chance of bagging a bargain.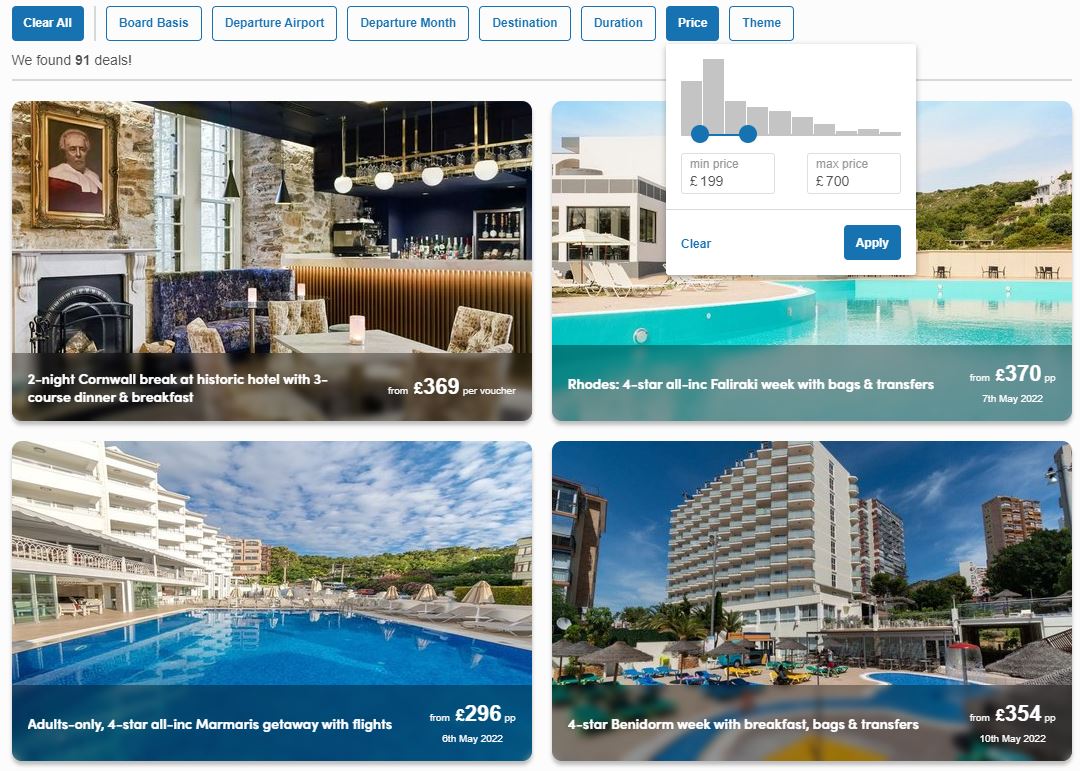 Travel last-minute
Fancy a last-minute getaway? Well, we've got loads! Whether it's Lanzarote, Corfu or Dalaman, browse our fantastic last-minute deals under the theme filter. Travelling last-minute can be a great way to lock in your next holiday for less. Plus, you can catch some sun before the summer rush. If you're craving sun, sea and sand and just can't wait any longer, head over to icelolly.com and start your adventure today!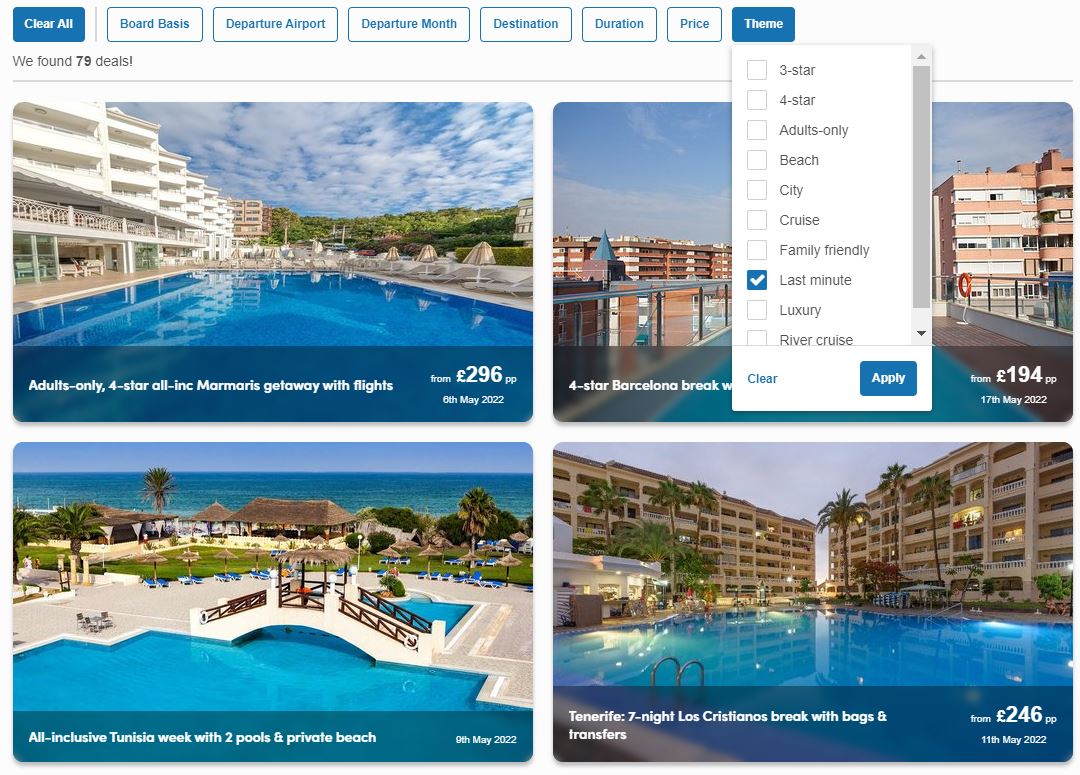 Lock in a last-minute getaway!
Snap up an all-inclusive holiday
If you're looking for a hassle-free holiday, a week relaxing by the pool with a drink in hand could be just the ticket. Browse our brilliant all-inclusive deals under the board basis filter. With food and drinks covered, you can relax knowing the essentials are included in the price. What do you say? Make this year count. Make it all-inclusive.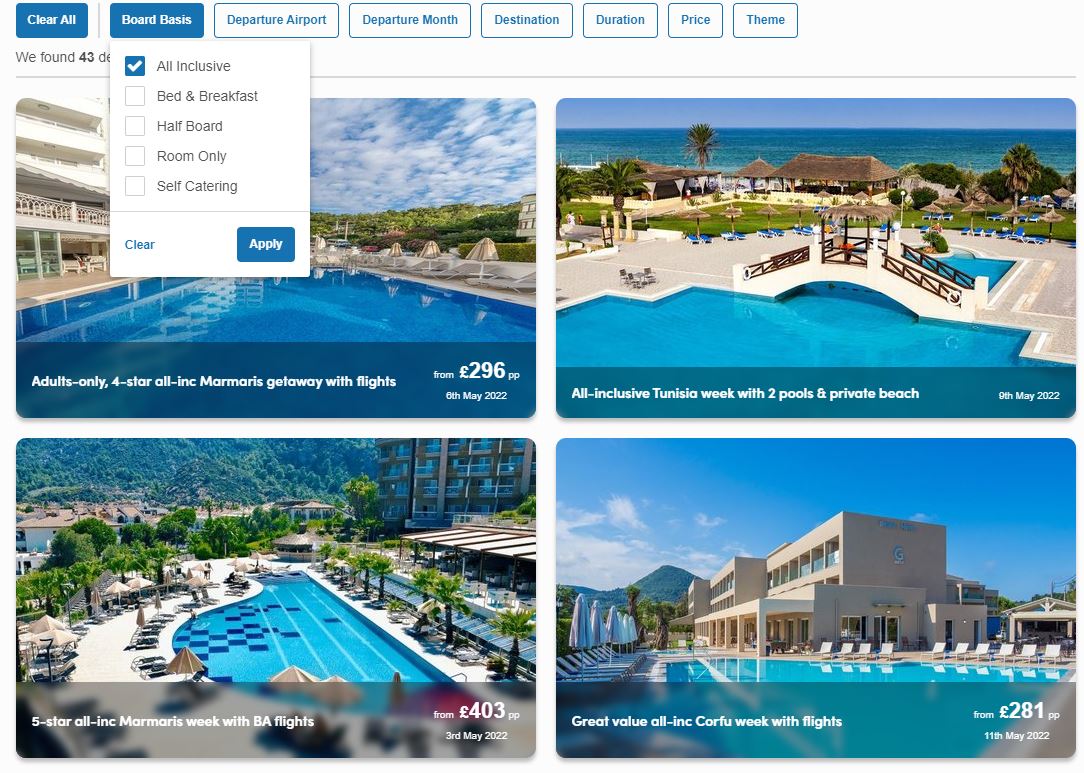 What deal are you looking at ahead of your next holiday? Tweet @icelollyholiday and let us know!