As we're all getting ready for the hot weather, one of the big decisions we ladies have to make is what style of swimwear to wear on holiday. With a huge range of fashion choices to choose from, icelolly.com have rounded up the 2015 favourites which are sure to add a bit of style into your summer holiday!
Tribal Prints
To really make a bold statement this summer go all out in a tribal print bikini or swimsuit. There's no better way to stand out from the crowds and really get noticed – especially if you're heading to a pool party this summer!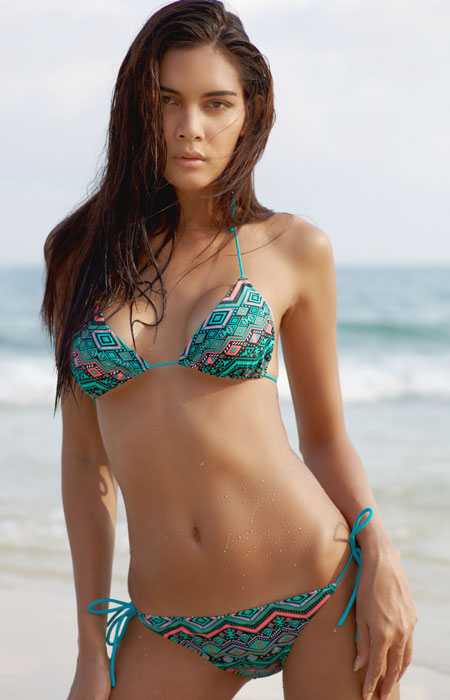 Fluttery Bikini Tops
They're girly, they're pretty and they're a great way to add a bit of a girly twist to an otherwise standard bikini. The fluttery bikini top is all the rage this season and will look super cute while you're sipping that cocktail by the pool!
Show off your swimwear in one of the 10 Most Spectacular Swimming Pool Around The World!
High-Waisted Bikini Bottoms
High waisted bikini bottoms are no longer the granny pants of the swimwear fashion industry. Instead, they're the ultimate in cool couture and with mixtures of bold prints and cut out panels high-waisted bikini bottoms are the way forward this summer.
Long Sleeved Swimwear
Now, bear with us here because we know that long sleeved swimwear doesn't sound like the best thing in the world. But when you see the eye-catching designs and how they can protect fair skin from the sun, you'll soon see why they're one of the hot swimwear styles for summer 2015.
Crop-top Bikini
If you're one of those girls that likes to be active on the beach instead of relaxing by the pool all day, crop top bikinis are the perfect addition to your wardrobe this summer. They provide more coverage and are more secure, ensuring you can hop on that banana boat without risking any embarrassing moments.
Don't worry about the gym before going on holiday - here are 6 Simple Tips For The Perfect Beach Look without even breaking a sweat!
Full Swimsuit
Full swimsuits are no longer a thing reserved for the past. Swimsuits have made a big comeback in the past few years and 2015 is no different. From classic styles with a twist to a more traditional shape, swimsuits are full of colour, fun and style to ensure that covering up doesn't mean looking old fashioned.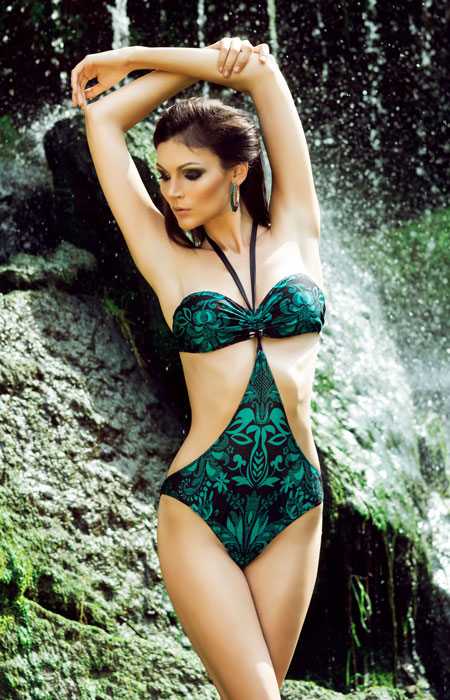 Swimwear Jewellery
We know, it's not technically swimwear but swimwear jewellery is a great way to update your summer holiday wardrobe without spending a fortune. Spend a few pounds on a necklace or a sparkling armband to rejuvenate your swimwear and create that dazzling poolside look.
By Emma Hart – Rocking the high-waisted look this summer 2015