Here at icelolly.com, we're challenging you to make your holidays greener so that your favourite destinations become better to live in and even more amazing to visit. From choosing local goods over packaged imports to carrying reusable water bottles and bags, there are countless ways to make a difference and some of them are super simple.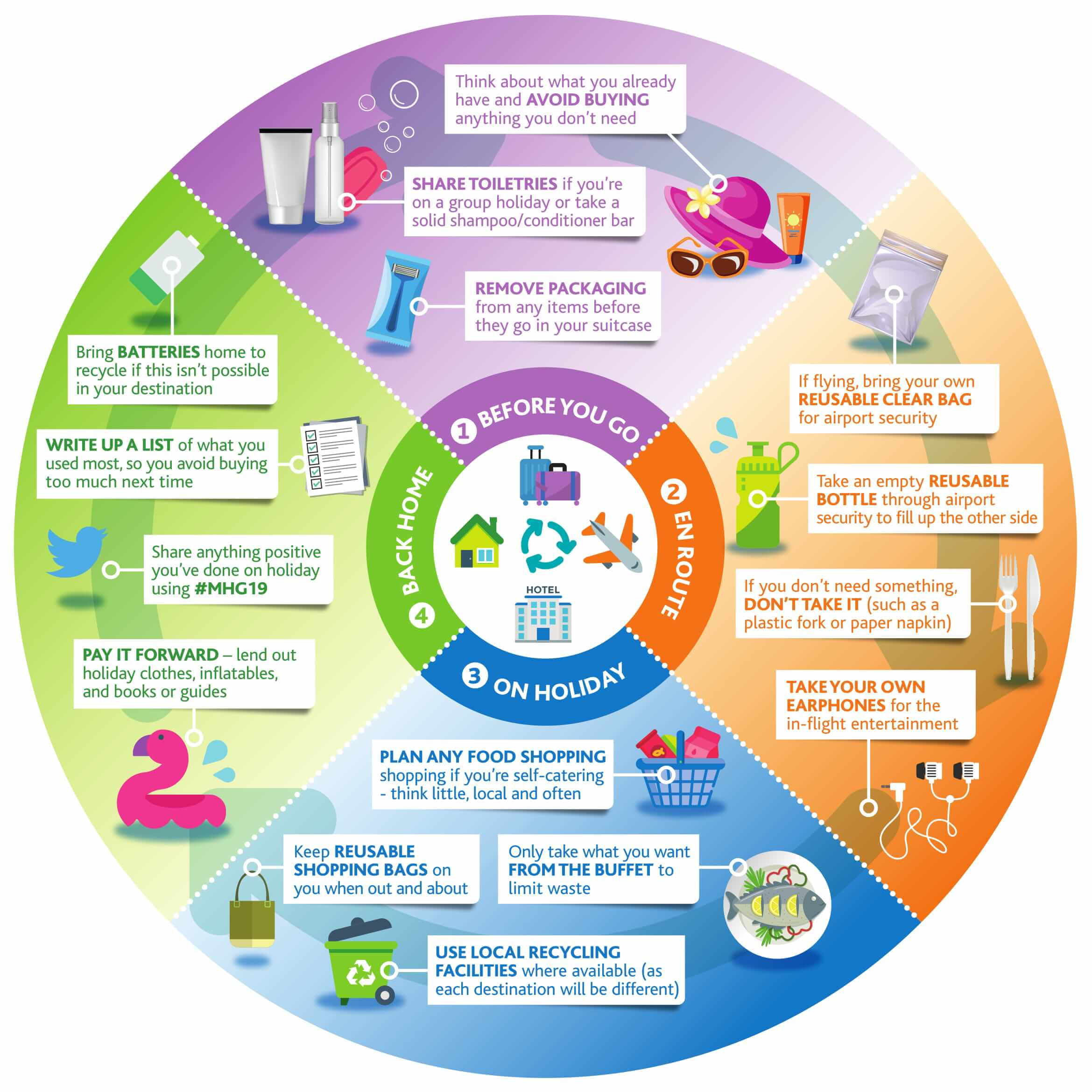 Take Three
Make is your mission to take three pieces of litter away with you when you leave the beach, waterway or anywhere. It's a small change that can make a huge difference, especially if everyone gets involved. Beach cleans are becoming ever popular too they're a great way to build awareness of sustainable travel. If you want to be involved in our clean up of Hunmanby Gap Beach in Filey, Yorkshire, fill out your details here.
Turn It Off
Try to get into the habit of turning off lights when you are not using as the savings in energy and money will make it worthwhile. Also, be sure to turn off the TV and aircon when you leave your room.
Choose Local
Instead of going for the bottled big name brands you know from back home, try a locally brewed beer. Not only will you potentially get to enjoy a high quality ale, but you'll be supporting the local economy and your drink will be cutting down on 'beer mileage'. The same goes for eating local produce too.
Stick To The Path
When site seeing, take public transport where possible, or even better, move on foot! When hiking, always stay on marked trails and maintain a safe distance from any animals you encounter. Going off the beaten path could mean you accidentally trample on protected or endangered plants.
Save Water
Try to avoid baths and don't have long showers on holiday to conserve water. Make sure you turn off the water while soaping up too, as well as when you're washing up the dishes or brushing your teeth.
What are your tips for being more eco-friendly while on holiday? Tweet @icelollyholiday & let us know!
About The Author: