Is there anything better than the feel of sand between your toes, the sea breeze in your hair and the warmth of the sun on your skin? We don't think so. If we could, most of us would be on our jollies all day every day, but unfortunately we know that's not realistic. Sigh!
But what if we told you that the holidays could come to you, in the form of some pretty awesome holiday-themed backdrops for your home? A destination mural is a great way to create a statement wall or add a fun theme to one of your rooms. Whether you're a beach bum or a chic city breaker, there's going to be something from Murals Wallpaper that will unleash your inner intrepid traveller.
Tropical Sunset
Kick back, and relax. This tropical backdrop would be the perfect addition to any room where you can sit with a cocktail in hand watching the sunset. If you've got the Caribbean on your bucket list or want to be reminded of a heavenly beach escape in the Maldives, this is the wallpaper for you. Fabulous!
Sandy Beach
You can almost hear the waves crashing with this realistic beach print. Those colours are sure to create a dreamy, calm environment to help you forget your worries and have some 'me' time. This scene could easily be your favourite beach in Spain, Portugal or Greece, and is also perfect for surfers and divers who can't keep away from the ocean!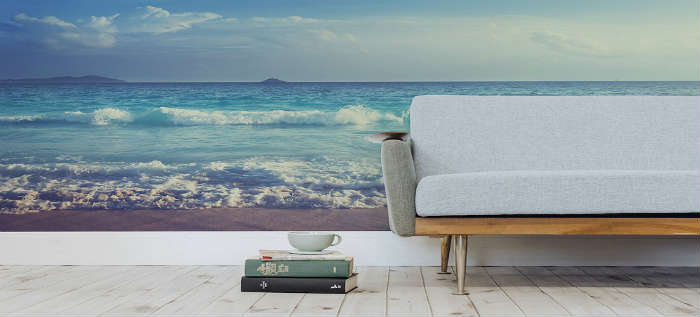 City Slicker
Have you ever visited a place that felt like home and felt nostalgic for it ever since? We feel that way a lot about city breaks. The hustle and bustle of a new culture can be exciting, and kind of romantic, too! A city break wall mural of your favourite city is a chic and atmospheric addition to any room, and lets you relive your Parisian romance or Venice adventure every day.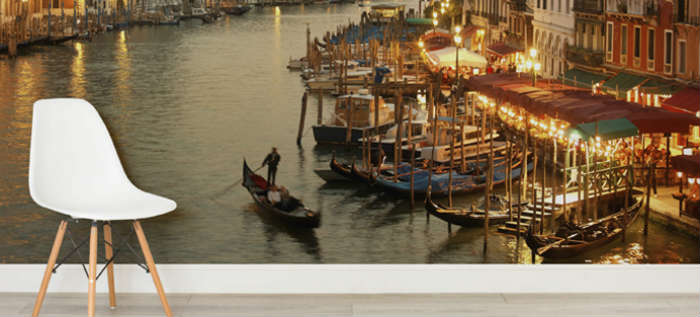 The Big Apple
A big favourite of ours is the New York mural, capturing just how epic this city really is. The monochrome colour scheme provides some serious style, too. Even if you've just battled home from work on the bus, you can reminisce about getting to grips with the subway, picnicking in Central Park or window shopping on Fifth Avenue. What's not to love?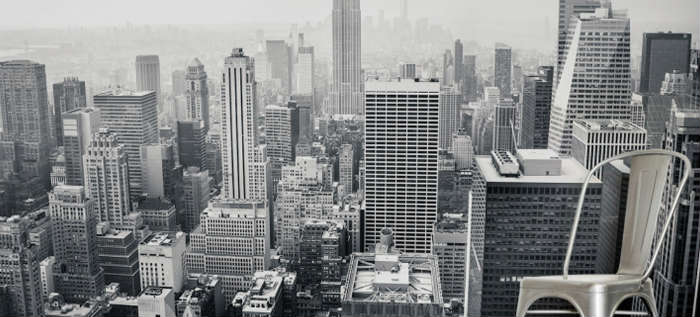 World Map Wonders
Got bigger plans? These world map murals are a perfect purchase for anyone with the travel bug. Keep it pristine as a chic statement wall, or get to work with pins and post-its and use it as a travel planning tool! You can use it to record all the places you've been, mark places you want to go, or even use it as a place to collect favourite photos from your holidays.
Want to enjoy one of these views for real? Compare deals to your favourite destinations with icelolly.com!