We know why you love using icelolly.com and the reason you keep coming back to us when searching for holiday deals – because you won't find cheaper offers anywhere else! But just how can users ensure they find the lowest costing trip to all their favourite dreamy destinations around the globe?
Find out here with our guide to finding the cheapest icelolly.com getaways!
Be flexible with your departure dates and airport
When typing your travel criteria in the search bar, don't get too specific! You'll notice that the 'Date' field has a '-/+ 3 Days' button and ticking this will bring up deals three days either side of the date you have selected to jet away. This automatically shows the cheapest offers first, so it pays to be slightly flexible if you can.
It's a similar story when selecting your preferred departure airport. This field allows you to choose individual places to fly from if you wish, but ticking 'Any Scottish airport' or 'Any London airport' for example will filter the cheapest deals from nearby airports too. Again, flexibility is key!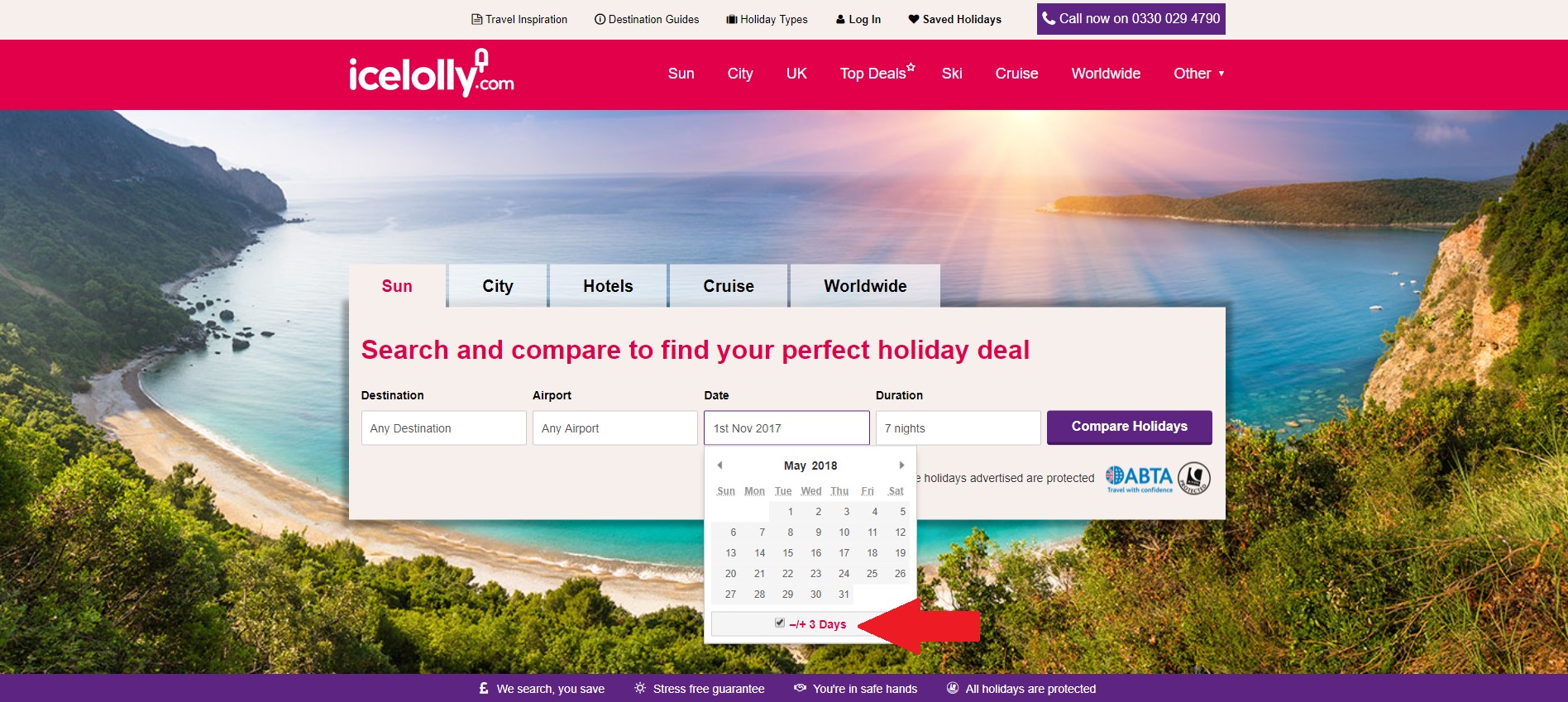 Travel out of season
Avoiding departure during peak travel periods and the school term time holidays will ensure you find the most cost-effective break. Why not have an early summer getaway in May, or wait a little longer and jet off around November when all of your friends are stuck at work having already used up all of their allotted annual leave? Don't forget to check the '-/+ 3 Days' box so you see the best deals around your chosen date first.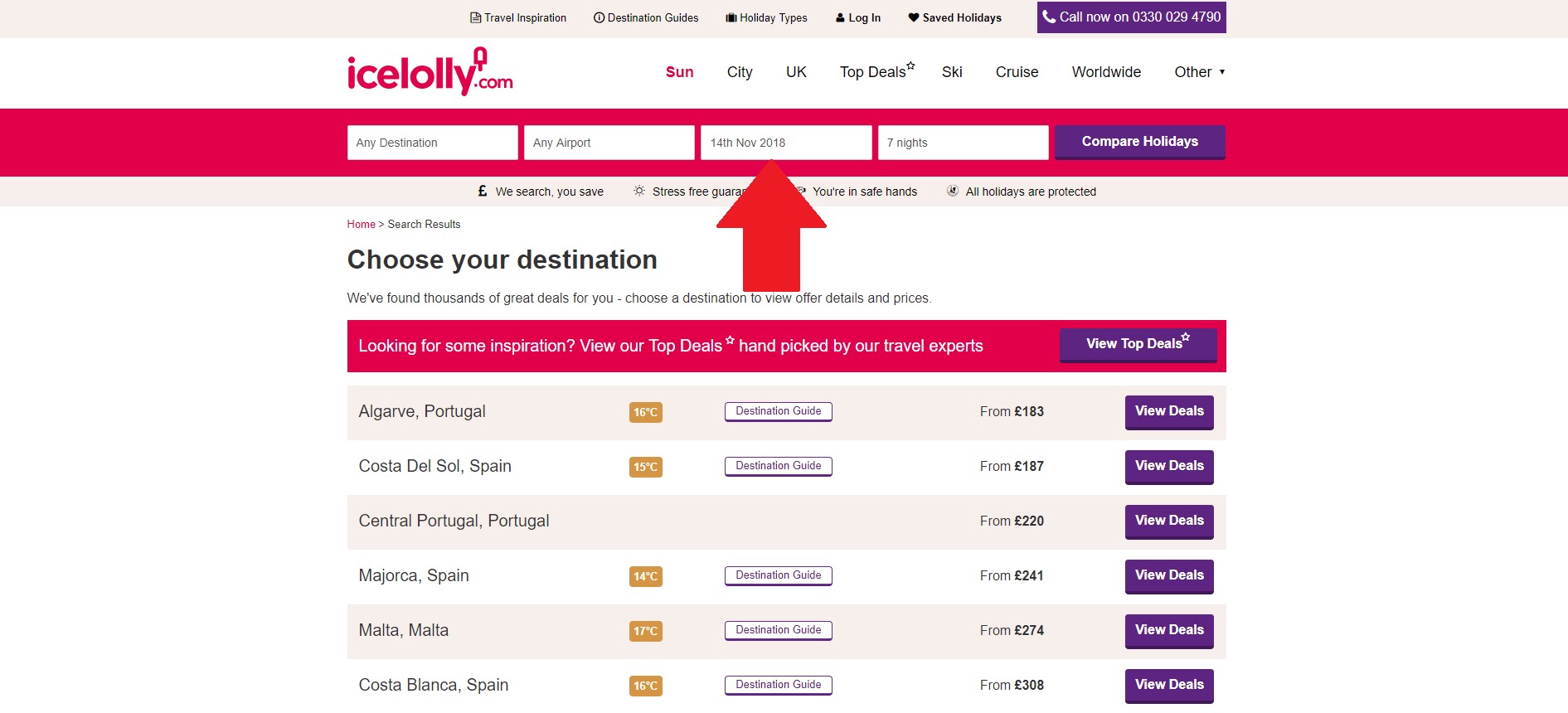 Keep an eye on our homepage
The icelolly.com homepage will always show our travel partners' latest bargains and is refreshed frequently with the best offers and holiday information. Not only that, you can also see informative pieces here if you're still looking for inspiration ahead of your next trip or find a prompt to sign up for our marketing emails so you also get lots of handy deals and giveaways heading straight for your inbox.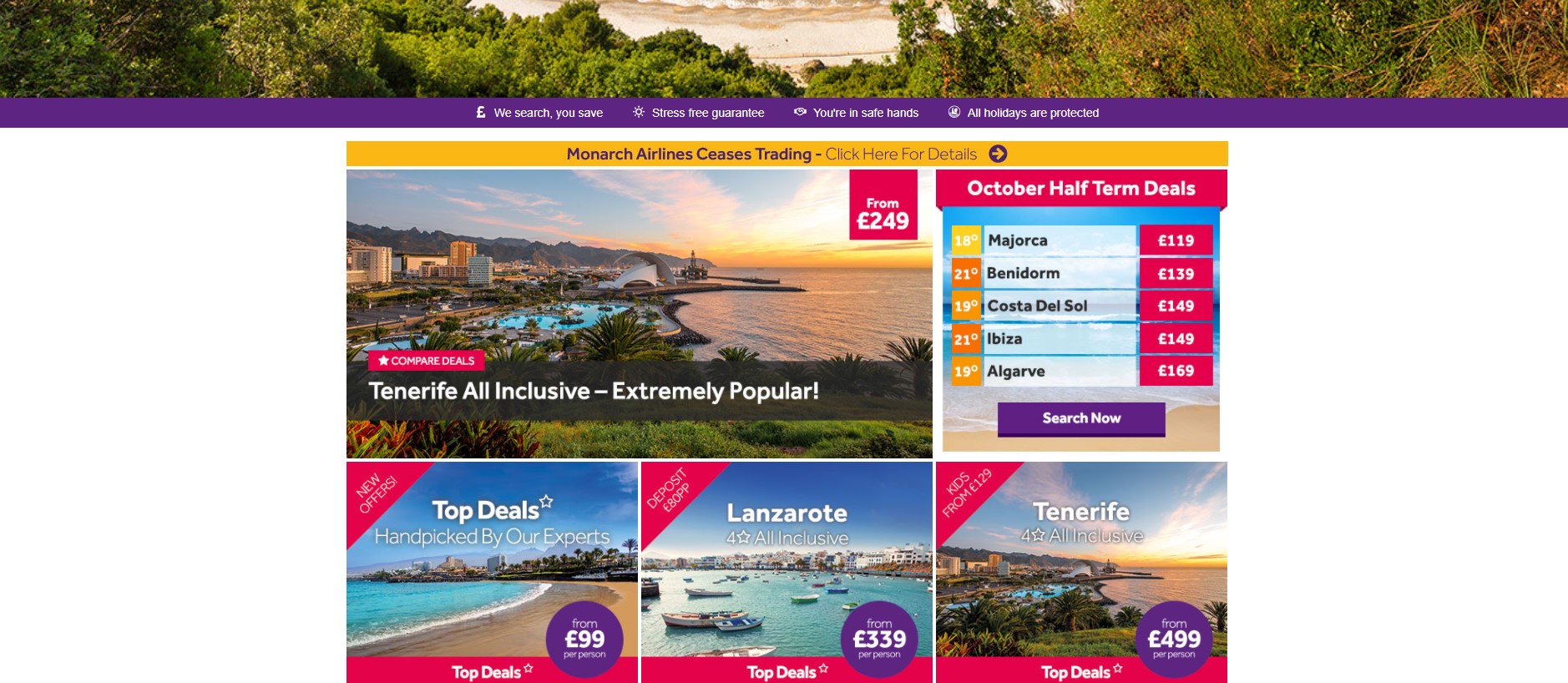 Browse the Top Deals* tab
Handpicked just for you by our company's travel experts, you'll see numerous holiday steals advertised on our Top Deals* page. Featuring a huge range of regularly updated sun, cruise and city offers, each complete with special savings or additional extras, you're sure to find exactly what you're looking for at a price that's simply too good to miss.
All are available for a limited time only, so keep an eye on the date of expiration because given the nature of these unbelievable offerings; once they're gone, they're gone!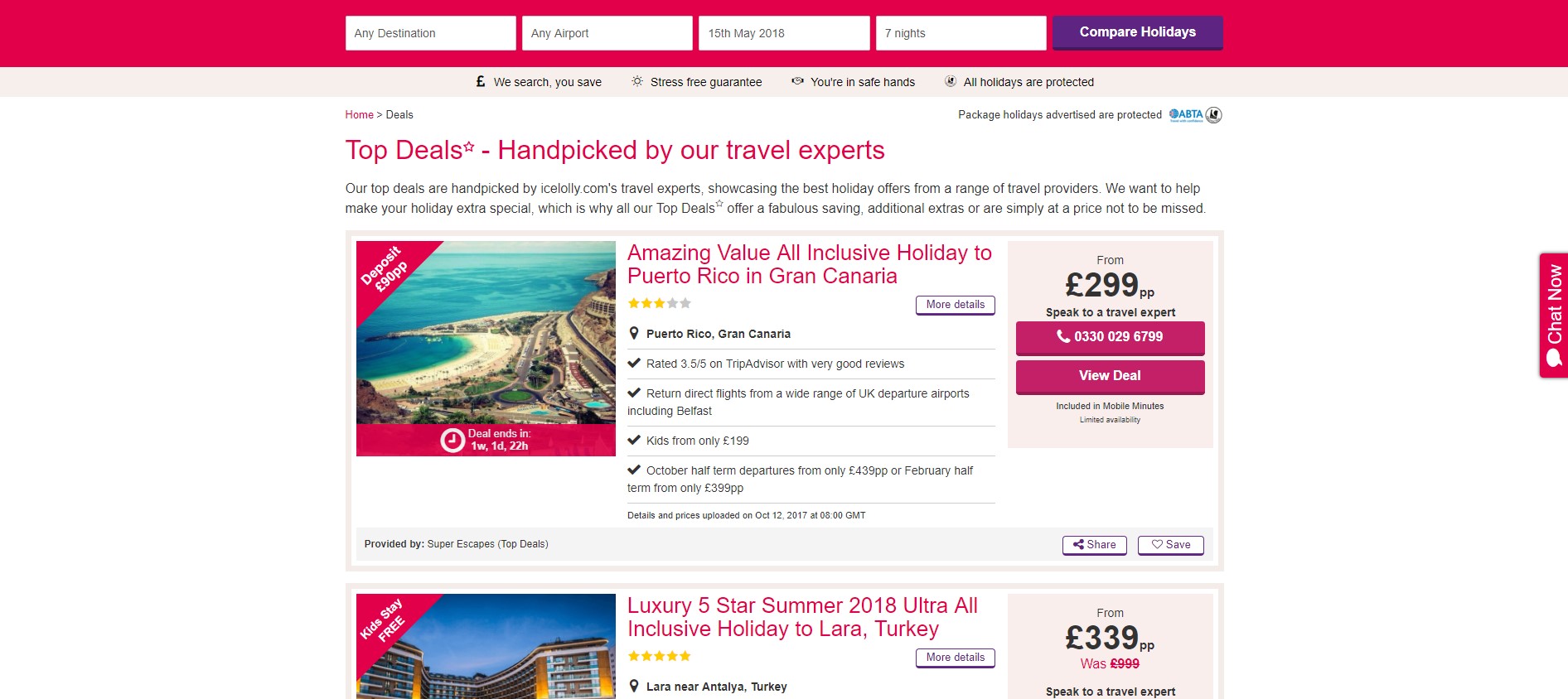 Don't get too specific with your search
Whilst there is the option to refine your search built on intricate details such as your exact board basis, star rating and resort preferences, getting too specific will make the end result very niche. Try to be relatively broad when entering all of your travel requirements and the search will automatically track down the cheapest possible deals.
This is also a handy tip to bear in mind if you're not particularly fussy about the exact destination you want to visit.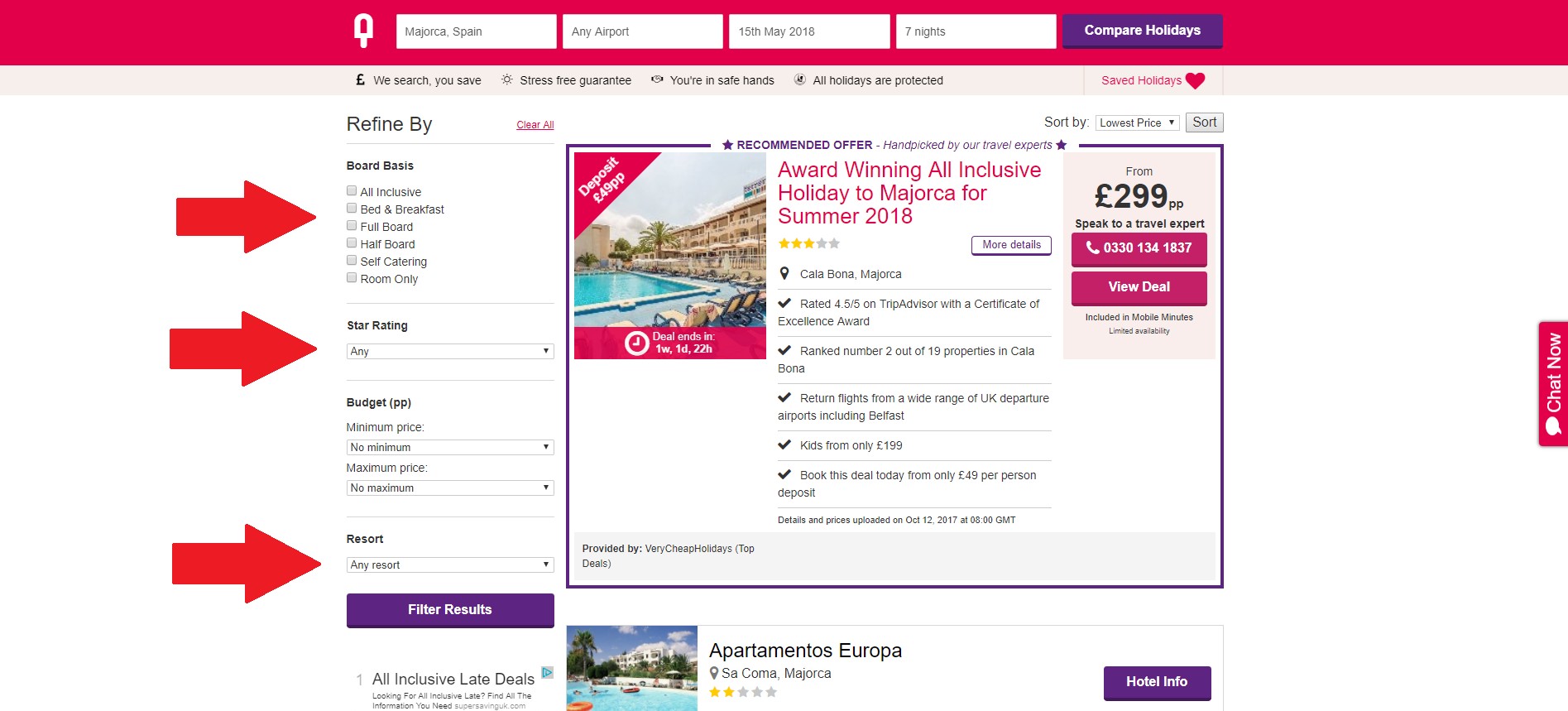 Use the Saved Holidays feature
It can be quite hard to remember all the amazing holiday offers that have caught your eye after making a search, but luckily with our Saved Holidays tool you don't have to! Simply create an account, browse through the on-screen deals and tap the little heart button each time you see something you like the look of.
Afterwards, you can visit your basket and only compare the ones you have picked out, which makes selecting the best easier than ever!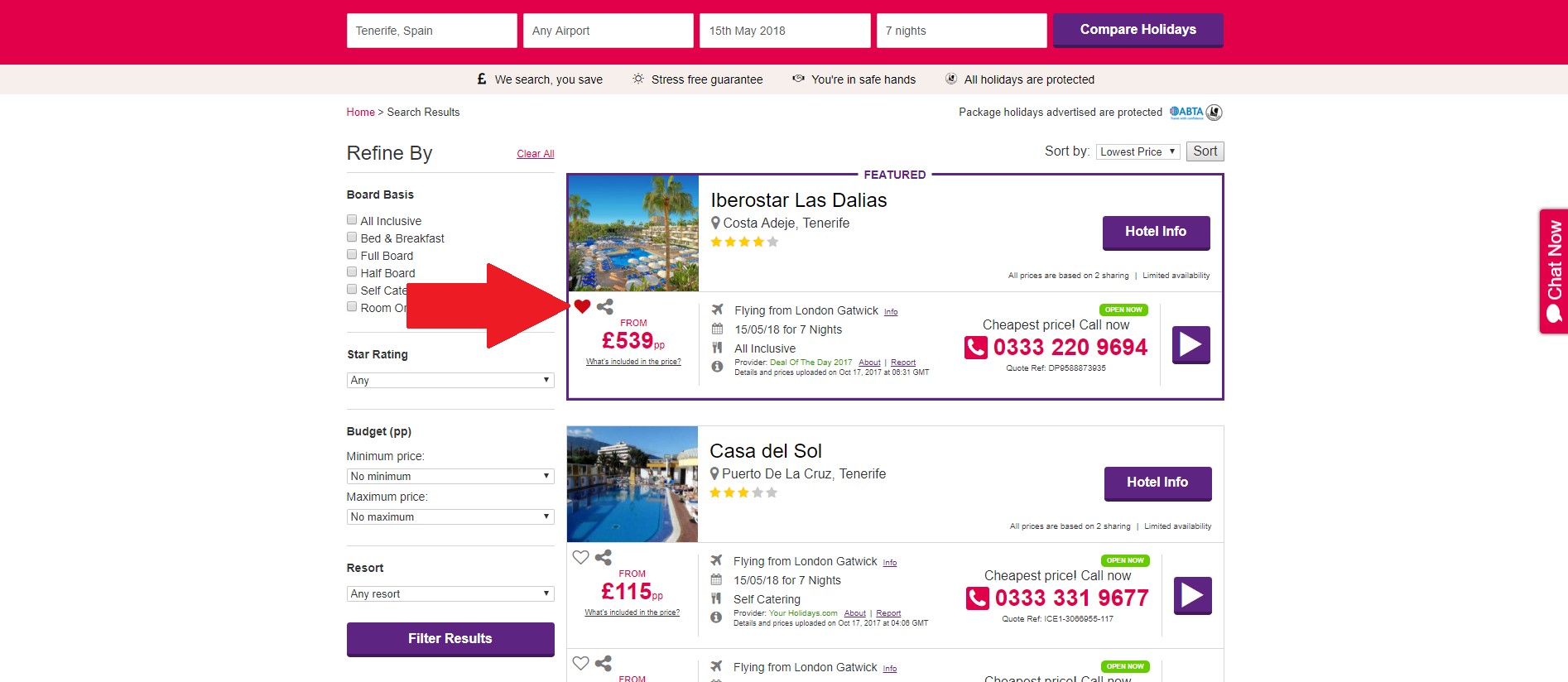 Talk to us via Live Chat
Not particularly IT-savvy? Having trouble navigating around our site? Or have you simply just not found what you are looking for? Our dedicated Live Chat team are here to help! You should see an invite to talk when browsing icelolly.com, so if you need any further inspo, details on how to find exactly what you're after or contact information to make a booking, come and have a natter with us.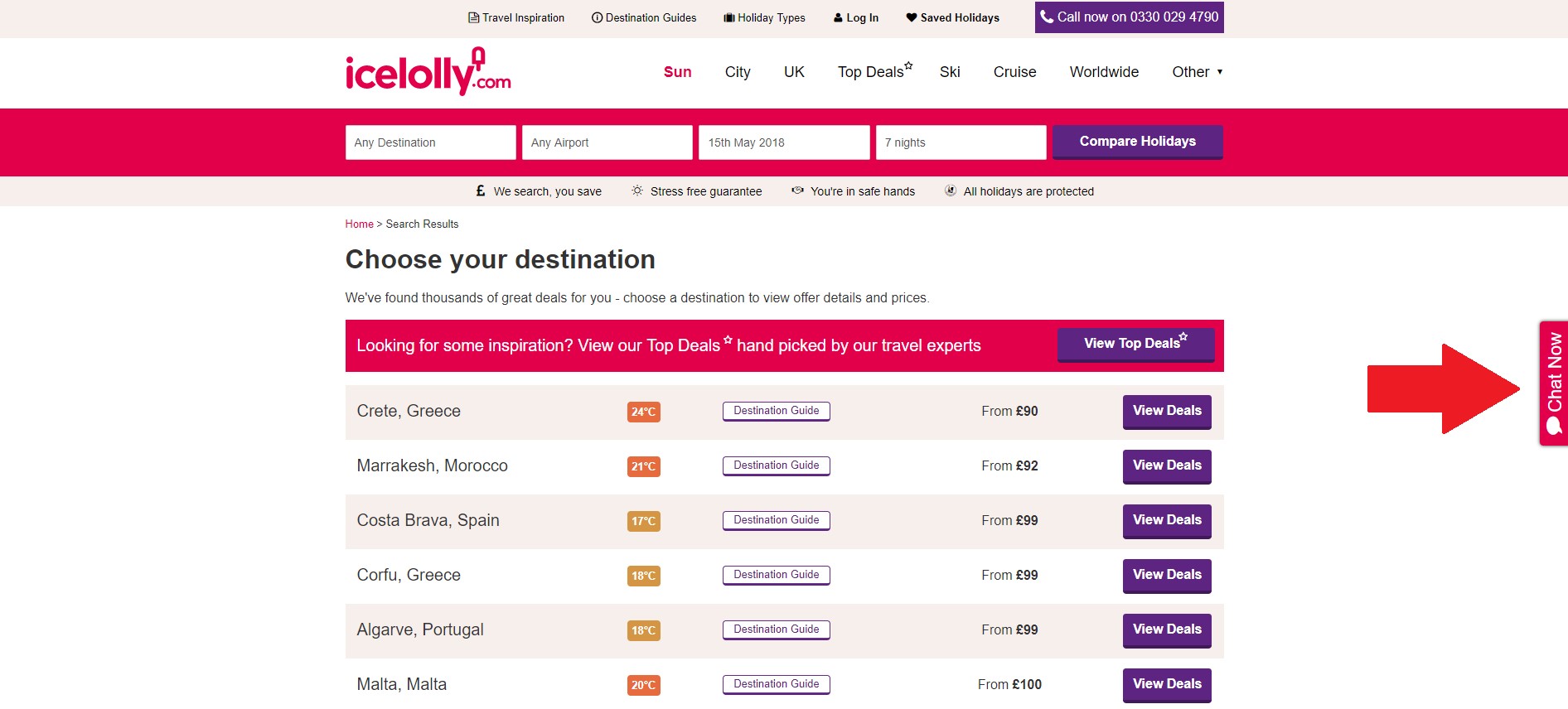 Speak with multiple partners
There are various holiday providers advertising their deals on our site at any one time, and the first deal you see or enquire about might not necessarily be the cheapest. As all offers on icelolly.com are booked by calling, feel free to jot a handful of telephone numbers down and ring more than one so you can figure out which exact package is the perfect one for you. Operators will be happy to provide further information and advise the lowest possible price for the deal you are interested in!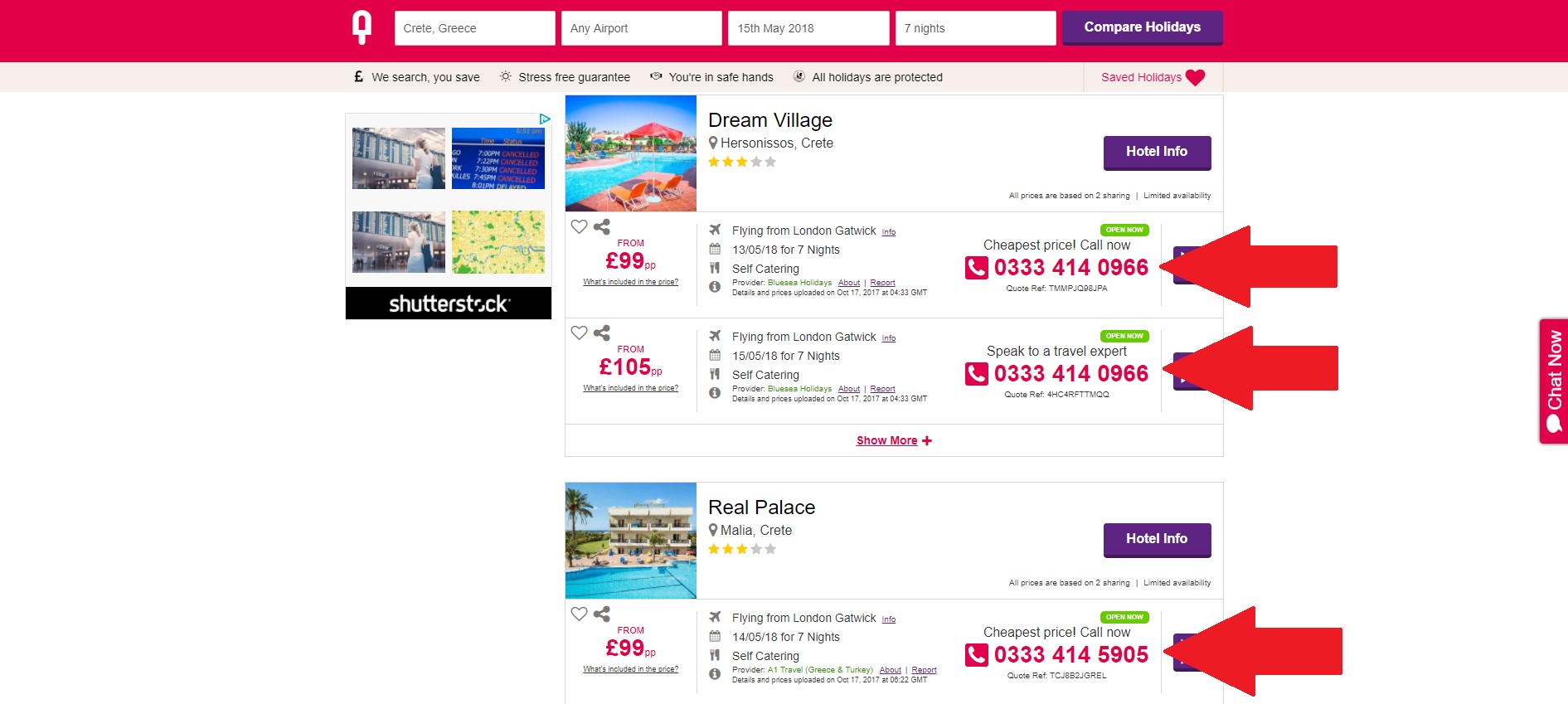 We hope you found this guide useful! If you do however have any other questions, feel free to drop a comment below & we will get back to you.