Packing efficiently and effectively for a holiday or trip is an art form. This enviable skill can take years to perfect, and even the most seasoned travellers can struggle. That's why we've asked around the office and made a list of our top tips.
Make a list of holiday packing essentials (or use ours)!
You rarely go shopping without having a list of what to buy prepared, and packing is no different. Write out all the items you want to bring with you, from the essentials like a valid passport and boarding passes to nice-to-haves like a travel pillow and headphones. To save you time and effort, we've done the legwork and created an all-encompassing checklist that you can download or print: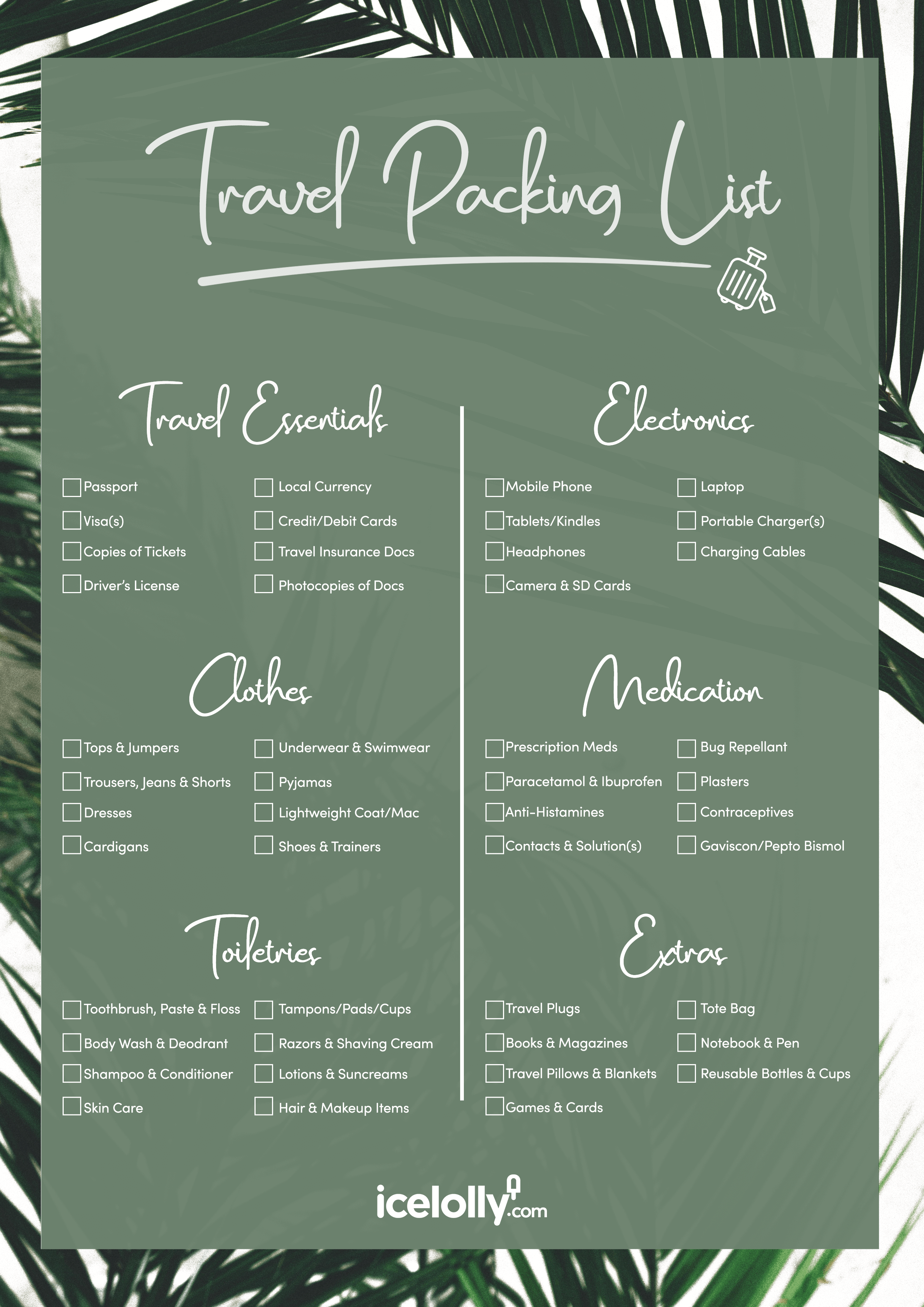 Roll, or fold clothing flat
Our best advice is to use a mix of both rolling and folding when packing your suitcase. This is because although rolling items up Marie Kondo style helps to maximise space and reduces the need for ironing, this doesn't work for bulkier items like jeans or jumpers. Packing cubes and vacuum seal bags help compress your clothes further, allowing you to bring more items with you.
Weigh your luggage at home
Avoid getting a nasty surprise at the airport by using luggage scales to make sure you're under the weight limit for your flight. If you go over this, you'll either have to redistribute your belongings or pay a fee.
Don't overpack
You need to be brutal when it comes to packing as unless you do multiple outfit changes throughout the day, you won't get around to wearing everything you want to pack. Make sure you check the weather, rather than packing items 'just in case,' and also be sure to pack travel-sized liquids unless you think you'll get through more during your stay.
Wear your bulkiest and/or heaviest items on the plane
Remember that time Joey from Friends wears all of Chandler's clothes at the same time? This is essentially a less extreme version of that. By layering up and wearing the items of clothing that weigh the most, not only will you be saving those precious kilograms, but you'll also save room in your suitcase. Plus, it can get quite cold on the plane anyway so these layers may come in handy and make your journey more comfortable.
Have you got any packing tips we missed? Tweet @icelollyholiday and let us know how you save space!
About The Author: