Who doesn't want more time to take advantage of cheap holidays each year? We know we certainly do. With a bit of clever holiday-hacking and preparation, we have figured out how you can be away on your jollies for a 50 whole days next year – without using any unpaid leave.
There's an abundance of holiday package deals and flight offers out there, so we don't blame holidaymakers for wanting to cram in more than one trip per year. Here at icelolly.com, we often see city and short beach breaks from £99 per person - plus all-inclusive week-long escapes for under £300 per person - so if you're not restricted on when you can take your annual leave, it's completely possible for many people to get away more than once a year.
Our top tip is to make sure you book the days off pronto, before your colleagues discover this simple life hack too.
So, what could you do with all that time off?
Book a European city break for New Year's Eve from £99pp

In April, take a two week holiday and book a long haul trip - plus give yourself a day to prepare and rest either side

Take a UK mini break in early May

Find a deal for an all inclusive week-long shoulder season (the time between peak and off peak) to Greece, Turkey or Spain, with a day either side to relax

Try a late summer cruise at the end of August (look out for early bird deals)

Have an extended Christmas break either relaxing at home or chasing a winter sun bargain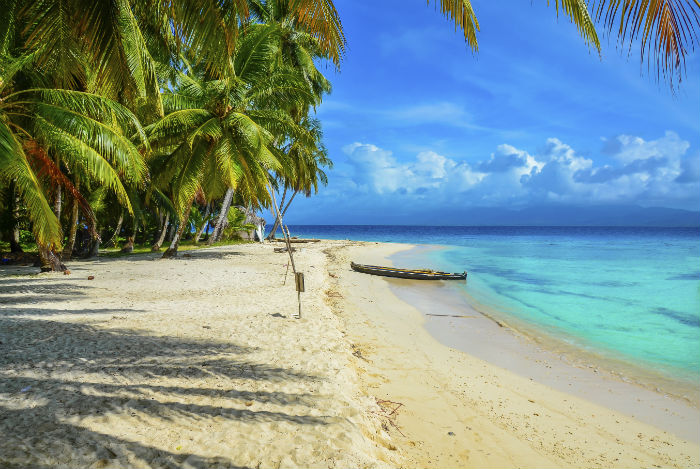 To get the most out of your annual leave, you just need to book off the dates that are in bold italics:
New Year
Sat 29 Dec, Sun 30 Dec, Mon 31 Dec, Tue 1 Jan
Total Leave: 4
Annual Leave Used: 1
Easter
Sat 13 Apr, Sun 14 Apr, Mon 15 Apr, Tue 16 Apr, Wed 17 Apr, Thur 18 Apr, Fri 19 Apr, Sat 20 Apr, Sun 21 Apr, Mon 22 Apr, Tues 23 Apr, Wed 24 Apr, Thurs 25 Apr, Fri 26 Apr, Sat 27 Apr, Sun 28 Apr
Total Leave: 16
Annual Leave Used: 8
May Day
Sat 4 May, Sun 5 May, Mon 6 May
Total Leave: 3
Annual Leave Used: 0
Spring Bank Holiday
Sat 25th May, Sun 26th May, Mon 27th May, Tues 28th May, Wed 29 May, Thur 30 May, Fri 31 May, Sat 1 Jun, Sun 2 Jun
Total Leave: 9
Annual Leave Used: 4
Summer Bank Holiday
Sat 24 Aug, Sun 25 Aug, Mon 26 Aug, Tues 27 Aug, Wed 28 Aug, Thur 29 Aug, Fri 30 Aug, Sat 31 Aug, Sun 1 Sept
Total Leave: 9
Annual Leave Used: 4
Christmas
Sat 21st Dec, Sun 22nd Dec, Mon 23rd Dec, Tue 24th Dec, Wed 25th Dec, Thurs 26th Dec, Fri 27th Dec, Sat 28th Dec, Sun 29th Dec
Total Leave: 9
Annual Leave Used: 3
Will you be making the most of these annual leave savers in 2019? Let us know by tweeting us at @icelollyholiday!
About The Author: