Ibiza's legendary party season is now just a month away, and with the most high profile parties selling out months in advance it's likely that you've already chosen the events you don't want to miss and reserved your spot. Whether you're all booked up or still scrambling for tickets, here's what you need to know about the season's hottest parties.
Amnesia, 30th May 2015
First up on our wishlist is Amnesia, one of Ibiza's most popular clubs since the 1970s. Amnesia's opening party is a late one, generally starting at midnight and wrapping up around 9am, and plays host to some of the most impressive names in the world of dance music. Amnesia can always be counted on to deliver one of the best line-ups of the season, and this year they've secured Maceo Plex as their headliner, alongside a range of other huge names and resident DJs Les Schmitz and Caal Smile.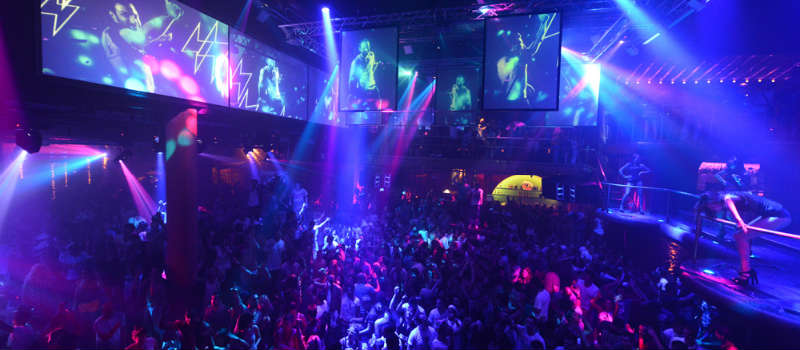 Sankeys, 20th/21st May
A king of the underground music scene, this Manchester-based club opened its sister venue in Ibiza in 2011 and hasn't looked back. Sankeys one of the first big names to kick off Ibiza's 2015 party season, and they have quite a line-up organised spanning over two nights. Primarily a home of techno and house, Sankeys' opening acts include Adam Beyer, Ida Endberg and Duke Dumont, all housed in the no-frills warehouse-style club.
Ushuaia Beach Hotel, 30th May
Nobody does parties quite like Ibiza's beach clubs and Ushuaia is one of the most amazing on the island, pulling out all the stops with lasers, light shows and pyrotechnics at its poolside location. The Martinez Brothers and a pairing between Maya Jane Coles and Kim-Ann Foxman are the acts drawing most hype this year, but the whole party is stacked with big names that more than justify the ticket price. Although in the past Ushuaia's opening party has started at 4pm and finished around midnight, this year's festivities will be continuing into the early hours, so pace yourself!
Circo Loco, 25th May
Circo Loco is the event to be seen at on Monday nights, and the opening party is not to be missed. Kicking off at 4.30pm, the party is spread out across indoor and outdoor venues, with acts including Jamie Jones, Tale of Us and Apollonia serving up world class DJ sets. The location is worth a mention – Circo Loco is hosted at DC10, a converted airplane hangar at the end of Ibiza Airport's runway. This does make getting there a bit of a mission, so book a taxi with some friends to minimise the cost!
Read more: The Ibiza Clubber's Survival Guide
Ibiza Rocks, 17th June
Big things are expected from Ibiza Rocks this summer – the famous Ibiza brand is celebrating its 10-year anniversary this summer and they're sure to have some surprises planned. Proving that live music is still alive and well on the White Isle, Ibiza Rocks has a long history of securing both established acts and popular newcomers. For 2015 they've managed to land electronic trio years and Years as their headline act, supported by hot new house act Blonde. If that wasn't enough, they've also secured The Libertines for their 10th Birthday Party on July 22nd.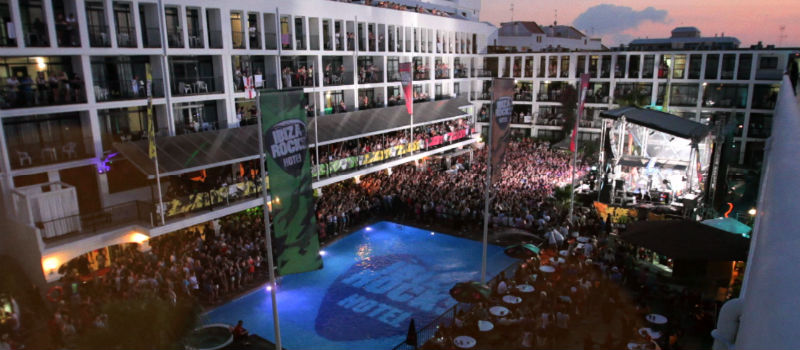 Space Ibiza, 31st May 2015
The sheer size of Space makes it feel more like a festival than a party – the 15,000 capacity venue has 6 rooms and a car park that during the opening and closing parties is transformed into an open air arena with a huge stage and sound system. Space Opening Fiesta is one of the most highly-anticipated events of the season, with The Chemical Brothers headlining this year's spectacular. You'll need some serious stamina to go the distance; doors open at 4.30pm and the revellers don't tend to go home until around 7am.
Read more about holidays to Ibiza.
By Kate Moxon - Making the pilgrimage to Ibiza
Cropped Amnesia image courtesy of Amnesia Ibiza on Flickr.