You may soon see icelolly.com-branded lorries during trips up and down UK motorways as part of our new campaign with DrivenMedia.
The fleet of trucks will be making their way around the country with our 'Compare & Save' tag line and beach ball graphics in a bid to drive home the message that we deliver millions of holiday deals to customers every year.
DrivenMedia will be responsible for logistics, a firm that was founded by young entrepreneur Ed Hollands who appeared on BBC's Dragons' Den and secured funding from Jenny Campbell, founder and chief executive of YourCash Europe.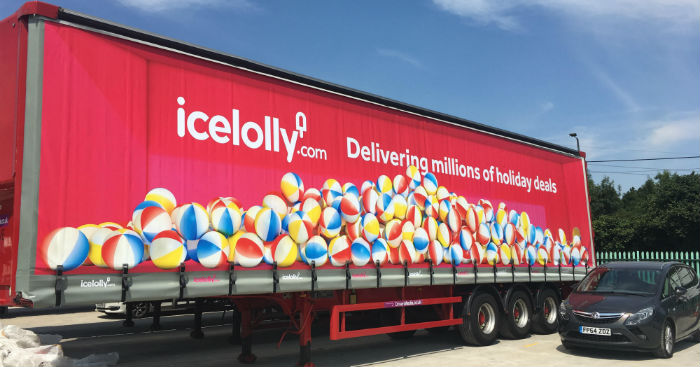 GPS tracking will allow us to monitor the success, with more than 55,000 eyeballs expected to see the lorries each day according to transport data.
Every lorry will also feature the name of different destination popular with icelolly.com users on the rear – see if you can find the one named after your favourite holiday spot!
Darren Kunar, Head of Marketing Communications at icelolly.com said: "Our all-new out of home advertising initiative has been designed to maximise brand awareness and promote savings that customers can make using our comparison engine.
Using these lorries is a great way to inform new audiences about icelolly.com and to spread the word that we deliver millions of holidays to people across the UK every year."
Let us know if you come across one of the fleet whilst out and about!