2015 is almost at an end, and icelolly.com has had a good year! The company turned 10, we got some fantastic new advertisers on board and hired lots of amazing new team members. Our customers seem to be appreciating everything we've been doing - the website has seen 10 million searches this year, and we've been keeping track of every single one of them so we can make sure we're giving the people what they want!
Curious to see what this year's holiday trends have been? We've picked out the most noticeable ones and put them in a handy infographic for you! Check out icelolly.com's most popular holiday searches of 2015...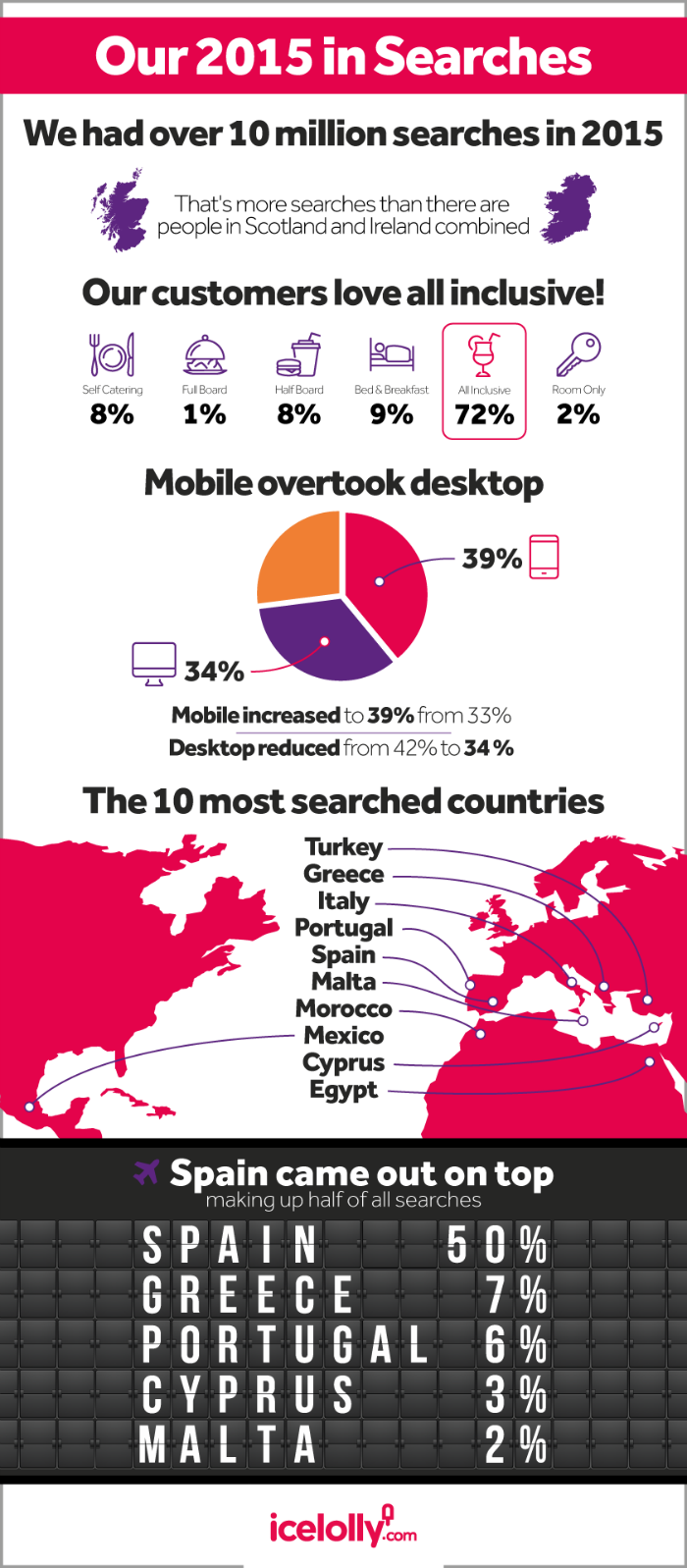 Of course some of these trends are fairly unsurprising - we know our customers love the ease of having everything included in their holiday package and find the best value in all inclusive. Destinations like Spain, Portugal and Greece have been longstanding British favourites for years, although Greece has been hit this year by issues with the migrant crisis and the national economy. Hopefully it will make a recovery in 2016 along with Egypt, another much-loved destination that has suffered hits to its tourism industry this year.
For icelolly.com this year's notable statistic is that, for the first time ever, more customers have used their mobile to search than their desktop computer. However this margin is expected to grow more and more in years to come, so we're going to be putting plenty of love and attention into our mobile site in 2016. Stay tuned for exciting improvements, and happy holiday searching!
What holidays have you been searching for this year? How do you think these trends will change in 2016?


Related Articles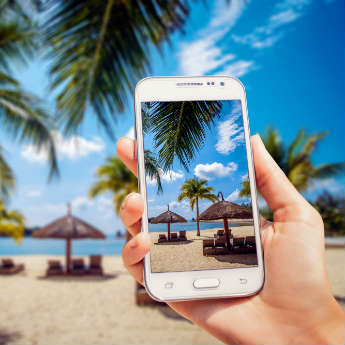 Published on 9th June 2017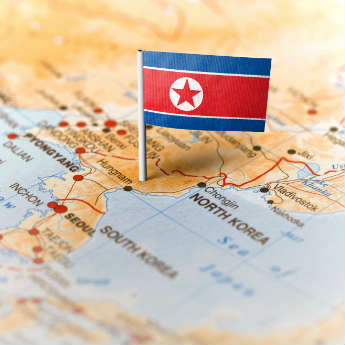 Published on 18th August 2017
Published on 25th August 2017