Another year is upon us and with it comes some certainties. Several crossed out number sixes/makeshift number sevens each time you mistakenly write the date down incorrectly, resolutions you've probably already broken and serious levels of ongoing wanderlust.
Well, it's always good to talk through your problems, and whilst we couldn't quite pencil in an hour-long chat all about writing-down-the-wrong-year-syndrome, which definitely isn't something we've just made up, our monthly #HolidayChat did allow @icelollyholiday Twitter followers the opportunity to tell us their 2017 travel plans. Read on to give yourself some vacation inspiration for the year ahead…
Q1) Where are you visiting in 2017? Have you been there before?
Numerous destinations popped up in response to our first question, with many people preaching the 'new year, new me' philosophy that the start of a fresh 12 month period always brings.





Q2) Are you going anywhere on your travel bucket list this year?
We all have an idea of places we'd love to visit around the globe and, well, there's no time like the present, so what are you waiting for!? Make 2017 the year you tell that bucket list who's in charge and put a big tick next to some dreamy holiday spots LIKE…A…BOSS!


YES! You show that bucket list you're ready for battle, Jessica!

LIKE…A…BOSS, Laura!

You got this, guys.
Q3) Which destination(s) would you recommend for someone looking to visit somewhere different and/or exciting in 2017? #HolidayChat
With so many beautiful locations worldwide to jet off to, there are times when your travel-obsessed thoughts just need a gentle nudge in the right direction. From European cities and UK breaks to places further afield including Thailand and the USA, you lot recommended it!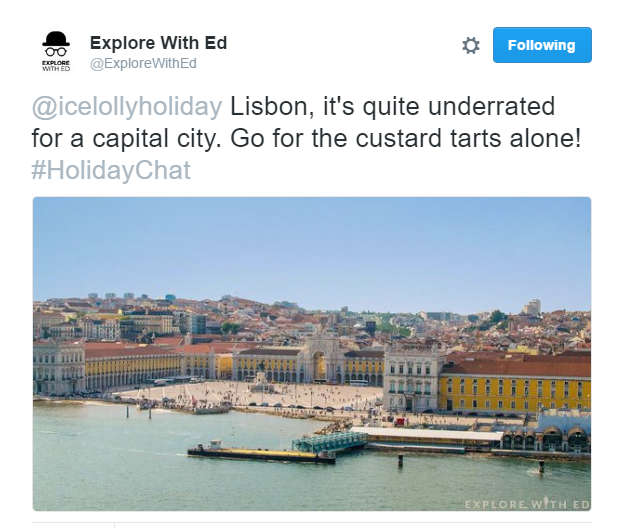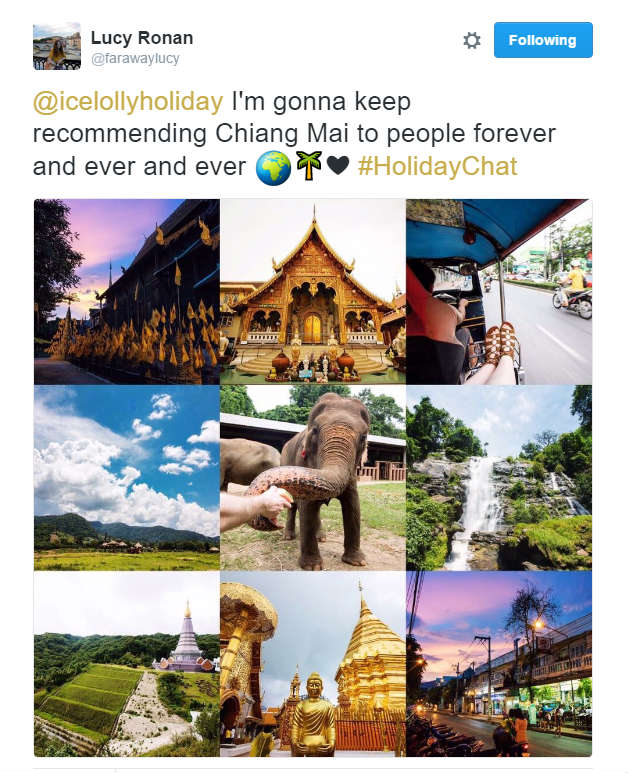 Q4) Are you saving up to visit anywhere special this year? #HolidayChat
Honeymoons, birthdays, hen parties – any excuse for a holiday!



Q5) Tweet us a picture of a place you'd love to revisit over the next 12 months! Why do you want to go back? #HolidayChat
Anybody who regularly takes part in our #HolidayChat knows that we love checking out your awesome snaps! Sometimes a picture speaks a thousand words, which is useful on Twitter given their 140 character restriction.
Life hack for you right there.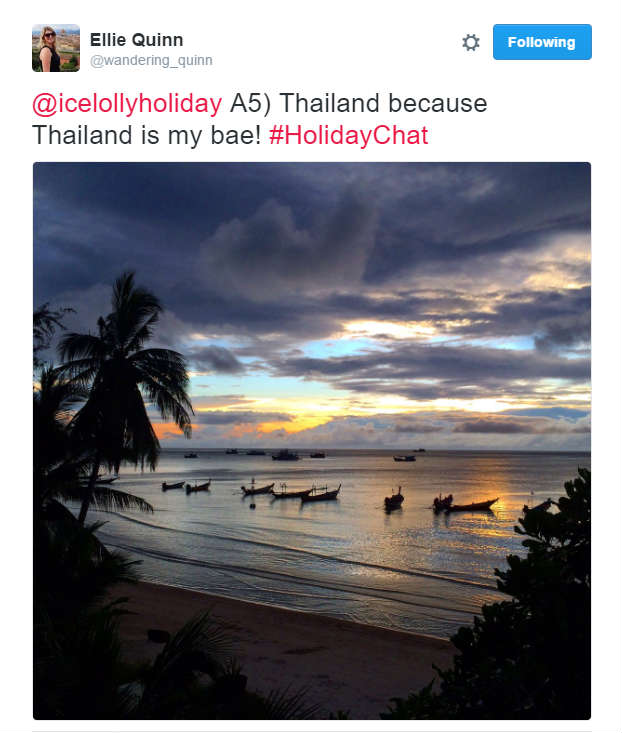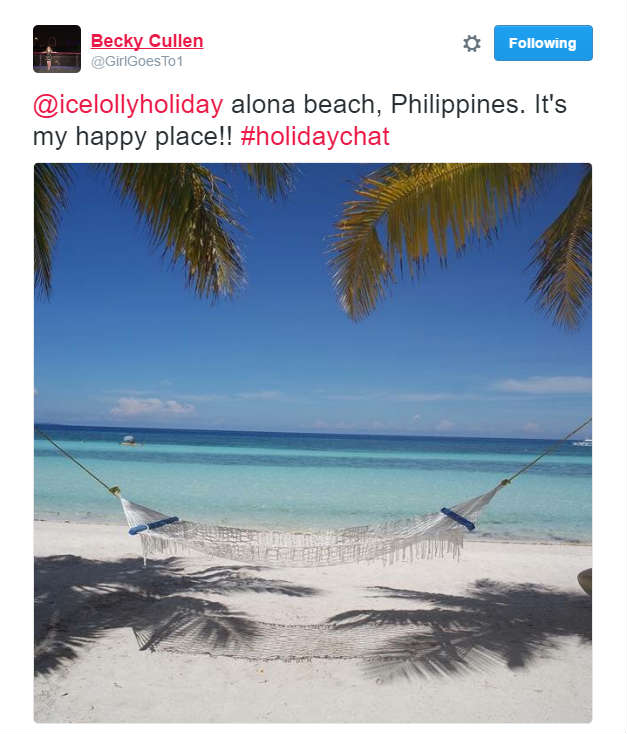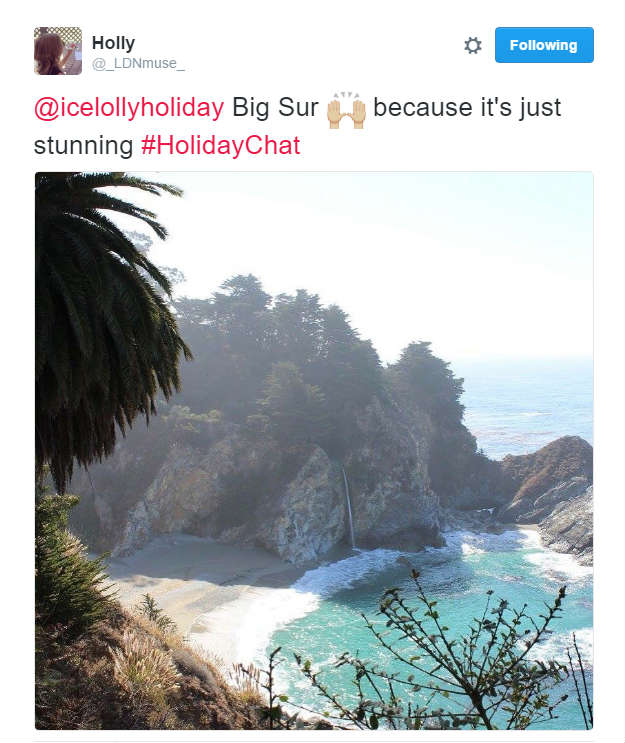 Join us on Wednesday 1st February for our next #HolidayChat! Got a topic suggestion? Let us know in the comments below!