A few weeks ago, TOWIE star Jasmin Walia and boyfriend Ross Worswick jetted off to Florida for a fabulous week in the sun, courtesy of icelolly.com. Read her exclusive holiday diary right here!
Wow, where do I even start! First on our list was of course the Disney parks, which were amazing – a particular highlight for me was meeting Princess Jasmine, which I'm sure you'll agree had to be done! The 'When You Wish Upon a Star' firework display in Magic Kingdom park was so magical and romantic, and Ross and I shared a kiss as the fireworks went off over our heads. The Electrical Parade on Main Street was another highpoint – the lights were incredible and there were so many floats I couldn't even count!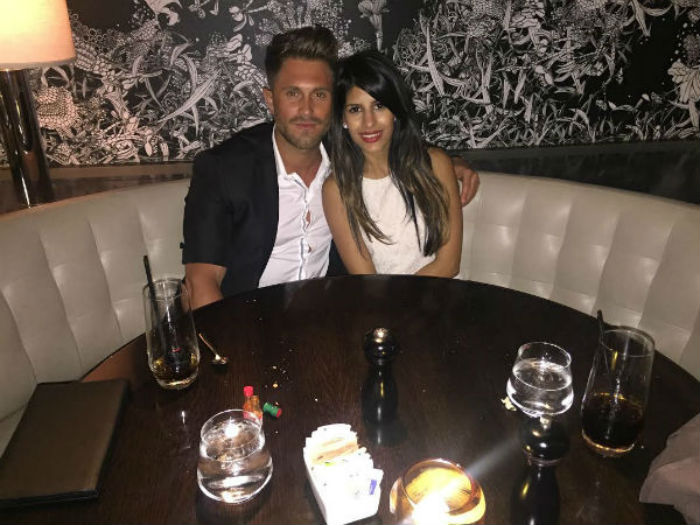 I love animals, so a visit to the Animal Kingdom was a must for me. We went on a mini 'African Safari' which felt just like the real thing – we saw lions, elephants, giraffes and so many other animals. I didn't want to miss any of it so we took plenty of selfies!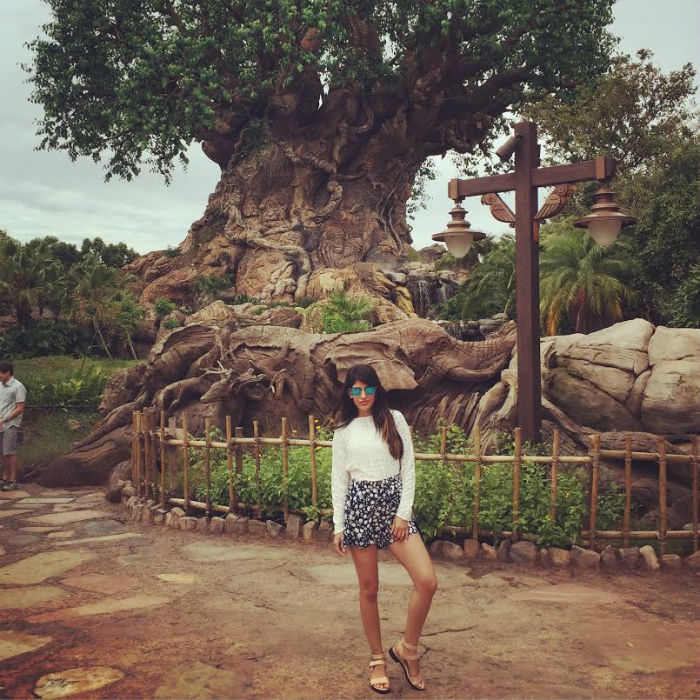 Next we hit Universal Studios to try out the rides. Islands of Adventure was my favourite park as I love rollercoasters and this park has the best rides! The Hollywood Rip Ride Rockit rollercoaster was so scary; at the end we watched the video of our ride and I think it would become a Youtube sensation if it was ever seen – Ross was in tears laughing at the look on my face! However I think my favourite ride was Spiderman 3D; it's just a simulator but you feel like you're right there, jumping off buildings and swinging between skyscrapers.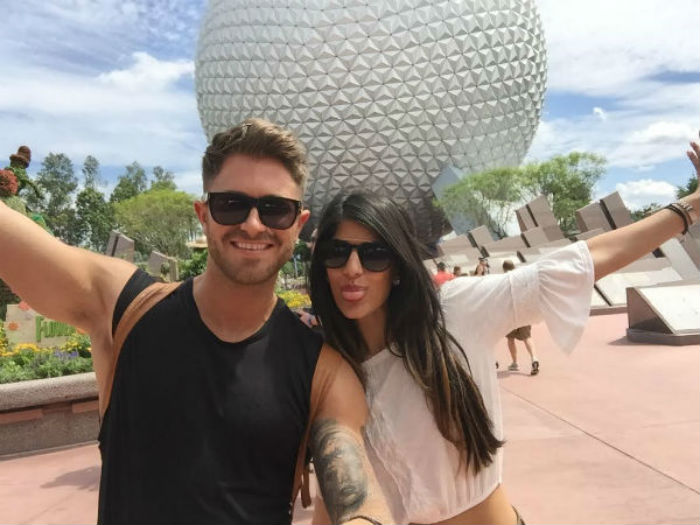 Every day in the theme parks is a child's dream come true, and we definitely felt like big kids while we were there. Typhoon Lagoon waterpark at Disney World has a huge wave pool – it was so exciting but I didn't dare go too deep into the water in case I got swept away! We also went on an excursion where you could snorkel with sharks and stingrays, but me being me I chickened out at the last minute and didn't do it. Ross did and had a great time, though I was relieved to have him back on dry land safe and sound!
Universal also had a great nightlife – Ross and I loved exploring all the bars on City Walk and I was hooked on the karaoke club! As we were in Florida we couldn't miss a trip to Miami, it's such a fantastic party spot and has amazing restaurants! It was Ross' birthday while we were away so I treated him to a meal at Hakassan, one of Miami's best restaurants, and then we went dancing at exclusive nightclub LIV. I also had the chance to do a photoshoot on Millionaire's Row, which was so much fun!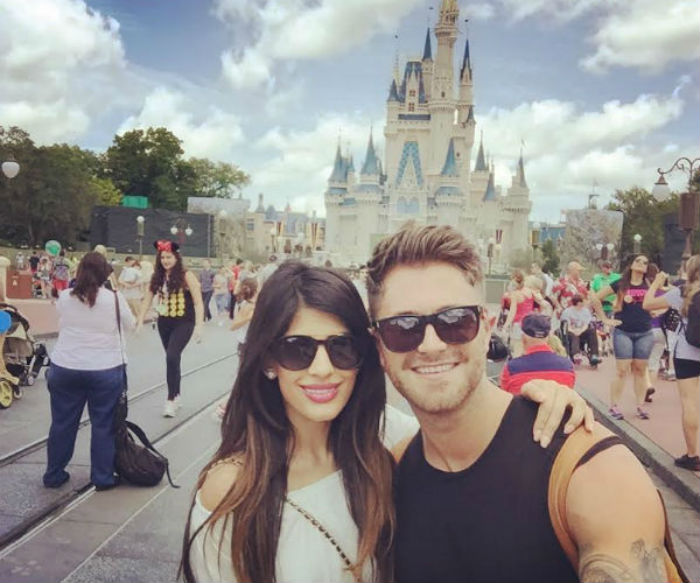 Last but not least, I've got to mention the food! We were tempted by so many delicious treats everywhere we went – we weren't super healthy so we had to make time to hit the gym in between adventures. The resort had its own barbecue points so we tried our hand at barbecuing; Ross burned all the ribs and was banned from chef duties for the rest of the holiday!
The holiday passed in the blink of an eye and I was so sad to leave Florida; this was one of the best holidays I've ever had and I wish I could go back. Thank you to icelolly.com for organising it for me!
Jasmin x