As the new season of Love Island hit our screens this week, we thought we would use our #HolidayChat to celebrate all things island holidays – and as an excuse for another lengthy discussion in the office about the show.
We don't know about you, but we are a little obsessed with it here at icelolly.com HQ – can we talk about poor Alex for a moment?! We digress, it's all about those holiday vibes and getting us in the mood for a summer of sun, sea and sangria.
Q1) If you could jet away, who would you take and where would you go?
There were some brutal decisions to be made about who you'd take with you. We're with Michaela and would pick the dog!
Q2) If you were on a desert island, what things would you want & why?
You can only choose 3 (keep it clean, folks)
Food seems to be the order of the day; what happened to living off the land, guys?
Q3) What's the best island holiday destination you've ever visited, and why?
Ibiza was a very popular answer, and we can see why as there are such beautiful beaches and sunsets there.
Q4) Tell us why you #LoveIsland holidays (see what we did there)
Q5) Photo time! Show us a picture of your fave Island holiday. Where were you? Would you go back?
We love seeing snaps of your travels so this is our favourite part of #HolidayChat!
Join us on Wednesday 20th June 2018, for our next #HolidayChat which will be hosted by a blogging friend of icelolly.com! Got a topic suggestion? Drop a comment below!
Related Articles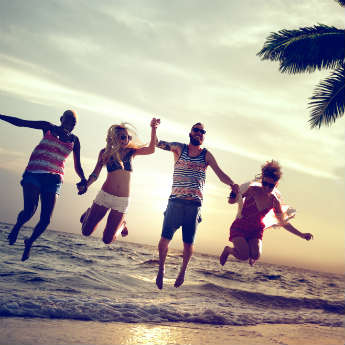 Published on 8th December 2017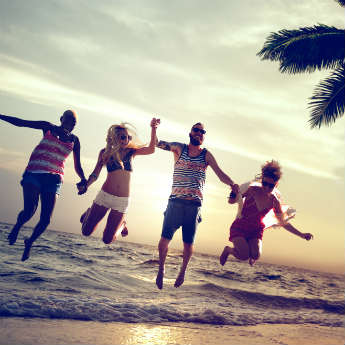 Published on 4th January 2018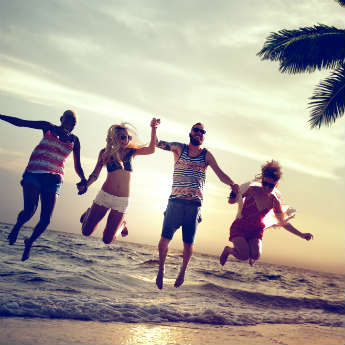 Published on 2nd November 2017