With summer just around the corner, we're dreaming of beach holidays here at icelolly.com HQ – beautiful sandy stretches, crystal clear waters and maybe a cocktail or two. So, what better topic for our #HolidayChat on Twitter this week?
Q1) What's the best beach holiday you've ever been on?
Anything in particular that makes it stand out from the rest?
We were surprised to see a lot of love for beaches within the UK – who knew they could be so beautiful?
Q2) Which beach destination would you love to go to, but haven't yet?
What makes you want to visit there?
The Maldives seemed to be the stand out, and we can see why…
Q3) If we were to send you to a beach far, far away for a whole year, which three things would you want to have with you & why?
Ditching the phones and laptops in favour of books is popular with our travel buddies, and we have to agree with them there.
Q4) Imagine you're talking to someone who isn't a beach holiday fan (hard to imagine, we know! ) How would you convince them to take a trip to the sea and sand?
Who are these people that don't like beach holidays?!
Q5) Picture time! Tweet a snap of a beach holiday you've been on, tell us where you were and what you did
Join us on Wednesday 16th May 2018 for our next #HolidayChat which will be hosted by a blogging friend of icelolly.com! Got a topic suggestion? Drop a comment below!
Related Articles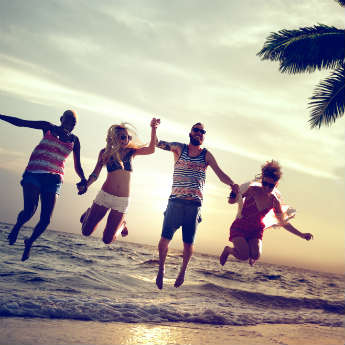 Published on 8th December 2017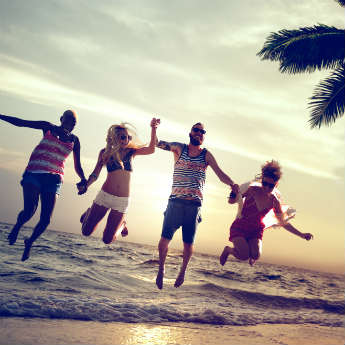 Published on 4th January 2018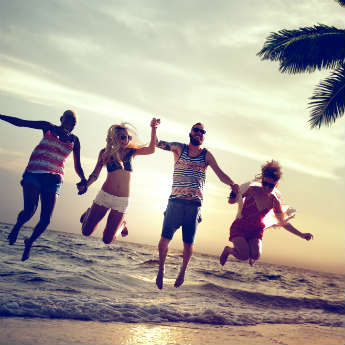 Published on 2nd November 2017