A new month is here, and with it comes icelolly.com's #HolidayChat on Twitter! As usual we were hosting our Twitter chat on the first Wednesday of the month, and this time we were talking about package holidays. We expected this topic to spark some good debate about the pros and cons of package holidays vs DIY, and we weren't disappointed!
Q1: What do you think of package holidays?
A lot of people love package holidays for their ease – they like staying stress-free by having a travel agent sort out everything for them!

But we did have a few control freaks in the group…


And a bit of sass from Ed!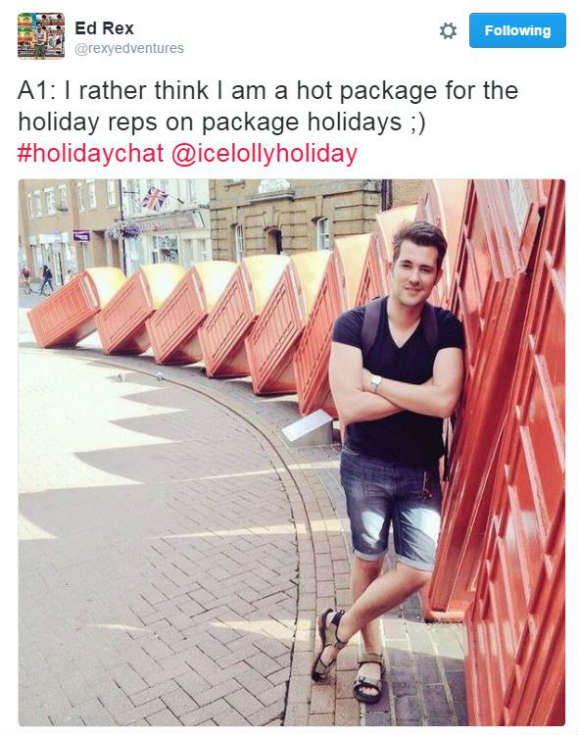 Q2: Do you prefer package holidays or DIY holidays?
There was a pretty even split here! On the one hand we had our package holiday fans who love the convenience and peace of mind they get from a package holiday, not to mention the cheap prices!

But we also had the DIY advocates, who enjoy planning and booking their own trip as part of their whole holiday experience.


Q3: Where's the best place you've been to on a package holiday?
There was so much travel inspiration going on in these answers! We had so many different answers including common package destinations and some less expected, and everybody swapped stories and compared experiences.



And there was a cheeky humble brag from Lucy, who recently won a competition with us to go to Thailand!

Q4: What do you feel are the main benefits of booking a package holiday?
Next we asked about why people love package holidays, and there were so many reasons! Some of you mentioned the legal/financial protection you get with a package, others find it the easiest way to holiday with their kids, and lots of you just love having all the food and drink you can eat!




Q5: If you've not been on a package holiday before, would you ever go on one?
There were a few DIY purists in the group, but many people said they were considering it at least for a particular circumstance, such as having kids. Others were quick to recommend packages based on their experience!



And Jess inspired envy in us all by telling us she's considering a package for her bucket list holiday to the Maldives or on a safari. Apparently a package might be the way to go because these kinds of holidays take so much planning – Jess, we feel so sorry for you, really…