So you're sat at home, the rain is splashing against the window and you're enviously flicking through your friends' Facebook photos, wishing you had gone with them to Ibiza… Don't worry! You don't have to miss out completely! We understand that Ibiza has become expensive, so we've come up with five alternate destinations where you can live the Ibiza lifestyle, without the Ibiza price tag!
Laganas, Zante.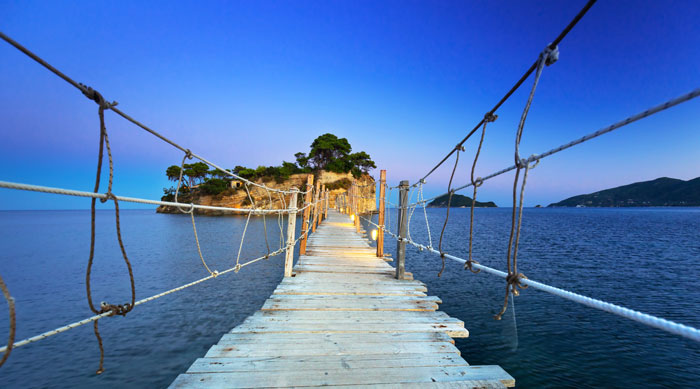 By day you could mistake Laganas in Zante (Zakynthos) for any other holiday resort in Greece, with its miles of white sandy beach, sparkling ocean and peaceful beachfront tavernas. By night however, illuminated by thousands of neon lights, music of every genre blares from the night clubs which sit either side of the seemingly endless 'Golden Mile'.
From paint parties to foam parties, there is always something going on in one of the many bars and clubs on the strip. Laganas is undoubtedly the Greek alternative to Ibiza. Wannabe super clubs Plus, Zeros and Rescue host residencies across the summer starring some of the world's biggest DJs, (even borrowing some from the White Isle for guest spots!)
There is a general 'go hard or go home' rule applied to partying in Laganas, the music is loud and the parties continue until well-after dawn! Why not take a peek at our amazing Laganas offers? Then brace yourself for absolute chaos at a fraction of the Ibiza prices.
Ayia Napa, Cyprus.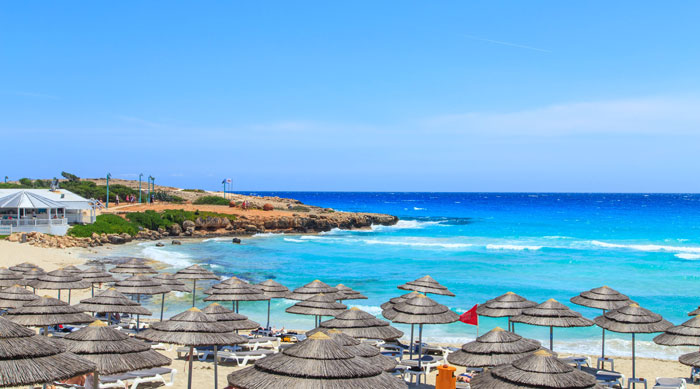 If Ayia Napa was described as a song, it would be an enduring club classic like Snap's, 'Rhythm is a Dancer' or maybe the iconic floor filler 'Set U Free' by N-Trance . A firm favourite 18-30 destination since the nineties, Ayia Napa has never lost its appeal, it simply reinvents itself and continues to offer one of the most diverse varieties of club experiences in Europe.
RnB, pop, house, dance, indie … With over 100 bars and clubs along the legendary Nissi Avenue strip, Ayia Napa aims to please everybody. Although Cyprus benefits from year-round sunshine, the main clubbing season spans over just 8 weeks. Many of the clubs remain open during the off-peak season, however for the true Ayia Napa experience, the best time to visit is between June and August.
Unlike Ibiza, many of the clubs in Ayia Napa are free entry, although you will have to pay for tickets to organised events. Ayia Napa is home to the world's biggest beach party, 'Kandi Beach' which is definitely worth saving your pennies for, but why not start saving before you jet off? Check out our thrifty Ayia Napa deals.
Magaluf, Majorca.
The crowning gem in Majorca's clubbing scene is the lively resort of Magaluf. Likened to little sister Ibiza's famous San Antonio town for its hedonistic party scene, Magaluf is not for the faint of heart.
The clubbing scene in Magaluf is dominated by the Punta Balena strip and BCM Square, standing in the shadow of the legendary BCM super club itself. With a capacity of over 7000, BCM is Majorca's biggest night club, attracting thousands of party revellers and music moguls alike who come to bask in the sound waves from the ground breaking 65,000 watt sound system!
Along the strip, you will find lively bars and smaller clubs offering music of every genre, and most importantly, extremely competitive drinks prices. Forget your €18 bottles of water, how do you fancy a 1 ½ litre cocktail tower for about €10?
Parties in Magaluf tend to last all night, but don't be too tempted to crawl back to your bed for the entire day, despite its rough and ready reputation, Magaluf also boasts one of the longest and most beautiful beaches on the island. So pack your suitcase, prepare your liver, and grab yourself a bargain to Magaluf this summer with icelolly!
Playa de Las Americas, Tenerife.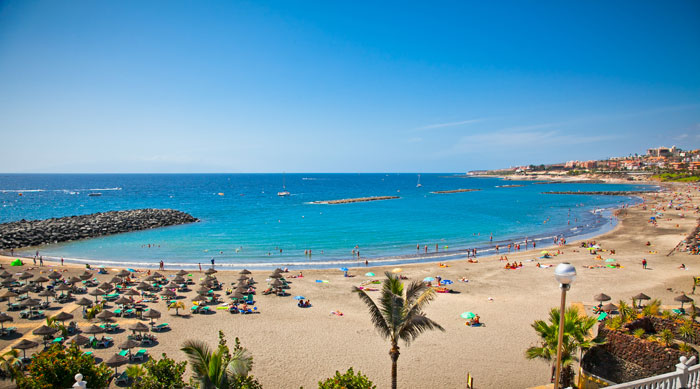 Although not as well-known as its European counterparts in the clubbing scene, Tenerife's Playas de Las Americas resort is by no means any less wild!
Considered to be the best night life in the entire Canary Islands, Playa de Las Americas boasts 3 main areas of bars and clubs. The area simply known as 'The Patch' is one of the oldest in the resort, featuring a number of live music and karaoke bars, this is a great place to start your night.
From The Patch, head to Starcos Centro Commercial. Standing inland about 300m from the beach, this multi-level complex is awash with lively bars and some small clubs, and is within staggering distance to the legendary Veronicas Strip.
The most popular area by far, the Veronicas Strip runs along the beachfront, home to a massive selection of bars and night clubs where you can choose to sip cocktails on a contemporary roof terrace, or really get amongst the action and dance until the early hours!
Try somewhere different this summer and check out our savings-savvy deals to Playa de Las Americas.
Croatia.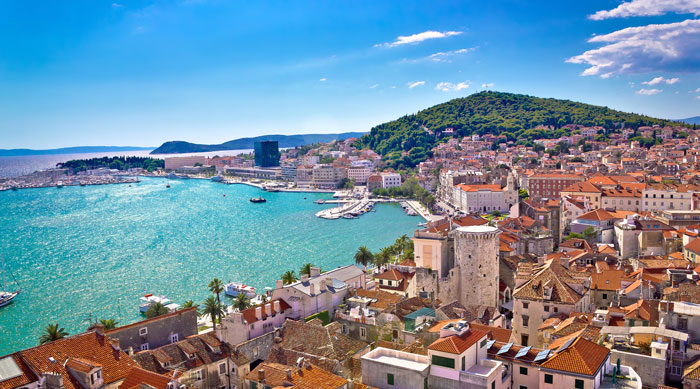 An unlikely contender amongst a ring of heavyweights, in recent years, Croatia has really emerged from its sleepy Eastern European corner to champion the clubbing scene. A quirky and considerably cheaper alternative to Ibiza, Croatia has gained itself an impressive reputation in a short space of time, as Europe's up-and-coming hotspot for electronic dance music.
Large scale outdoor festivals reign supreme over night clubs in Croatia, with music fans descending in their thousands between June and September each year to catch some of the biggest names in dance music at events like InMusic Festival, Hideout, and the Garden Festival.
Combining this passion for music with cultural diversity, picturesque seaside towns and stunning beaches, Croatia is definitely worth a try!
Why not check out some of our amazing deals to the lively resort of Split? A year-round hotspot, even during the off peak season the bars and clubs draw in a lively crowd of locals who are always up for a party!

By Leanne Tonks - Marketing Intern at icelolly.com