If you're looking for an easy holiday with no nasty surprises for your bank account at the end, all inclusive is the board basis for you! Whether you're a group looking for a week of sunbathing with a constant supply of cocktails, or parents who never want to have to say no to pleas for ice cream, all inclusive offers the best value for your holiday without forcing you to compromise. Here are some of our favourite destinations for an all inclusive holiday.
Majorca
Majorca is a strong contender for most kinds of holiday due to the sheer bulk of hotel options on offer. The majority of the hotels on the island are all inclusive so you really can choose exactly what you want. There are the basic hotels perfect for young travellers looking for a crash pad on a small budget, the mid-range set which offer good facilities and a larger range of food options for families with children, and the 5-star luxury resorts where guests can really indulge with hotel spas, amazing activities and all inclusive plus packages.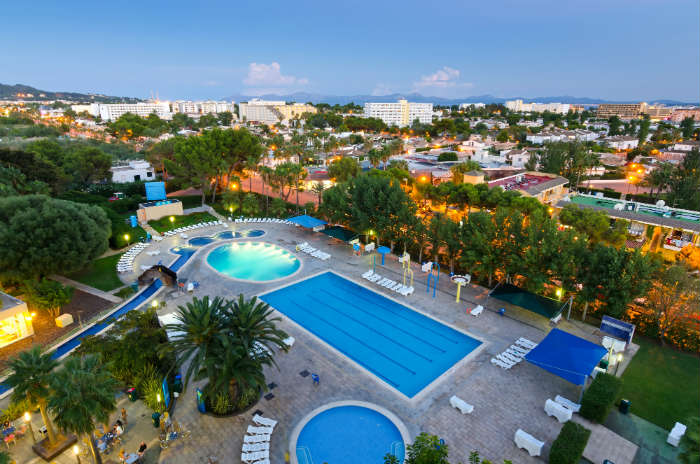 Image credit: Piotr Wawrzyniuk / Shutterstock.com
Paphos
Paphos has a fantastic selection of high quality all inclusive resorts; in 2016 Cyprus features three times in TripAdvisor's top 25 list of all inclusive hotels in Europe, and all three are in Paphos. Sentido Cypria Bay, Louis Ledra Beach and Louis Phaethon Beach are the three hotel resorts to appear on the list due to the high level of service, well-equipped accommodation and delicious food. The entertainment teams are a particularly highly-praised aspect of these hotels; busy activity schedules throughout the day and night for both adults and children mean guests rarely find it necessary to spend money on entertainment outside of the hotel resort.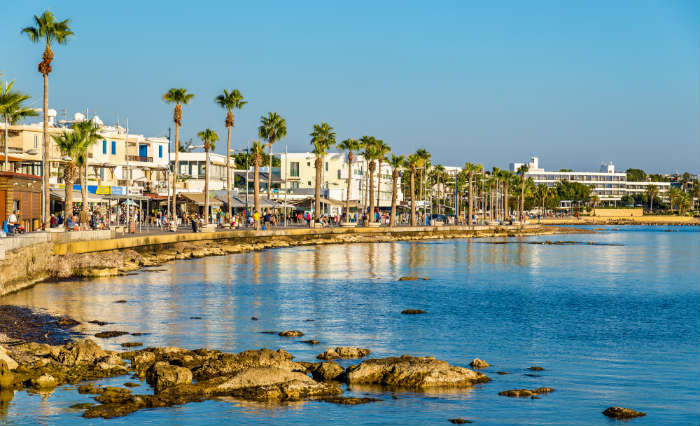 Cancun
In a country where tourists are urged to take extra precautions with tap water and food served at local eateries in order to avoid illness, all inclusive has boomed as a more trustworthy option for visitors unaccustomed to Mexican cuisine. As a result Cancun has become a paradise of ultra-luxurious resorts where hotels regularly boast multiple swimming pools, butler services, dinners on the beach and world class spas. The hotel zone also has most of the best nightclubs, so you don't have to go far to find a memorable night out.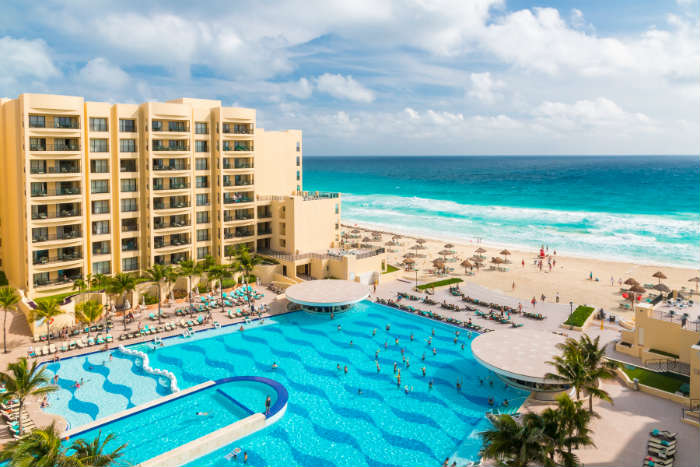 Image source: Irina Mos / Shutterstock.com
Dominican Republic
Many people automatically think of the Caribbean as being pricey, but the Dominican Republic is known for having incredible all inclusive deals. Not only are the 4 and 5-star hotels incredible, an all inclusive package will often include not only buffet-style food and drink, but also dining spots at the on-site a la carte restaurants, watersports, and generous use of facilities that you would usually expect to pay extra for. Puerto Plata is generally the area with the cheapest all inclusive deals, but Punta Cana and La Romana are also popular.