Another month and another #HolidayChat means, yes, we're still winning at life by convincing the icelolly.com bosses that a suitable use of our time involves sitting on social media and nattering to all you guys about travel memories from yesteryear. Which it definitely is and we're not just saying that because we know they'll be reading this at some point. Definitely not.
But if they did, we'd tell them how awesome they are and how we often leave their tea to brew longer than the solid 20 second office average because that's how much they mean to us.
Anyway, this month's chat was all about 'Winter Sun', or as we like to call it for quirky marketing purposes; win-to-sun! We don't really, because that would be stupid. It doesn't even make sense. We don't know why we said that. (Looks for scapegoat…..locks eyes with marketing intern…..stares back intently in disgust and shakes head, slowly, from side to side.)
Given all the gloomy UK weather about, winter sun is a particularly hot (ahem) topic within our HQ at the moment and we began by asking you for some money-saving tips…
Q1) Any tips for finding an affordable winter sun holiday?
We know what you're thinking; stop fishing for compliments like that person you know from school who just changed their Facebook profile picture and included the caption 'I'm so ugly.' We wouldn't dream of that. Nope…

Ah gee – thanks! How kind.

Oh stop it, you.

Guys, come on. You're making us blush.

Q2) What's the best winter sun destination? via @vicadvisor
An early doors photo-sharing frenzy? Sure, why not!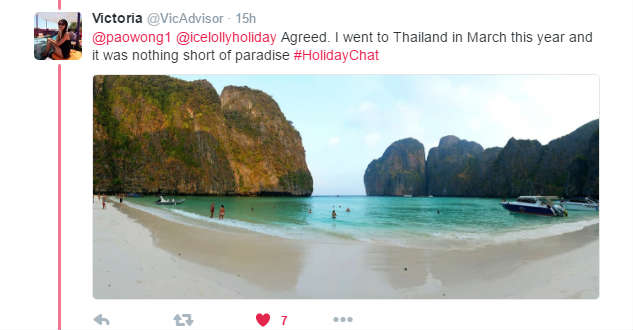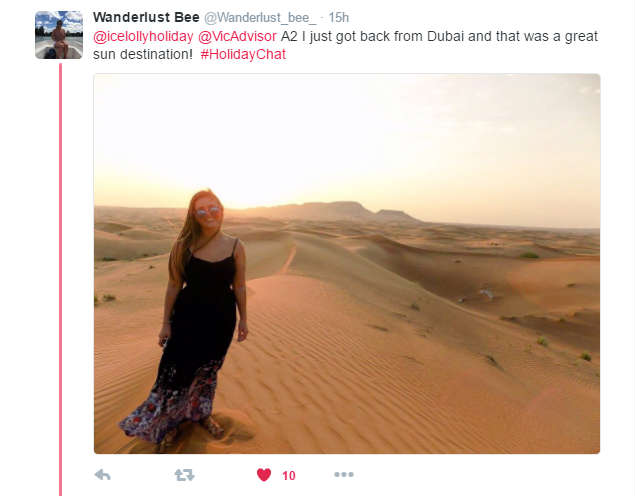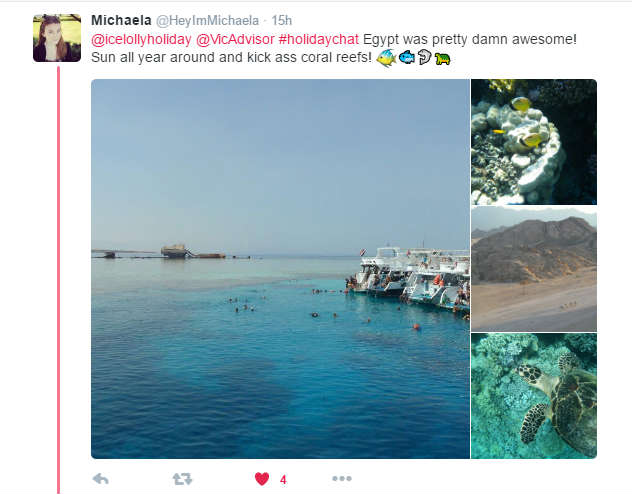 Q3) What are the main reasons you go away for some winter sun?
"For some winter sun, duh," exclaim the #HolidayChat participants. In hindsight, perhaps this question kind of answered itself. (Looks for scapegoat once more…marketing intern nowhere to be seen…locks eyes with boss…RETREAT, RETREAT, you're in this one alone!)




Q4) Can you recommend any winter sun destinations in Europe?
We challenged, you accepted.

Commitment levels to #HolidayChat = maximised.


Q5) Bucket list time! Where is your ultimate winter sun destination? via @escapingessex
Imagine if we could click our fingers and visit one of these amazing winter sun destinations. Well, if you can dream it, you can do it! Here goes nothing…..
Nope, still here. But at least it means you get to see the last part of this article. Every cloud and all that.




Waaay ahead of you but sure, go for it.

Hope you can all join us for our next #HolidayChat on Wednesday 7th December! Got a topic suggestion? Let us know in the comments below! Any quick and easy teleportation methods also greatly appreciated.