You may have seen that we've been busy searching for our Celebrity Mum of the Year 2016 in recent weeks as icelolly.com look to recognise a famous celeb that does a great job of juggling their busy lifestyle with family duties.
We kicked things off with an initial nominations stage and after all the public votes were counted, we had our top 10!
Last year's winner Billie Faiers made the list once again, as did her sister, Sam, whilst Katie Price was looking to claim her third Celeb Mum title.
Record-breaking Adele was chosen by you to feature on the shortlist and also included, amongst others, were Giovanna Fletcher and Coleen Rooney, who both recently became mothers for the second and third time respectively.
The competition has now closed and we are busy collecting up your votes but just why did the public decide to put forward each of our nominees? Here are some reasons we think our final 10 could have been backed for the crown…
Adele
She seems to be picking up all sorts of accolades of late and Adele can't bag another one, can she? Taking some time away from the music industry in the early part of her son's life, Adele has been keen to keep Angelo out of the limelight in order to ensure the optimal upbringing and once also stated that "I feel like everything I do, I'm making a legacy for my child." As well as being an amazing mum, she's now returned to making (and breaking) records but will the Rolling in the Deep singer be saying Hello to our award? Someone Like You certainly deserves it, Adele!
Jessica Ennis-Hill
The golden girl of British Athletics, Jessica Ennis-Hill is truly one of the most loved sportswomen in the UK. With realistic ambitions of another Olympic medal at this summer's Rio Games, Jess gave birth to little boy Reggie in July 2014 which forced her to miss the entire season but picked up Gold in the World Championships just over 12 months later. Previously insisting that she is a mum first and an athlete second, we were given a glimpse of Reggie as he watched his mum compete at the Great City Games, melting the hearts of the public in the process. Has the heptathlete crossed the line before everyone else in icelolly.com's bid to find our Celeb Mum of the Year?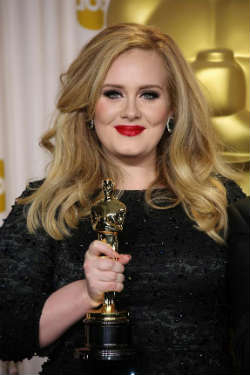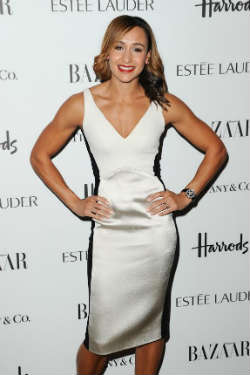 Danielle Lloyd
A former winner of Miss England and Miss Great Britain, Danielle Lloyd is now on the hunt for another award but have your votes crowed her our champ? Very open about troubles with domestic violence in the past and also her emergency blood transfusion in a recent documentary, Danielle has been keen to highlight the dangers of breast surgery having experienced first-hand the risks involved. Despite all this, the mum of three is doing a great job of raising boys Archie, Harry and George which is why you chose her to feature in the final 10. Check out @missdlloyd on Instagram for loads of adorable family snaps!
Giovanna Fletcher
Your votes during the nominations stage earned Giovanna Fletcher a spot in our final 10, which came as no surprise to us here at icelolly.com! Giovanna and her McBusted-singer husband, Tom, have created loads of super cute YouTube videos with son Buzz and also welcomed their second child shortly after our shortlist announcement. A highly talented author, she has had several women's fiction books published and Giovanna also regularly updates her vlog, Giovannasworld, with all things bumps, babies and…..umbilical cords. Seriously, check it out! On top of this, Tom won Celebrity Dad of the Year in 2014 but has Giovanna replicated his success from two years ago?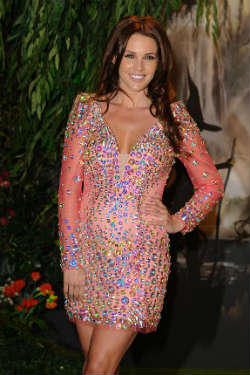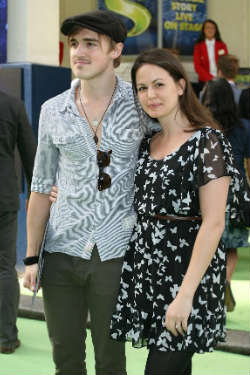 Coleen Rooney

She landed a top 10 place but has Coleen Rooney scored enough of your votes to take the Celebrity Mum of the Year title? Whilst husband Wayne has been busy tucking away goals on the football pitch for club and country, Coleen has been dealing with a different kind of dribbling over the last few years, looking after 6-year-old Kai and 2-year-old Klay. She gave birth to third son Kit shortly before she was nominated for Celeb Mum and has previously helped to raise awareness about the genetic disorder Rett syndrome, from which her younger sister suffered. Also a patron of the Liverpool-based Alder Hey Children's Charity, have your votes crowned Coleen our winner?
Emily MacDonagh
Since first hearing the words "oh, oh, oh, oh, oh, oh, My-ster-i-ous Girl, I wanna get close to you" from Peter Andre when they met in 2012, Emily MacDonagh has been a rock at the side of her Australian hubby. Okay, so maybe that's not quite the story of how the couple got together but either way, Peter just wants to be with the woman that he loves. After giving birth to daughter Amelia in January 2014, Emily has continued in her career as a doctor proving to us all that it is possible to juggle a high pressure job with the responsibilities of being a cracking mum but has she been voted icelolly.com's Celebrity Mum of the Year?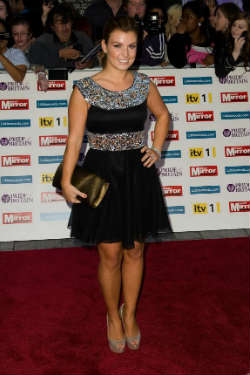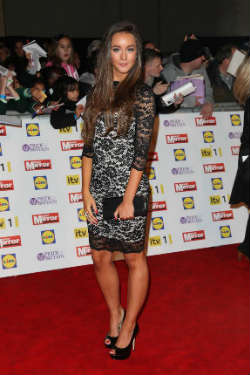 Louise Pentland
An expert in all things fashion and beauty, Louise Pentland has a huge online fan base and is loved for her vlogs, blogs and general internet personality. Perhaps best known by viewers of her YouTube channel as Sprinkleofglitter, Louise is very popular with mums and spoke a lot about her pregnancy on her vlog whilst expecting daughter Darcy in 2011. Her channel has more than 2.3 million subscribers, affectionately known as Sprinklerinos, and Louise has used her status to speak out for equality after identifying as a feminist. She admits that the proudest part of her job is that it allows her to stay a home with Darcy whist setting an example as an independent businesswoman and your votes could have handed her our Celeb Mum gong!
Katie Price
She's won the title twice before and Katie Price has been after your votes to try and help her pick up a hat-trick of Celebrity Mum of the Year trophies. Katie gave birth to first child Harvey in 2002, who has a condition known as septo-optic dysplasia and also suffers from Prader-Willi syndrome, making walking difficult. Also mother to Junior, Princess Tiaamii, Jett and Bunny, Katie has written a number of novels and children's books and in 2006, her debut album was released with all sales going towards charities affiliated with the many health conditions of her eldest son. She has also released a series of perfumes, hair care electricals and an equestrian range of clothing, effortlessly balancing motherhood with her career as a businesswoman. Backed by her large army of #kpnation fans, the votes have been flooding in for Katie but time will tell if it's enough to secure her a trio of crowns!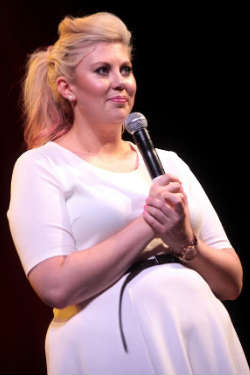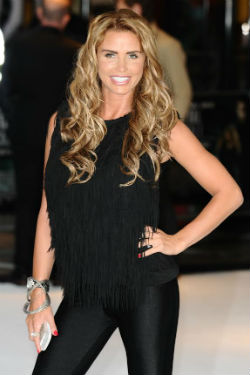 Billie Faiers
TOWIE star Billie Faiers is our reigning champion and one thing that is for sure is she has certainly been keen to encourage your votes and retain her title! Welcoming Nelly to the world in July 2014, Billie said after winning last year that her daughter has had a calming influence on her and given her a whole new lease of life. Facing tough competition from the rest of our superb Celeb Mums, Billie became an aunty to sister Sam's son Paul recently and has tugged at our heartstrings with a number of gorgeous shots of the two cousins on her Instagram. Billie has also launched a signature range of prams stating that she wanted to make her designs really affordable and easy for mums to use but have you chosen her to pick up the crown for the second year running?
Sam Faiers
Top aunty Sam Faiers has had all of us saying "aww" ever since she uploaded her first picture with niece Nelly to Twitter. Becoming a mummy herself towards the end of last year, TOWIE's Sam was diagnosed with Crohn's disease in February 2014 and having got to grips with the condition, now seeks to raise awareness and help others deal with the illness whilst being kept busy by baby Paul. They say sibling rivalry never truly goes away and Sam has been as eager as anyone to take her sister Billie's crown but have your votes handed her our title?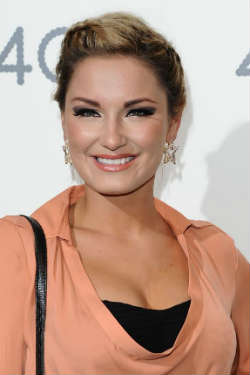 Keep an eye on icelolly.com's official Twitter page @icelollyholiday for updates on our winner announcement and get involved using #CelebMumOfTheYear! Who do you think has won our crown?
Photo credits
Adele: s_bukley / Shutterstock. All other photos: Featureflash / Shutterstock.