A couple of years ago, we asked you with a question. Real or no real? We then got together a few photos of some pretty cool destinations and just asked you to pick out which ones were real, and which ones were big old fakers.
We thought it was a pretty fun game so we decided to have another go, this time with all new destinations and a few new NO REAL places thrown in there too! So if you fancy your chances, take a look below and see if you can win in this game of real or no real!
Tunnel of Love, Ukraine
This leafy tunnel like structure in Ukraine is real! It's a frequented spot by couple looking for a romantic walk through the trees. The tunnel is about 3 to 5 kilometres in length but if you do walk along, you have to be careful as the track that runs through the tunnel is still in use by industrial trains that travel from Klevan Station to Orzhiv.
The Door To Hell, Turkmenistan
Would you believe us if we said the Door to Hell is real? Well it is and it's located in Turkmenistan's Karakum Desert. Officially known as the Darvaza Gas Crater, the Door to Hell is a natural gas field that collapsed in to a cavern in 1971 and to prevent the spread of methane gas that was escaping from the giant hole, geologists set light to it only expecting the hole to burn for a few days. 45 years later, it's still burning and is now quite the tourist attraction!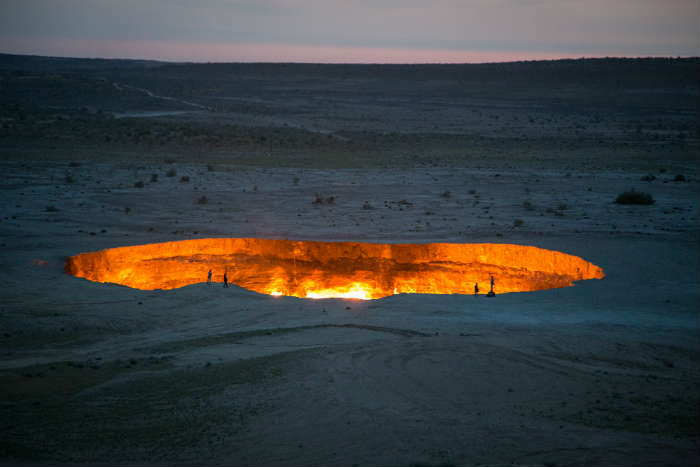 Frozen Lakes, Venice
Venice at any time is a beautiful place but when the canals and lakes are frozen over, doesn't it look spectacular? Take a closer look though because you'll never see Venice like this in real life. Yes, this picture is no real! It's just a really good mash up of a frozen lake and the pretty buildings of this Italian city. The canals of Venice do freeze over sometimes but they tend to look a bit murkier than they do on this photo.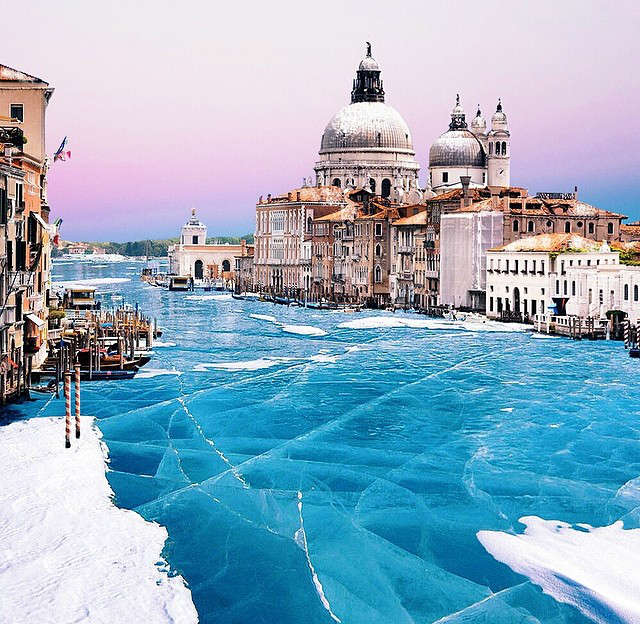 Sliding Stones, Death Valley
It kind of looks like these rocks have moved themselves across the ground doesn't it? Or maybe they're shifted along Death Valley's floor by remote control? No, these things are real! Crazy isn't it? Up until a few years ago, how these heavy rocks created paths in their trail was a complete mystery up until a few years ago when geologists discovered the secret behind the sliding stones phenomenon. When weather conditions mix in a very specific combination – a thin layer of melting ice combined with some wind – the rocks move and carve a groove which leaves a permanent mark of where the rocks have travelled.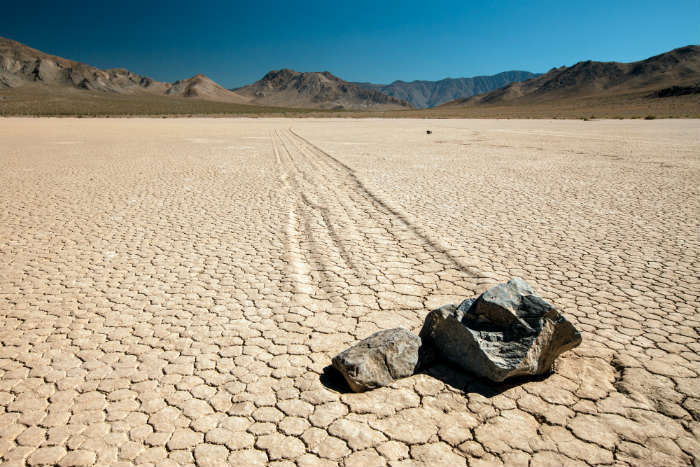 Crescent Moon and Star Island
How cool does this place look? Pretty cool right? Do you want to go? Well, unfortunately, this place is no real. I know, we're crying a little inside too. This clever photo shop is just part of one big trick but the good news is, the crescent moon shaped island does actually exist and is only 3 miles from the coast off Maui in Hawaii. Molokini, as it's actually known, is part of a crater basin that peeks above the ocean surface and is a popular place for divers. The star is just an added addition which definitely had us fooled for a second!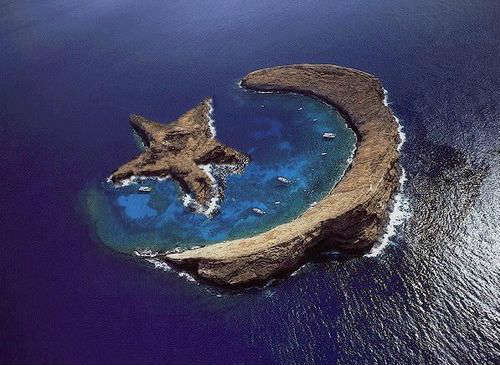 Salar de Uyuni, Boliva
Has someone put a giant mirror on the ground or is it just a salt flat? Well, we could say it's just a salt flat but in fact, it's the largest salt flats in the world. You can see this cool effect at Salar de Uyuni in south west Bolivia where the salt crust, which is a few metres thick, is covered in a thin layer of water and it can create some totally jawdropping photos!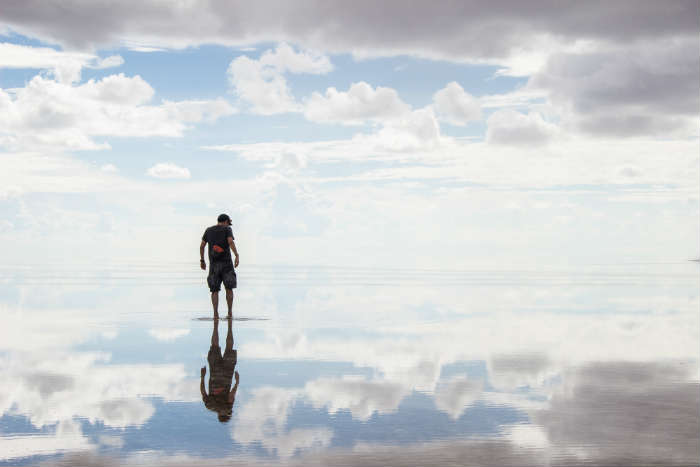 Purple Trees and Fairy Pools, Scotland
Oh how gorgeous is this? The way the purple trees make the bright blue water shine even more vividly? Yes, this is a place we wanted to visit too until we found out it wasn't real! Well, it's just the purple trees that aren't real. The location, river and rocks are all part of the Shotover River in New Zealand where thrillseekers can go to get an adrenalin rush on the Shotover Jet – a highspeed boat ride which takes you through the canyons! We're sure the scenery looks just as beautiful with regular green trees too…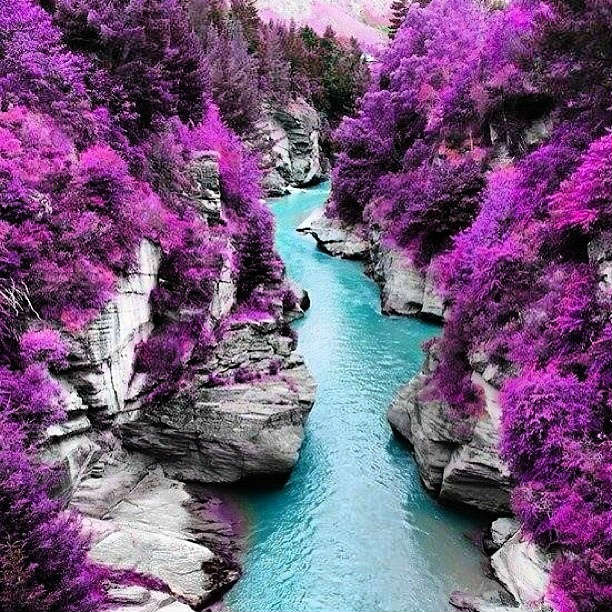 Were you fooled by any of these like we were? Let us know if you've seen any more destinations or travel images that look just too good to be true!