Nothing puts us in a good mood quite like Christmas – the pretty lights, delicious smells and festive tunes are just the things we need to get us through the cold, dark days of winter! In recent years the UK has started to take Christmas inspiration from Germany, with quaint wooden market stalls, mulled wine, bierkellers and hearty bratwurst hot dogs. You can experience markets like these close to home in London, Manchester, Birmingham and Leeds, or on a cosy city break abroad in Cologne, Vienna, Budapest or Prague. Here are our top reasons to visit a Christmas market this year.
Buying Presents
Finding it difficult deciding what presents to by your friends and family? Visiting a Christmas market is great for discovering hidden gems and getting ideas, due to the variety of products on sale. The amount of stalls these markets have are incredible, ranging from hand crafted toys to classic homemade Christmas food. You can also find decorations for the Christmas tree like baubles or wreaths for the front door – just let your imagination run wild!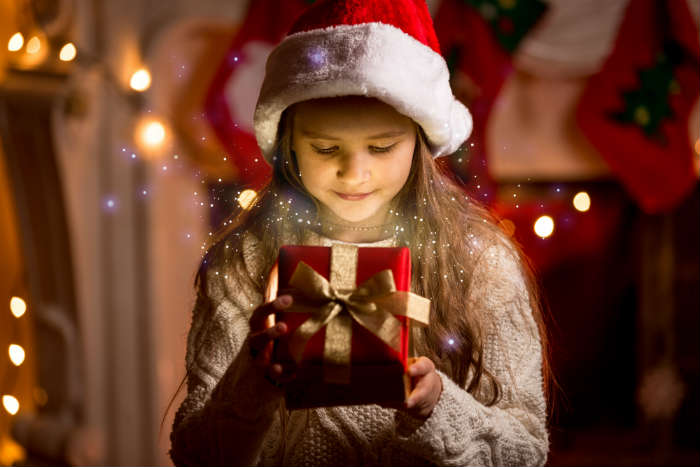 The Food
The range of food on offer is quite amazing when you visit a Christmas market; you've got everything from German sausages to British mince pies to Hungarian soup. Hearty goulash soup with meat, vegetables and paprika seasoning is the perfect winter warmer, and you can follow it up with a bratwurst sausage of pork, veal or beef – did you know there are over 40 varieties? If you're still hungry, there are plenty of sweet treat options too. Freshly cooked crepes and chocolate-covered fruit or marshmallows are popular favourites, and you can't miss lebkuchen, a spiced gingerbread biscuit from Germany often glazed with dark chocolate.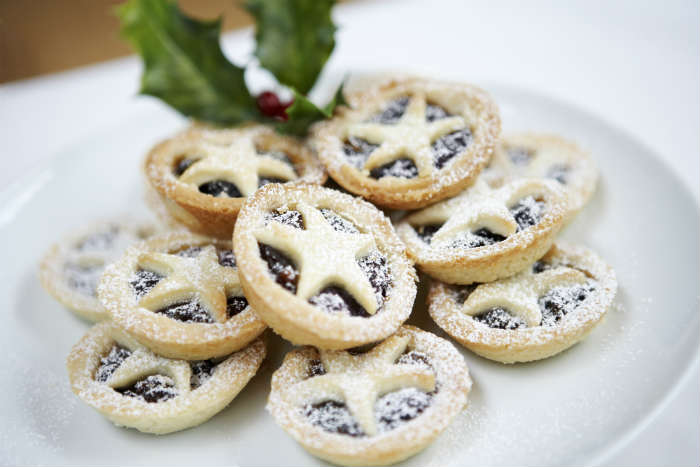 Getting into the Christmas spirit
What signals the start of the Christmas period? Well two things come to mind; one - Michael Bublé and two - Christmas markets. So, what better way to get into the Christmas spirit than to go to a Christmas market! All the stalls are decorated with Christmas lights, festive decorations and fake (or real!) snow, a very winter wonderland setting. The special atmosphere also sets the mood with jolly music playing in the background, sometimes with a live band or carol singers.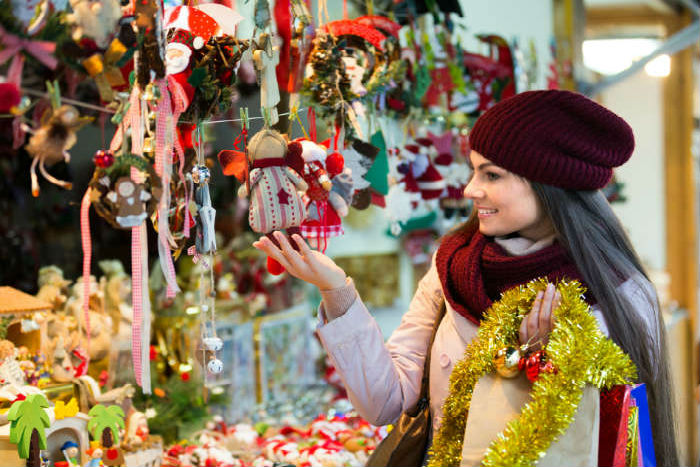 Go abroad to other markets
Finally, why not have your own little venture abroad and immerse yourself in some of the most fantastic Christmas Markets the world has to offer? You could visit the Fira de Santa Llucia in Barcelona with over 200 stalls of handcrafted Christmas gifts or the Plaisirs d'hiver in Brussels where all the 240 stalls have wooden-roofed huts. Experience other countries and how they put their unique twist on celebrating Christmas. This is a good way to learn the local culture and taste some of the local produce ranging from beer, food and toys.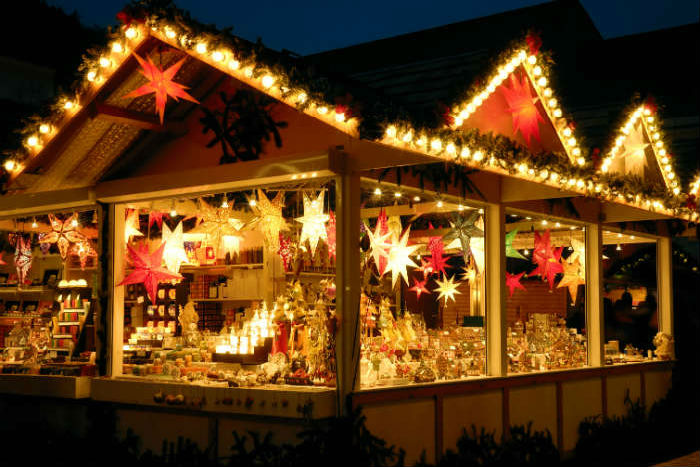 Mulled Wine
The go-to beverage for Christmas has to be mulled wine, which has been enjoyed by our ancestors since Ancient Roman times in the 2nd century! It is red wine that is heated, sweetened then spiced with nutmeg, cinnamon and various citrus flavours. Available at most Christmas markets, not only does it quench your thirst but also keeps your hands warm in these cold months. Sometimes you can even purchase it in a special Christmas mug, that you can pay extra to take home with you.