As the peak summer holiday season fast approaches, we've been getting the lowdown on the best spots in our most popular destinations from the experts who know them best - our customers! First up is Benidorm, and we've been busy asking for recommendations on Facebook and Twitter to find out where the most popular hotspots are. So if you're heading to Benidorm for the first time this year, take a look to find out where you should be spending your trip. And if you're a long-time fan, add your own recommendations in the comments!
Old Town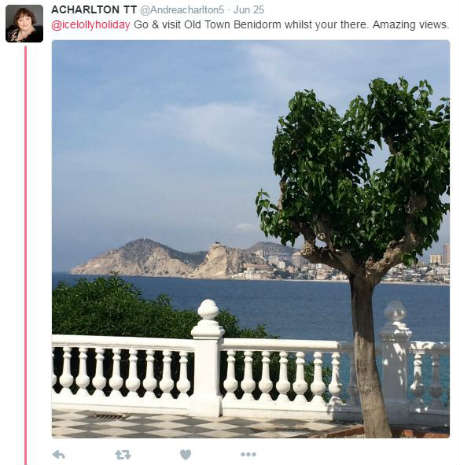 Just west of the main town centre and Levante Beach is Benidorm Old Town, which Andrea recommended on Twitter for amazing sea views. While the New Town is dominated by modern hotel resorts, the Old Town has an older, more authentic Spanish feel and is filled with winding cobbled streets and little tapas bars. The highlights of the Old Town are the blue-domed Church of Saint Jaime and the nearby Balcony of the Mediterranean, a beautiful viewpoint that sits right on the edge of the coastline.
Tropical Bar

Sandra on Facebook loves Tropical, a bar and club that puts the emphasis on great entertainment. During the day you can enjoy football and all the biggest sporting events on their big screen, and in the evenings you can enjoy cabaret, tribute acts or comedy nights, with a house Dj to keep the party going into the early hours! The cocktails are fantastic, there's a lovely outdoor terrace, and kids are welcome.
Morgan's Tavern

Claire went for Morgan's Tavern as her favourite haunt, which is best known as the filming location for Neptune's, the bar in the Benidorm tv show. People may come for a real-life glimpse of their favourite tv sitcom, but they stay for the fantastic tribute acts and busy atmosphere. An absolute must on a holiday to Benidorm!
Cafe Benidorm

Cafe Benidorm is one of the last places to close in Benidorm, regularly staying open until 7 or 8am for the hardcore clubbers. Karen recommended it as a place she loves for the friendly atmosphere - it's a venue that attracts all ages for a long night of partying. The bar tends to have cabaret or tribute acts performing earlier in the evening, and then turns into a club after midnight with a cheesy soundtrack and 2 for 1 cocktails.
Karting Benidorm & Mundomar
Nikki was full of praise for the RH Princesa and the Grill House Bar, but it's the day activities that really won her over! Karting Benidorm has 3 speeds of kart to suit all ages and confidence levels and affordable prices even for a whole family. She also loved her visit to marine park Mundomar, where visitors can interact with sea animals and enjoy entertaining shows.
Benidorm Markets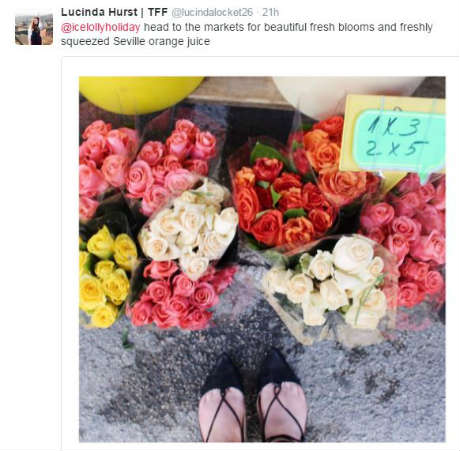 Lucinda tweeted us to share a photo of the gorgeous flowers at one of Benidorm's markets! Benidorm has several outdoor markets where you can pick up anything from fresh fruit to pretty souvenirs. El Pueblo Market is held every Wednesday and Sunday morning and sells a mix of local food produce, clothes, accessories, local crafts and hot snacks. Also on Wednesdays is the Foietes Market, which offers locally-made Spanish products, flowers and fresh fruit and vegetables.
Benilux Park Hotel

Mike commented on Facebook to praise the Benilux Park Hotel. Clean, stylishly-decorated and located in a peaceful area of Benidorm's Old Town, the 3-star Benilux is a perfect choice for those who want a good priced holiday without compromising on quality. Great staff, varied food option, close to both the shops and the beach - what more could you want from a hotel?
Where else would you recommend in Benidorm? Comment and let us know below!