Struggling to choose where to go for your next dose of holiday happiness? Fear not, we've done all the hard work and picked out some of the most popular hotels on icelolly.com, making it easier than ever for you to compare the best available options!
Take a look for at what's hot ahead of that upcoming, much-needed getaway…
Muthu Royal Park Albatros, Tenerife
Perfect for couples and situated in a quiet area just a short walk from the sea and beach, you can be sure to enjoy peaceful break with plenty of nearby eateries, bar and boutiques.
You can also stay refreshed at the poolside bar and splash around in the outdoor pool and hot tub. There are a range of activities to keep you occupied, including watersports, and a spa with massage treatments for the ultimate feeling of relaxation.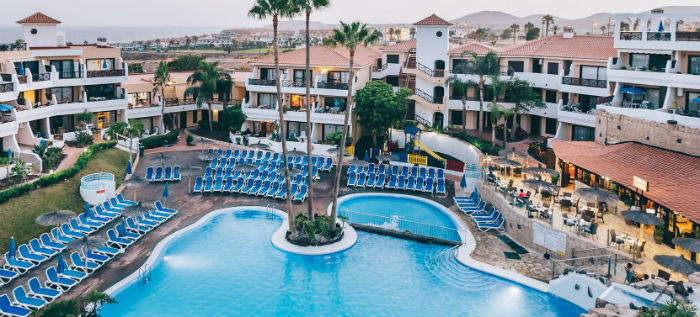 Bellevue Club, Majorca
Just a short walk away from the beach and situated amongst the resort's shops, restaurants and bars, Bellevue Club is ideal for those looking to book a lively getaway. Perfect for families, there are 10 swimming pools in total, including two specifically for children, as well as a playground, two buffet restaurants and a go-karting track.
Feeling adventurous? The hotel offers mountain biking and horse riding for a fee, or if you need to get out of the sun, hit the gym and wellness area to let off some steam.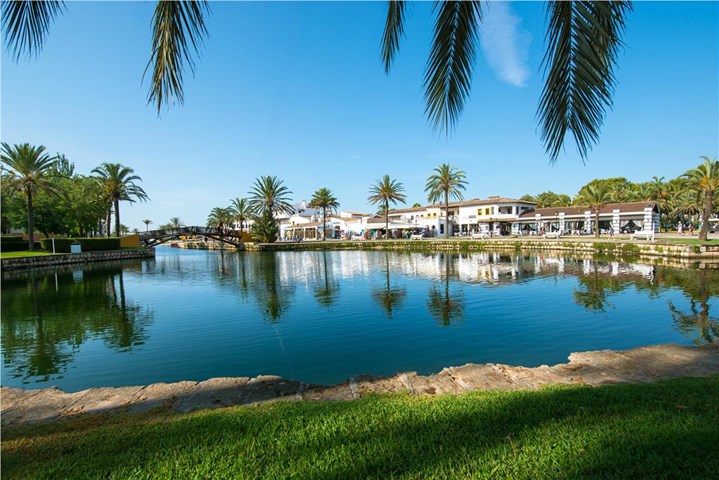 Hotel Camposol, Benidorm
Perfectly placed in the heart of Benidorm and near to Poniente beach, Hotel Camposol provides superb value for money. Many shops, eateries and bars are only a short walk away and the accommodation also has its own outdoor pool as well as a golf course and adult-only entertainment programme.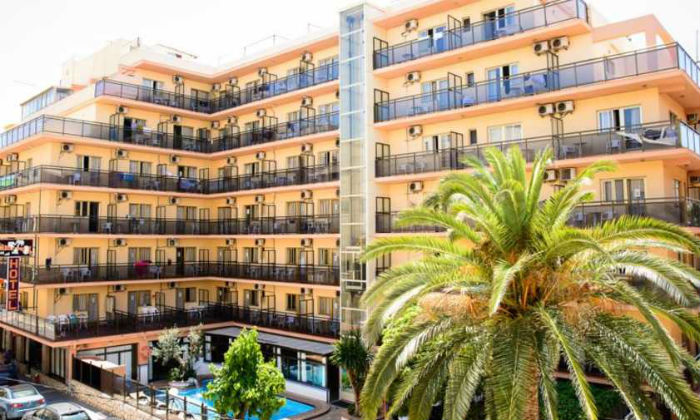 Blue Sea Los Fiscos, Lanzarote
Ideal for a peaceful trip away, Blue Sea Los Fiscos is located in a quiet street on the edge of Puerto del Carmen. Just a 10-minute walk from the resort centre and all of its restaurants, bars and shops, there's plenty about to keep you occupied.
The hotel's lagoon-style swimming pool is the perfect place to relax on a hot day, and there's also a kids' pool and a poolside bar.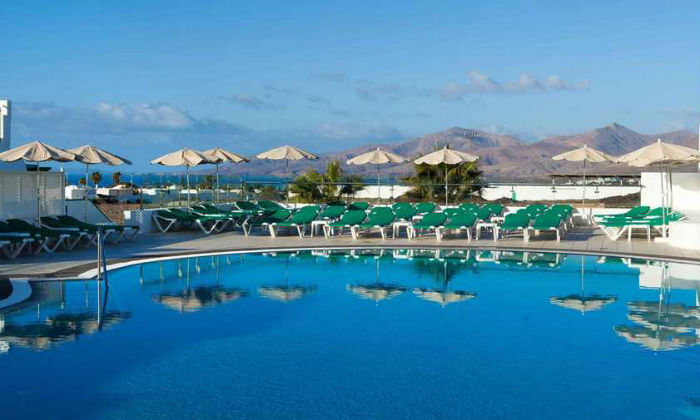 Bayside Salgados, Albufeira
Located a pleasant walk away from the nearest beaches, you can be sure to enjoy the Portuguese sunshine during those strolls to and from the sea and sand. Surrounded by beautiful gardens, this hotel provides quite the idyllic setting, with a range of spa facilities and treatments also available.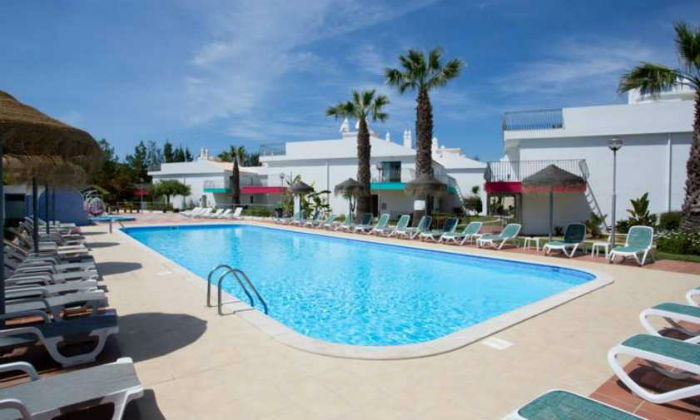 Broncemar Beach Aparthotel, Fuerteventura
You're right in the middle of the action at Fuerteventura's Broncemar Beach Aparthotel, a mere 5 minutes from the resort's centre and main beach.
You can easily reach nearby towns on the regular bus services, safe in the knowledge you'll be coming back to a large outdoor swimming pool and separate children's area, with a wide range of sporting activities also offered, including tennis, bocce, volleyball, crazy golf and golf as well as various watersports.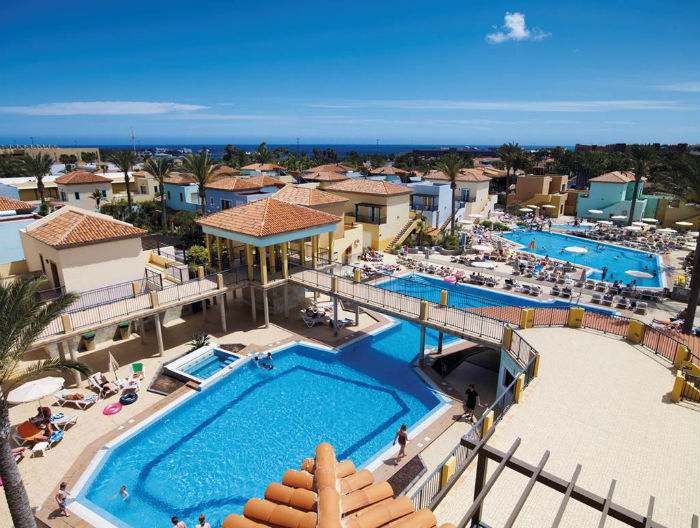 Blue Sea Interpalace, Tenerife
Set in the quiet residential area of La Paz, Puerto de la Cruz, the Blue Sea Interpalace is just 1.5km from the city centre, beach and Lago Martianez saltwater pools. The hotel has both indoor and outdoor pools, and sun terraces are furnished with loungers and parasols.
It's a great place to unwind, with a spa, sauna, steam bath, hammam and solarium available, and for a special treat guests can purchase beauty treatments or massages.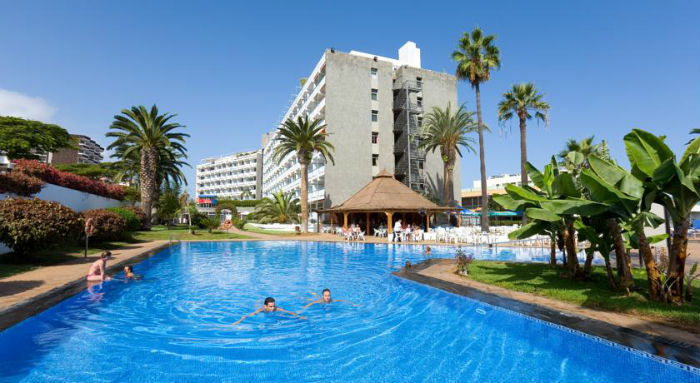 Apartamentos Europa, Majorca
Popular with families and couples alike, the hotel is situated just minutes from the beach, whilst shops and restaurants can also be accessed easily via foot.
Complete with an outdoor pool and a kids' pool, surrounded by sun loungers and parasols so you can relax in or out of the sun, or if relaxing isn't your thing, stay active by playing tennis, golf or billiards.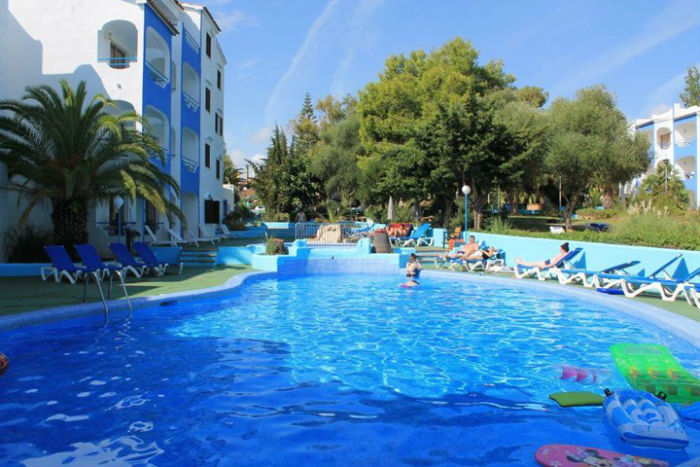 Hotel Beatriz Costa & Spa, Lanzarote
Sitting on the edge of Costa Teguise, local amenities are close by, whilst Arrecife, Lanzarote's capital is also not too far away and perfect for a day trip. This spacious complex has plenty of facilities to satisfy guests to all ages and is great for families; huge tropical gardens surround the hotel and this theme continues inside with trees, lakes and waterfalls decorating the hotel's interior.
Castillo Beach Bungalows, Fuerteventura
Ideal for those who want a little bit of everything, guests can benefit from the peace and quiet of Castillo Beach Bungalows' residential surroundings while being close enough to the resort's centre, beaches, shops and nightlife.
The sun loungers and parasols on the sun terrace offer a great place for guests to relax, and there are also tennis courts, a fitness centre and massage service to enjoy. Not only that, Fuerteventura Golf Club is less than a mile away and guests of the hotel can get discounted rates.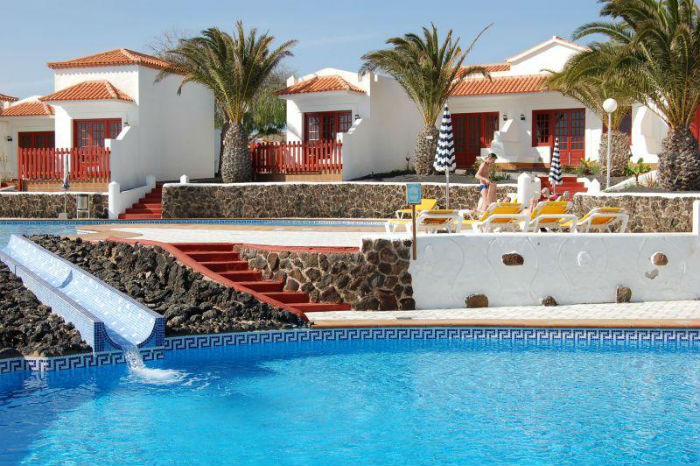 Would you visit any of these hotels on your next holiday?