Here at icelolly.com, we want to help educate people about the best ways to enjoy the ultimate holiday experience. This, amongst many other things, includes getting value for money, as we understand that the Great British public work hard for their much-needed time away.
At present, it is predicted that Brits abroad are losing as much as £365m every year whilst on their travels, but we're on hand to explain how you can avoid unnecessary inflations in expenditure during trips overseas.
How Are British Holidaymakers Losing £1m Each Day On Holiday?
Travellers are being encouraged by hotels, restaurants and shops to settle money owed in sterling as opposed to the country's local currency. This may seem logical and the most straightforward course of action, as paying in pounds helps provide a clearer indication as to the actual cost of something, however it is usually offered at a lower rate. This is often referred to as "dynamic currency conversion".
What Is Dynamic Currency Conversion?
DDC is a scheme that lands further expense at the feet of holidaymakers by increasing the cost of using credit cards abroad. Given the pound is fairing pretty low against other currency, this can often mean the trader (hotel, bar etc) and the financial intermediary are able to split a tidy profit margin.
How Can I Avoid Losing Out On Money?
It's pretty simple – never select sterling when paying with plastic abroad! Always opt for the local currency of the country you're visiting as the pound is plummeting against everything except the lira, which is why you should book a holiday to Turkey right now. This will ensure you don't have to pay a higher cost due to the weakness of the sterling's strength at present.
Am I Better To Pay With Cash Or Card When Abroad?
Some people prefer to exchange their holiday spends prior to jetting away and flying off with a wallet full of cash. That's good in some respects as it's always handy to have physical notes on your person when abroad, though it does mean you're tied into that one rate that was offered at the time of purchase, which may or may not later improve.
Perhaps it'd to monitor the rates from the earliest point possible to help you get an indication of what a good exchange would be, and prepare to jump on it when available.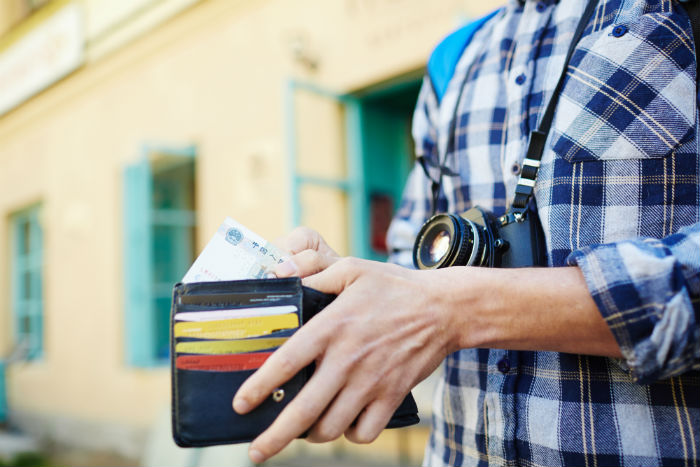 What Other Options Do I Have?
Prepaid card service providers, such as WeSwap, allow users to save up to 90% vs banks and bureaux, offering a superb rate and an easy to use process. Travellers top up their contactless Mastercard, which is accepted worldwide, via an app and use it the same way they'd use a debit card, with the ability to store up to 18 currencies at any one time.
Any money left at the end of your trip will be safely stored until you need it again, or alternatively, you can exchange for another currency or swap back to sterling once again.
Any icelolly.com users who join WeSwap today can also enjoy £10 free travel money when you load £50 or more. Details here.