If you're anything like us, you'll have spent the last few months of lockdown longing for that next holiday, dreaming of days by the beach and craving afternoons in the sunshine. More and more travellers have been jetting away recently given the easing of restrictions across the globe which has had us all frantically getting our holiday bodies back in shape, dusting off our passports and picking out that first post COVID-19 break.
The team at icelolly.com were intrigued to find out where our users would want to visit first in a post-lockdown world – would it be one of the old favourites such as Greece and Spain, an ever more popular holiday spot such as Croatia, a city break destination, or perhaps somewhere further afield?
Well, we decided to send out a survey to discover exactly where all you travel-lovers want to take a trip to for you first post lockdown jaunt, and also came across a few other interesting points regarding the type of holiday you'd like to enjoy.
Which destination do travellers intend to travel to first post COVID-19?
After weeks and months of isolating, it was pretty clear for us to see that holidaymakers still have a clear favourite when it comes to vacationing. Always a popular choice with British tourists, Spain came out on top with a whopping 43% of the vote, and for context, Greece was next on the list but some way back at just 12.8%.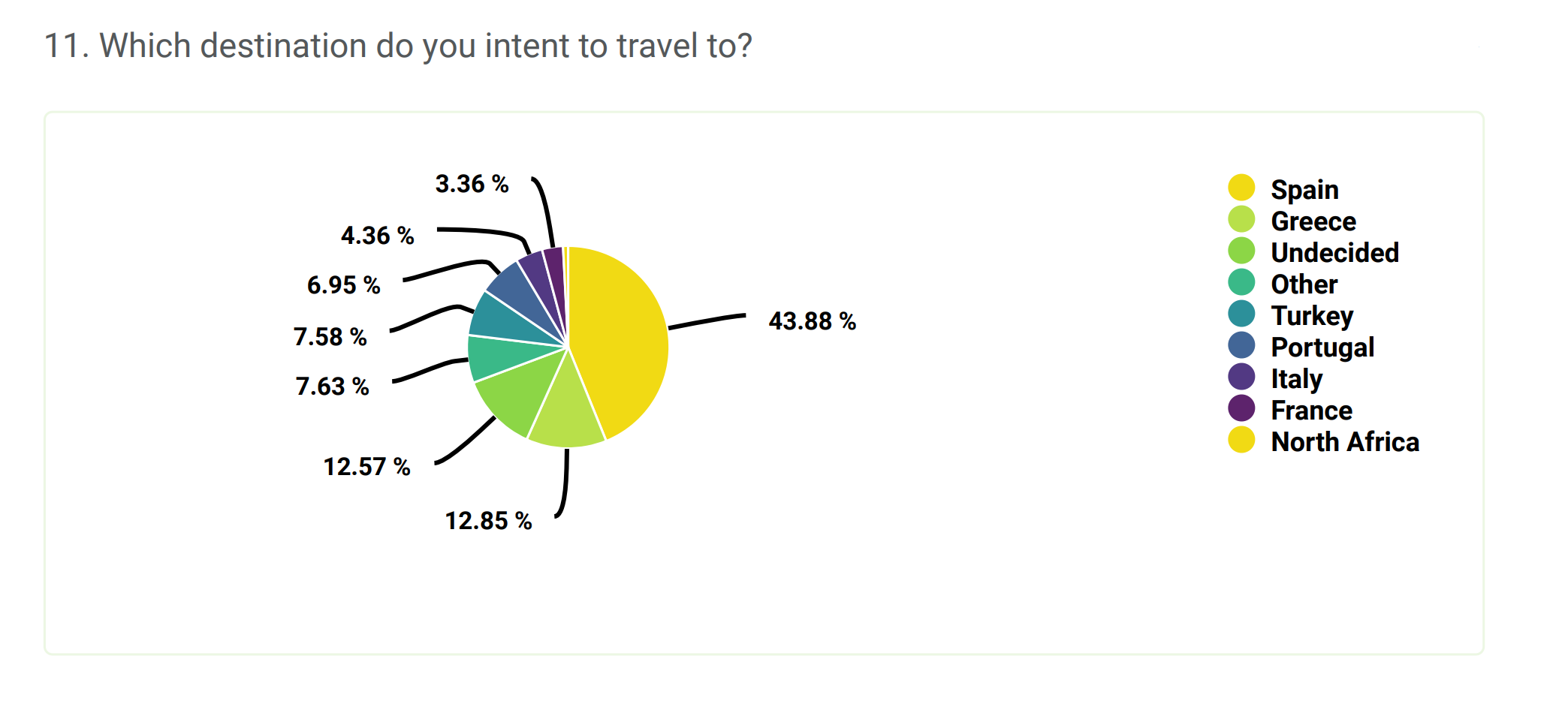 Are you also dreaming of sipping sangria by the sea, tasting tapas on the coast and socking up some Spanish sunshine? Check out the best of the deals currently available on icelolly.com now!
What type of holiday in general are Brits looking to take?
Given Spain came out on top in terms of the destinations British tourists most want to visit, it's no surprise that European/short haul holidays took most of the vote when it came to the type of break people want to book.
In fact, 'most of the vote' is probably an understatement as European/short haul holidays drew a comprehensive 62%, ahead of long haul holidays which achieved 18% in second place.
What percentage of people want to go on holiday in the next year?
Of course we are now able to go on holiday given the restrictions placed by governments across the globe have been eased, but what we really wanted to know was how many of you would actually be willing to book a holiday within the next 12 months, and the result of the vote speaks for itself.
A humongous 88% of people surveyed said they do intend to go on holiday in the next year, which is a clear sign that Brits can't wait to get that travel fix.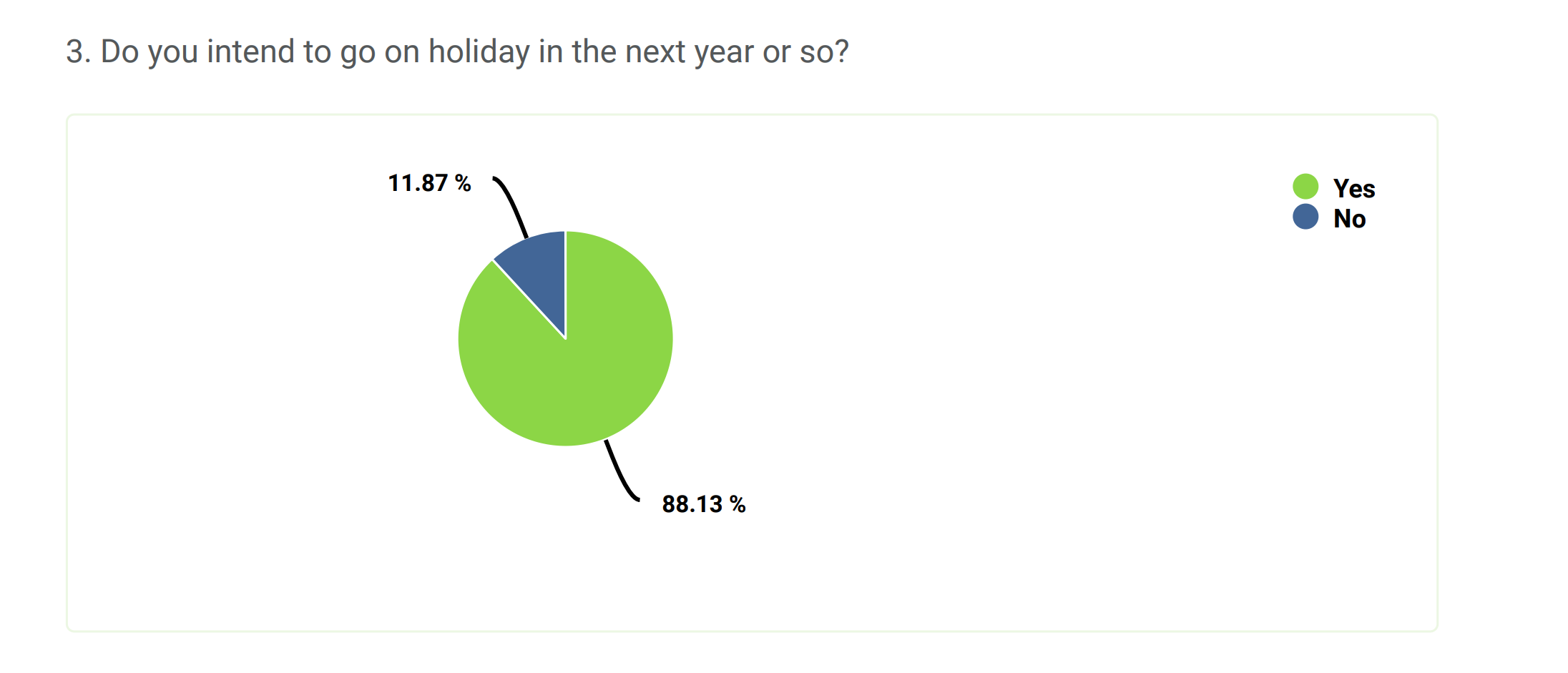 How many Brits are considering a UK holiday in the next 12 months?
It has been expected that demand for UK breaks will be as high as ever in the coming months, with some people still a tad reluctant to jet off abroad just yet and others keen to help UK tourism recover following the disruption caused by COVID-19.
Well, a large majority, 81%, of survey participants answered yes when asked if they would consider booking a UK holiday in the next year, which bodes well for hotels, campsites and the like up and down the country. In fact, it was cottage breaks that came out on top with 45% of the vote in our 'which type of UK holiday would interest you?' question, followed by UK city breaks which placed second.
Are you keen to book a UK holiday? We've recently launched a brand new UK search feature on our site making it super-easy for you to book that next staycation, so go check it out!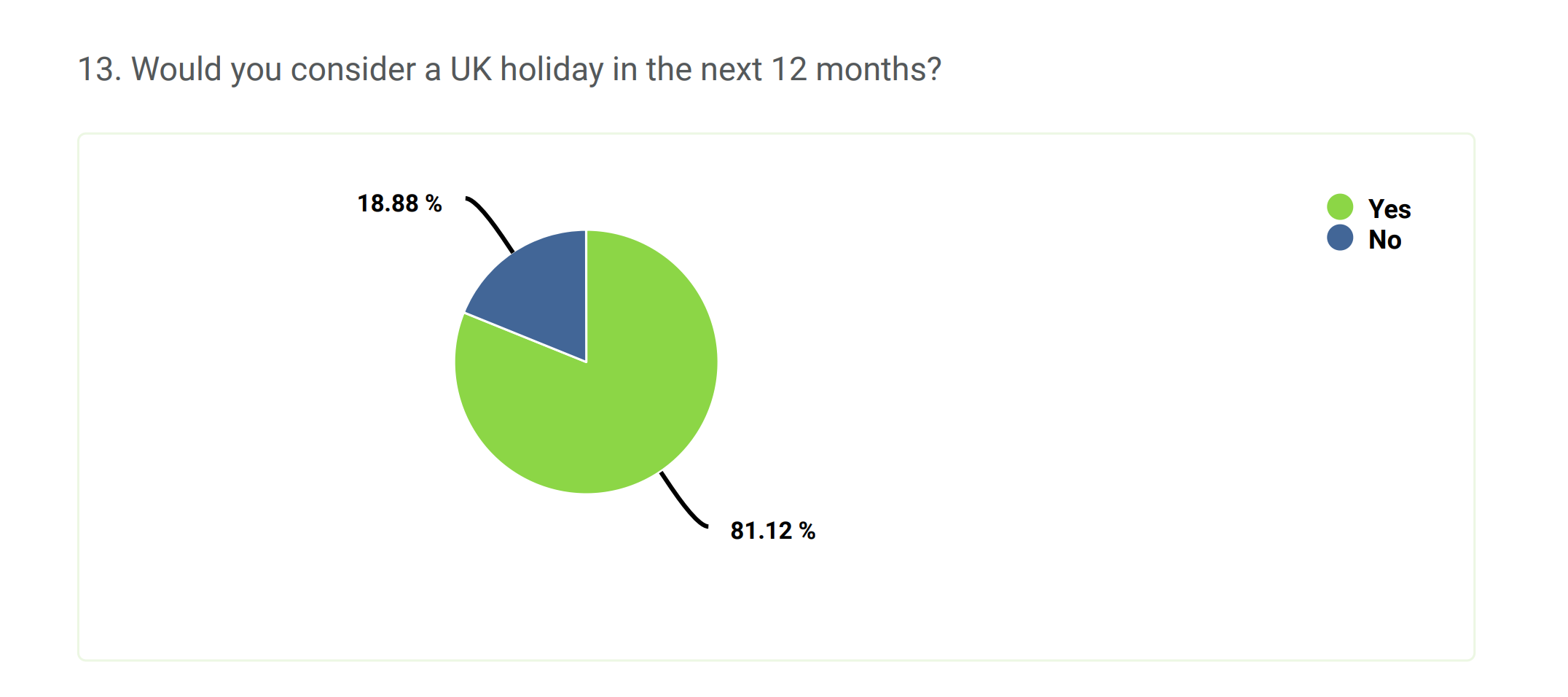 Would UK holidaymakers consider going on a cruise holiday?
Back in March when the COVID-19 disruption first came to the fore, cruise holidays were the first to be most heavily impacted, so we wanted to find out now, a few months on, how many of our users would be looking to book a trip to the seas sometime soon.
The response was resounding, with 75% of people in the survey stating they would consider a cruise when safe and able to do so.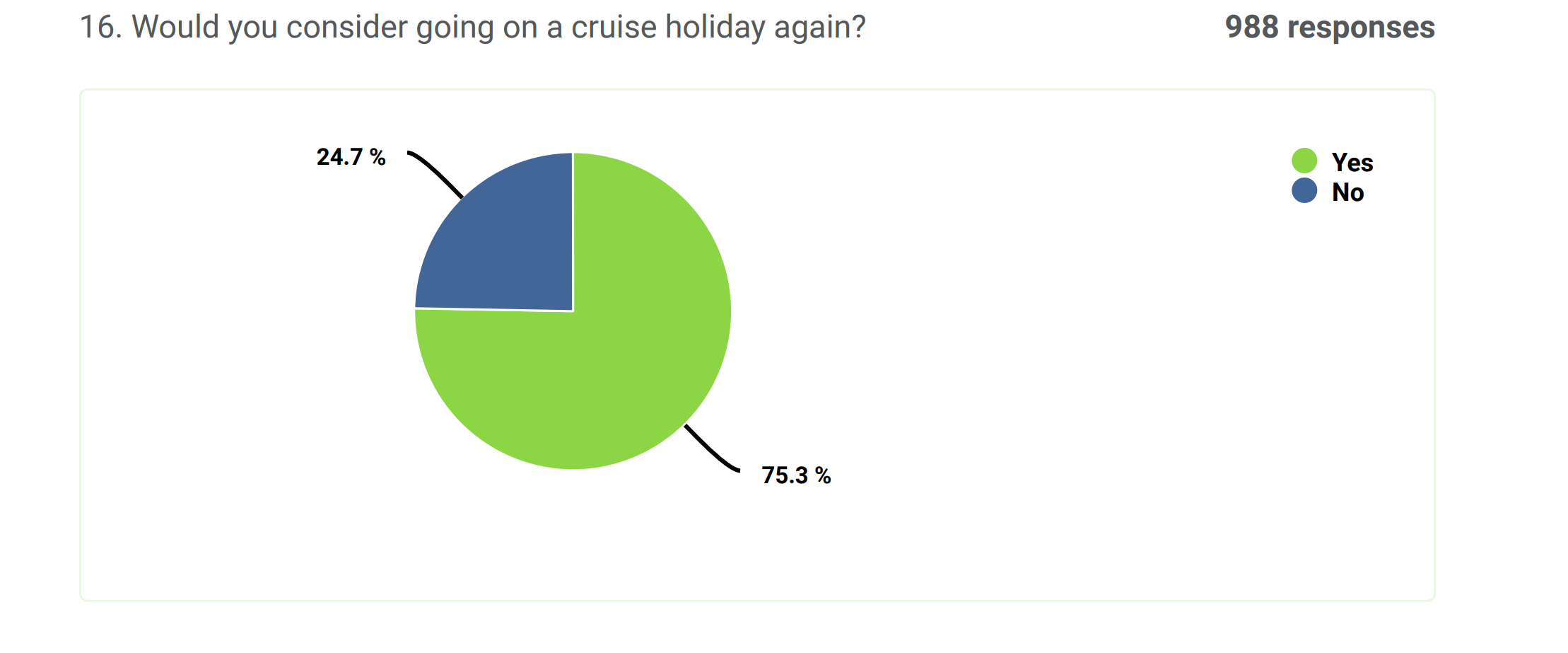 What is going to be the first destination you visit after COVID-19? What type of holiday interests you most? Perhaps short haul, maybe long haul, or could it be a UK or cruise break? Tweet @icelollyholiday and let us know!