Central Park is one of the most famous green spaces in the whole world. Situated in the centre of New York City, directly north of Manhattan and Midtown, Central Park breathes life into the concrete jungle of the Big Apple and offers peace and quiet for anyone looking to escape the busy streets. However, Central Park isn't just a big green field with a lake in the middle and a few cycling tracks around the edges. Here are 8 things you didn't know about Central Park.
It's an animal kingdom!
From the grey squirrels scurrying around under the trees to the horses leading carriage tours, Central Park isn't short of an animal or two. This place even has its own zoo with a sea lion pool in the centre! You'll get to see parrots, live turtles and pot-bellied pigs and although you may see more goats than gorillas, if you want to see some nature in New York, Central Park is the place to be.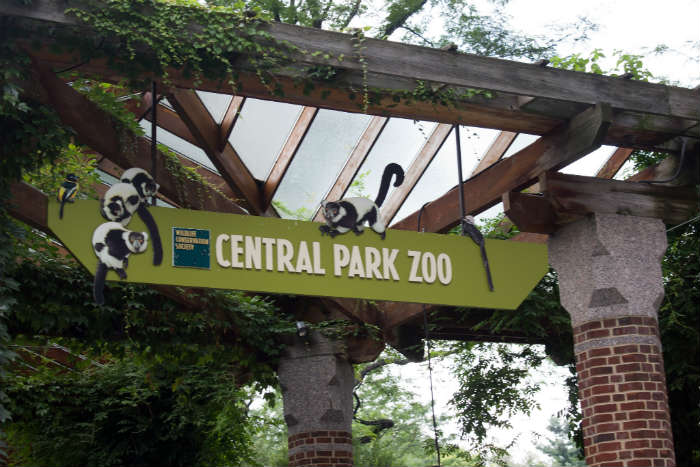 Image credit: vagueonthehow on Flickr
It looks beautiful in Summer.
The grass is green and lush, the trees and flowers are in full bloom and the branches of willow trees are gently brushing against the surface of the water. Add in the glorious warm sunshine and picnics in the open air and there's no doubt about it - Central Park is a beautiful place to be in the summer.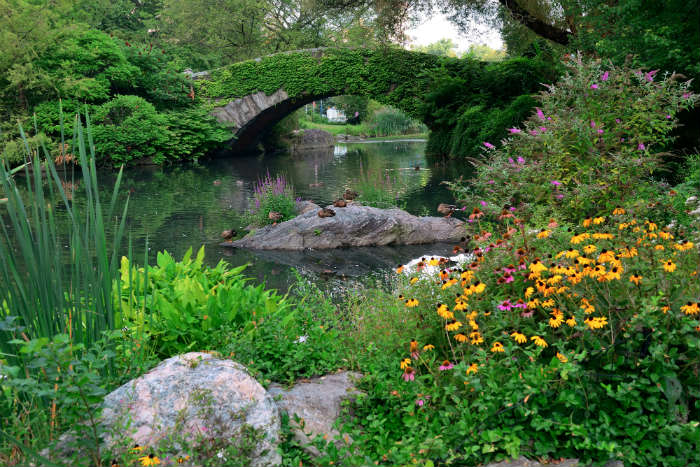 ...and it looks beautiful in Winter.
That doesn't mean Central Park doesn't look good in winter though. Sure, the leaves may have fallen off the trees but with a thin layer of snow covering the ground and the skyscrapers of New York surrounding you, Central Park in winter is a sight for sore eyes.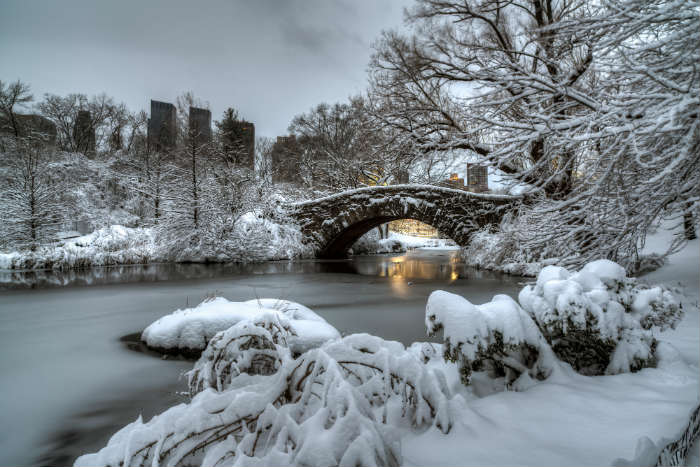 There are lots of hidden treasures.
There's not just one walking path around Central Park, there's several that all interlink, cross and connect with each other. It's hard to get lost here but it sure is fun trying. Take a wander around the Rambles near The Lake and you'll find all sorts of hidden treasures such as old wooden bridges, tall stone arches and boulders to clamber on.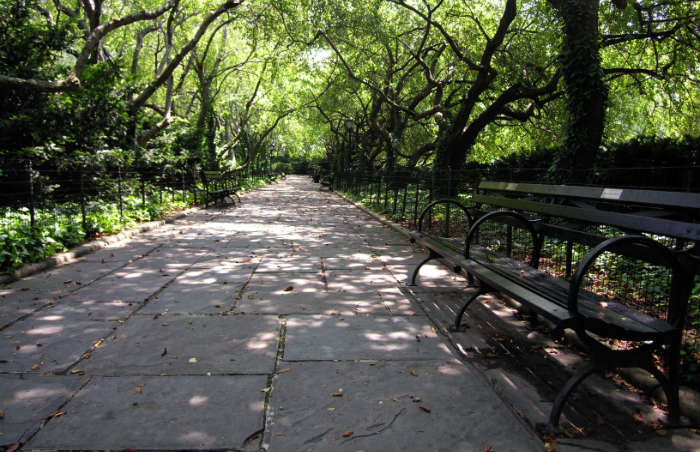 It's a city escape within the city.
New York is busy. It's busy and it's noisy. That's part of its charm. Head to 59th street and enter the South End of Central Park though and you'll soon feel like you're a world away from the hustle and bustle of the Big Apple. A few steps into the park and you'll soon feel a sense of tranquillity and peacefulness – very hippy like, we know – which will almost make you feel like New York has disappeared into thin air.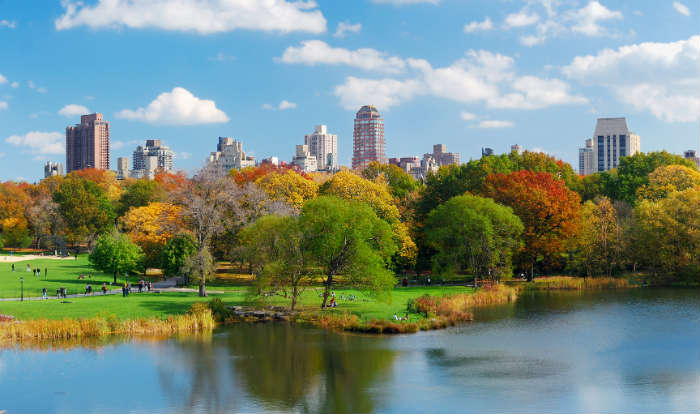 There are a lot of sculptures.
It's not just all green space and pretty walks in Central Park. Dotted around are many statues and sculptures depicting famous story characters and inspiring people and animals. See if you can spot the Alice in Wonderland statue around Mid-Park or the famous Alaskan dog, Balto near the South End.

Image credit: Jorg Hackemann / Shutterstock.com
A walk can be exhausting!
Walking through the park and taking in the sights can easily clock up the miles on your shoes. However, if you walk around the full perimeter of the park, you'll walk a whole 7 miles before reaching your starting point. Now that sounds like a good long hike but you'll definitely miss out the beautiful landscape of Central Park.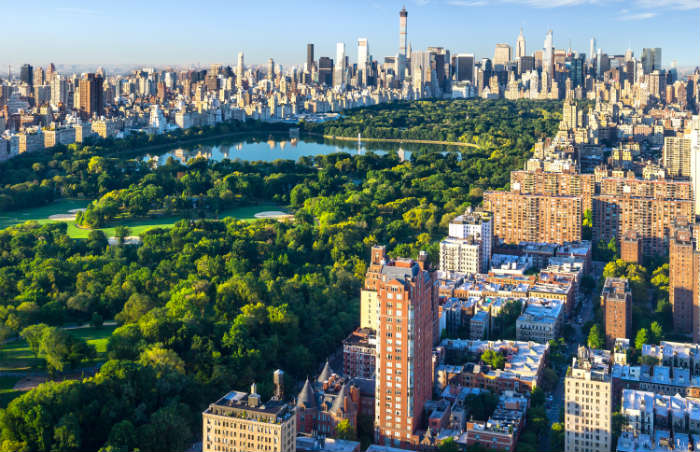 It's been the setting for many film locations.
Yes, this park has had a starring role or two in many TV shows and the locations are definitely worth checking out! From Gapstow Bridge in Home Alone to The Mall in Maid in Manhattan, there's many famous sights in this park that you may have had a glimpse of before. How many famous locations can you spot on your walk around?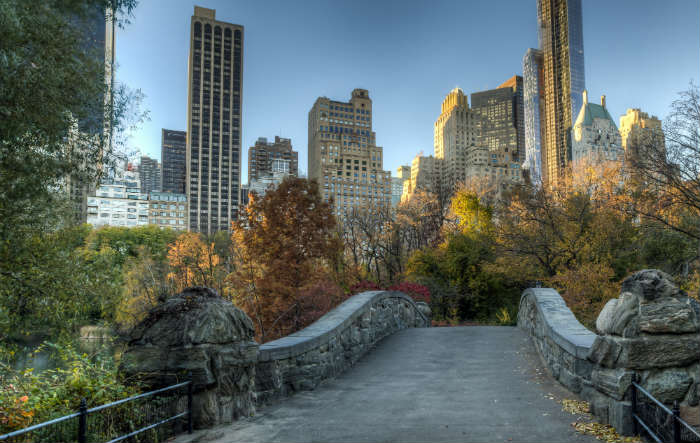 By Emma Hart - Spilling secrets at icelolly.com