Recent circumstances have made it difficult for wannabe travellers to jet away on holiday as frequently as they'd like. The easing of full lockdown across the UK however coincided with the reopening of borders across the globe and news of the government's list of exempt countries from the 14 day quarantine ruling.
Despite this, some people have still not been able to enjoy the much-needed break they deserve this year which has left Brits desperately trying to think of different ways to get their travel fix. Some have booked a UK staycation, others have used the opportunity to save for an even bigger getaway in 2021 whilst the rest have been flicking through photos from yesteryear and reminiscing about nostalgic holiday tales experienced in times gone by.
But we might have a different solution for anyone looking to get those holiday juices flowing once again, with this super-cool tool called WindowSwap!
What is WindowSwap?
WindowSwap gives people the chance to literally swap their view for somebody else's around the globe, quickly and easily. Is it raining where you are today? Dark and gloomy? Or even a little snowy? No problem! Simply check out WindowSwap to open a new window somewhere in the world at the click of a button.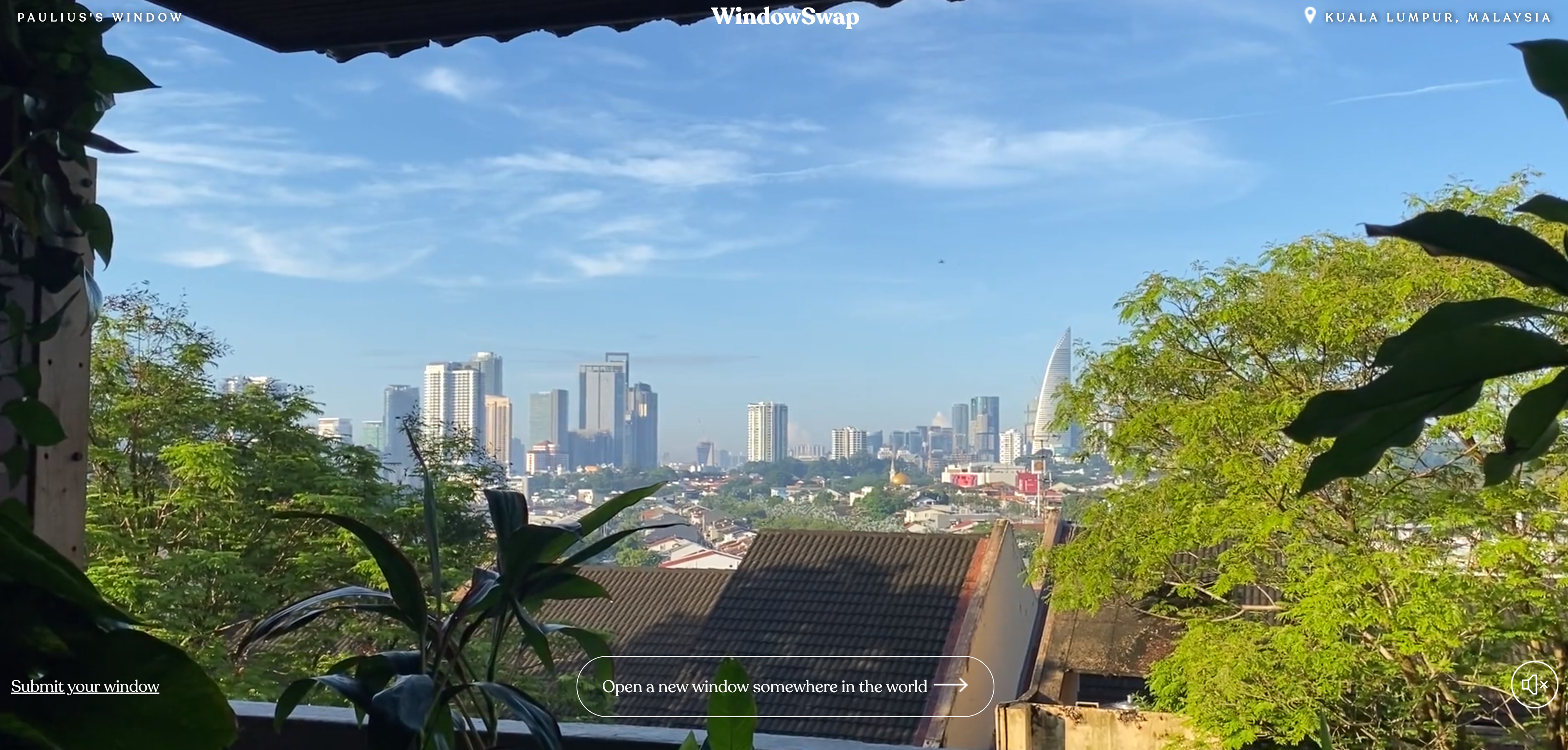 Can I choose which window I see?
Not exactly. When opening the tab you are shown a random window around the world, which could be in Bermuda, Colombia, Malaysia, Romania – basically anywhere. If you like what you see you can keep watching and enjoy the sound of the sea crashing against the waves or the vibrant streets of a bustling city.
If not, or if you just want to change things up, you can switch to another window in the click of a button.
Can I share my own window?
Sure! All you have to do is send a 10 minute, horizontal HD video of your window and frame to [email protected] with your first name and location for crediting purposes. Of course the videos are not broadcast live so they can be vetted beforehand to ensure nothing inappropriate or offensive occurs – which also means you can enjoy WindowSwap with your little ones safe in the knowledge that nothing shall we say 'adults only' will be shown.