Guest post, by 2018 'The Apprentice' winner Sian Gabbidon
With summer fast approaching, it's time to start thinking about what to wear for pool party season, which is obviously THE MOST important holiday outfit! Whether you're off to Marbs, Ibiza, Croatia or somewhere else a little more off the beaten track, it's vital to keep your swimwear options up to date with current trends in order to look and feel your best.
So, do you need a little help deciding what to wear this year? Here are my top swimwear style recommendations for your 2019 holiday…
1) Deep V-Neck One Piece
In my opinion the one piece is the LBD of the swimwear world, it's a classic and never goes out of fashion. One of my favourites is the The Alectro from my new Tropical Goddess collection, simple but sexy, its reversible style is paired with a deep v-neck, high-rise leg and belt to cinch in the waist, which means you can switch up the look and feel to suit different occasions.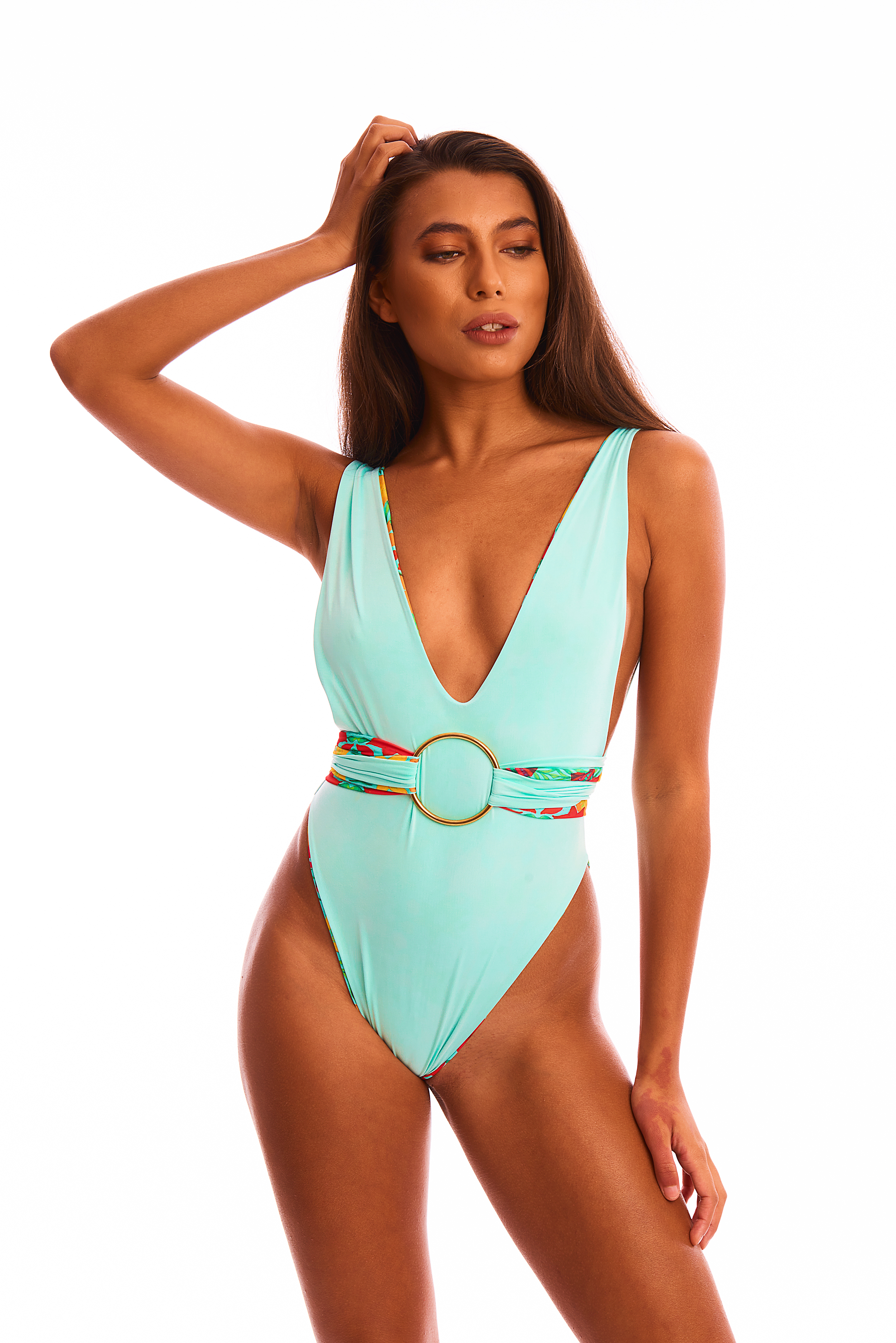 2) High Rise Bottoms
The 80s craze is back bigger than ever, and it's all about the high-rise bottoms. Bringing sass to any bikini combo, my fave from my new collection is The Aphrodite. The two piece comes with an exaggerated high leg bottom, wrap around top and gold ring - this one will definitely get you noticed by the poolside!
3) Floral Prints
Every holiday needs a little bit of colour – and there's no denying that an eye-catching print looks amazing with a tan. Florals bring character to any style for when you're looking to feel that little bit extra and the tropical print used on my new collection will bring a pop of colour to your suitcase.
It's bold, bright, striking – and hand-drawn by me so there's no danger of you having any awkward outfit clashes.
4) Reversible
If you watched The Apprentice, you'll know my love for reversible and multiway styles - not only does it offer longevity in your swimwear but also the chance to really make it your own. The Amphi encapsulates both of these qualities and can be worn in lots of different ways – so if you're heading to a day-to-night beach party or event this one's got you covered all day long!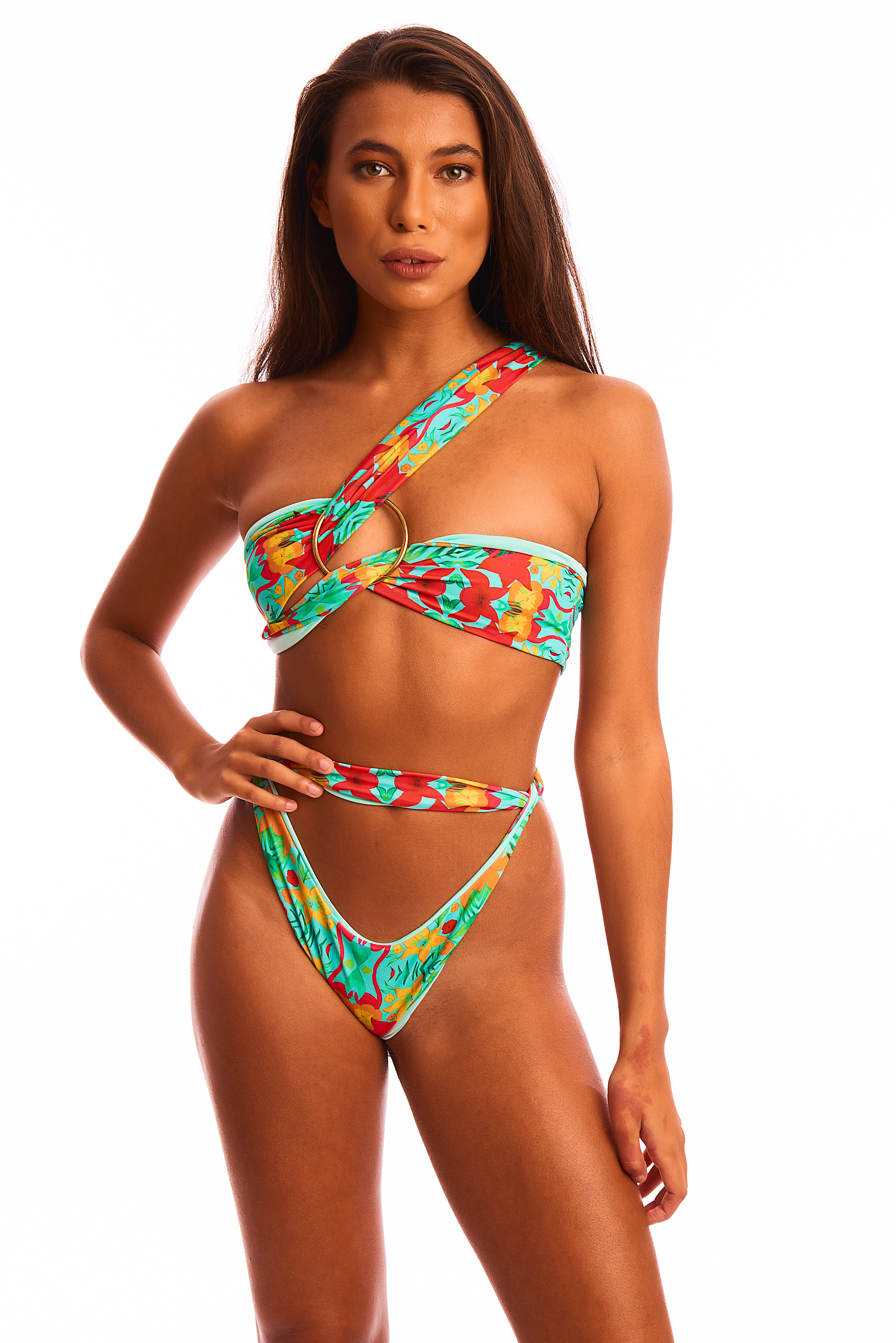 5) Double Slit Skirt
We all saw Kendall Jenner rocking that stunning double slit dress at Vanity Fair. Maybe she took some tips from my new range? Haha!
Our Selene skirt is a beauty and combines a side tie and double front slit with a luxurious satin chiffon finish and bold print. Perfect to wear over your swimwear whether you're heading to the beach or heading to the pool party.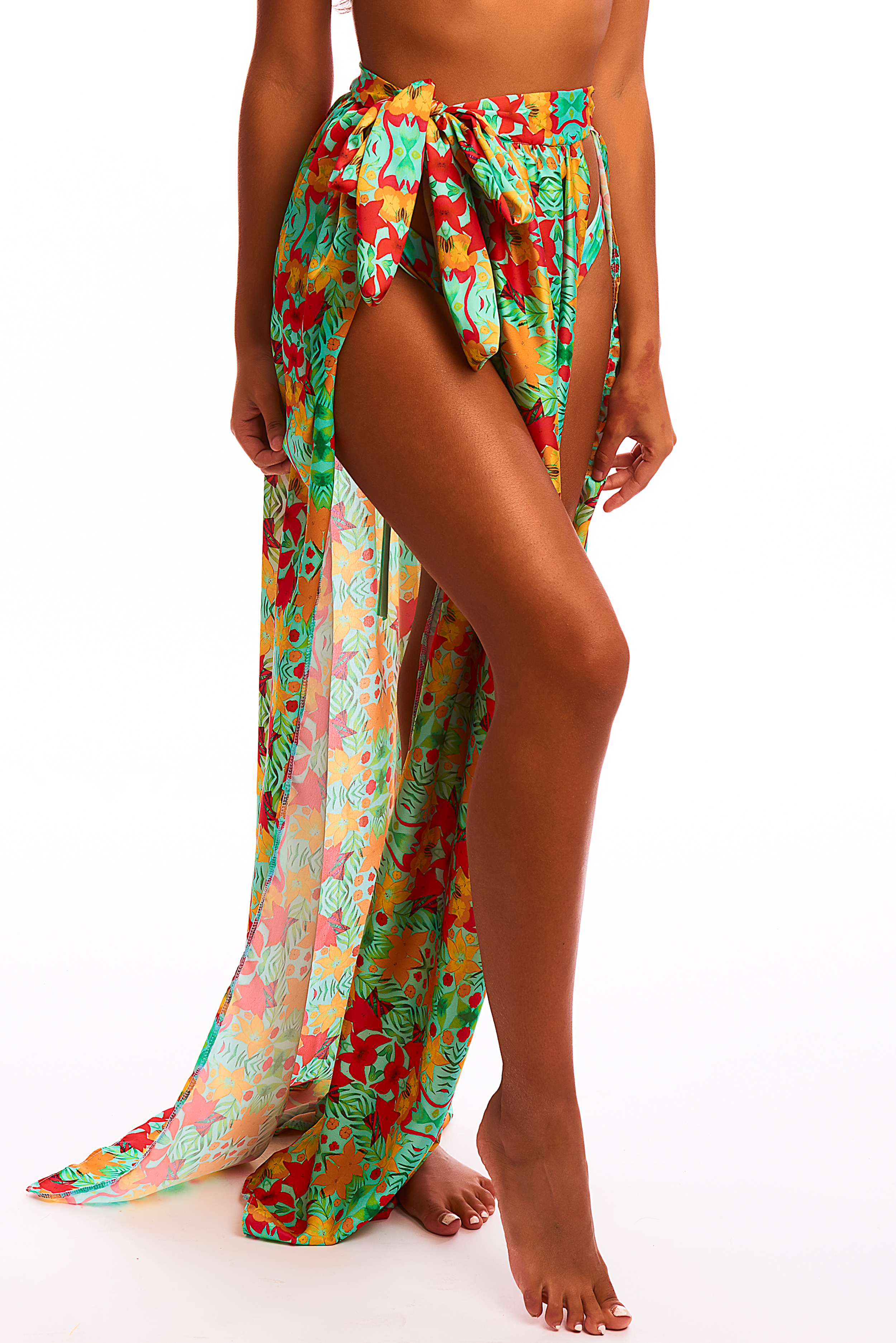 Check out Sian's swimwear range for essential styles ahead of your 2019 holiday!