Halloween is upon us once again and what better way to embrace the spooky season than by taking a virtual trip to the creepiest and most haunted places in the world?
From the cold depths of abandoned prisons to spine-chilling shadowy forests, these destinations all have their own horror story waiting to be told…
Would you dare face down ghosts and ghouls in these spooky locations?
1. Eastern State Penitentiary, Philadelphia, USA
Known for its infamous inmates such as Al Capone and bank robber Wilpe Sutton, and for the introduction of solitary confinement as a punishment for inmates, Eastern State Penitentiary in Philadelphia has its own share of paranormal activity. There have been many reports of ghostly activities since the 1940s, most notably of shadowy figures that disappear when approached, ghostly faces in cell block 4 and an eerie laugh emanating from cell block 12. Not to mention the hair-raising screams of prisoners that were driven insane…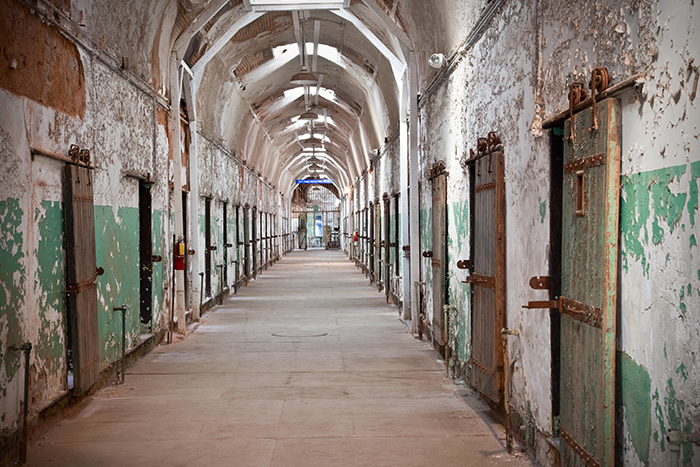 2. Delphine LaLaurie Mansion, New Orleans, USA
The famous mansion in the heart of Louisiana was the home of serial killer, Madame Delphine LaLaurie in the 1830s. Resurfacing recently as a character in the cult show, American Horror Story, LaLaurie's house is now a firm favourite for visiting fans wanting to uncover the gruewsome tales of the mansion's secret torture chamber. Ghostly appirations appearing at windows and haunting screams have been reported from the property, which are believed to be from the slaves who died at the hands of the former owner.
3. The Old Changi Hospital, Changi, Singapore
The Old Changi Hospital, turned prison and torture camp by the Japanese secret police during the second world war, is said to have kept its horrible history years after it was restored to its original purpose. Since closing its doors in 1997, it has become a haunted hotspot with reports of an old man wandering the corridors, women stalking the decaying rooms and bloodied Japanese soldiers within the building. There have also been numerous reports of loud crashes, children crying and unexplained screams; not somewhere you would want to visit alone!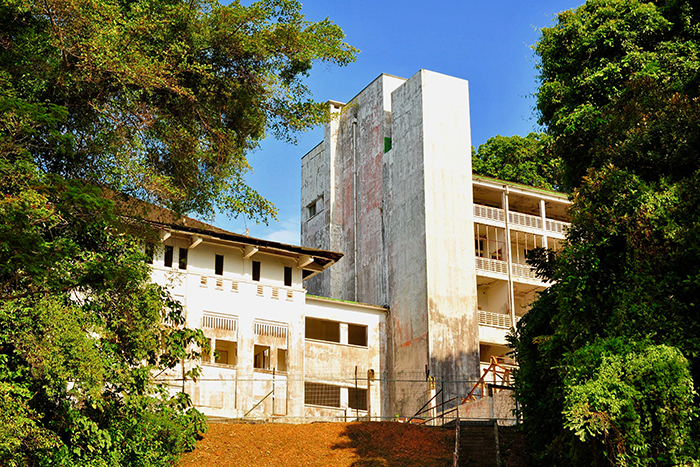 4. Hoia Baciu Forest, Romania
Forests are notoriously eerie places, but none more than Hoia Baciu Forest in Transylvania. Locals are said to call it the 'Bermuda Triangle of Romania' due to the unexplained disappearances and happenings. Lore has it that the forest is haunted by peasants that were murdered there centuries previously. It's known for numerous reports of paranormal activity such as UFO sightings, missing people and strange electrical occurrences. The forest itself is home to obscurely shaped trees and a barren central circle devoid of any plant life - creepy or what!
5. Corvin Castle, Transylvania, Romania
Corvin Castle has an exceptionally gory history. Vlad the Impaler, often dubbed the 'real-life Dracula', indulged his sadistic hobby here, impaling countless victims on the spikes surrounding the castle. It's said he continued his obsession even during his imprisonment after he fell from power, impaling rats he found in his castle cell! Now, visitors can roam the gothic fortress, listen to further chilling tales and see the bear pit in which prisoners were thrown to a grisly death.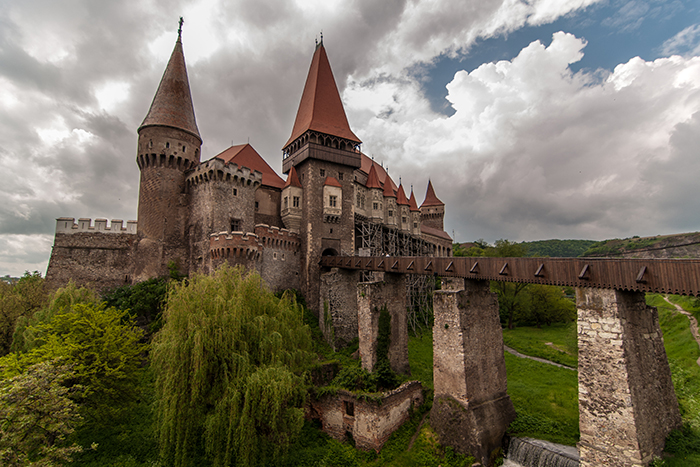 6. Poveglia, Venice, Italy
The island of Poveglia enjoys a spectacular location in the Venetian Lagoon, yet it has long been deserted and sold in May 2014 for just £400,000. Why? After being used as a quarantine island for victims of the plague in the late 1700s, it became a mental asylum in 1922, where it is said a doctor tortured and killed his patients before eventually ending his own life. Following his death, the facility closed and the island has remained abandoned since. It's no wonder the locals believe it's haunted!
7. Island of the Dolls, Mexico City, Mexico
An artificial island in Mexico City was transformed into the stuff of nightmares by its previous owner, Jupan Santana Barrera, who found a little girl drowned in the canal and hung her doll from a tree in memory. Feeling haunted by her death, he continued to search for dolls and doll parts and hang them around the island to appease her restless spirit. Barrera drowned in 2001 - in the same canal as the little girl. Tourists can now visit the terrifying woodland and see the creepy remains of decapitated dolls and mutilated toys.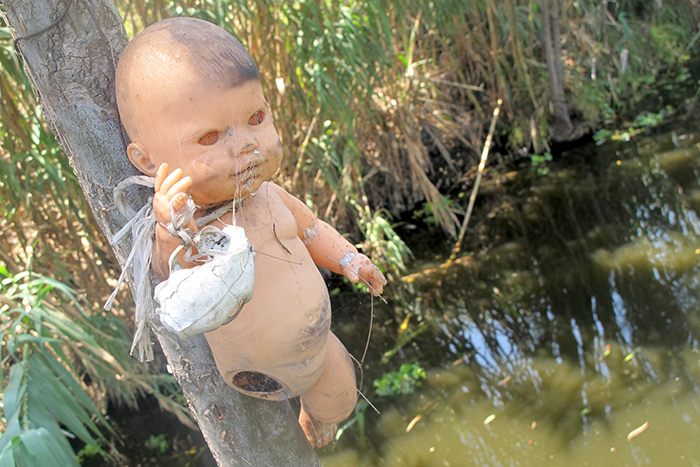 8. Tower of London, London, UK
The Tower has a long history of gruesome goings-on, having been used for centuries as a prison and torture chamber for traitors and out-of-favour nobility. Now a famous tourist attraction, you can tour the royal fortress and delve deeper into the merciless executions that took place within its walls. The most famous figures to haunt the tower are the ghosts of (headless) Anne Boleyn and Henry VI, who are said to wonder the hallways, and the two sons of Edward IV, rumoured to have been murdered here by their power-hungry uncle.
9. Alcatraz, San Francisco, USA
Alcatraz Island, often known as 'The Rock', was once the site of the Alcatraz Penitentiary, most famous for being the world's most secure prison and where Al Capone was incarcerated for more than four years. Fourteen escape attempts were made from Alcatraz, but none were successful, although the three prisoners involved in the most famous attempt were never caught, presumed to have drowned in the bay. To this day, the restless spirits of its notorious criminals are said to haunt the empty cells - visit the island if you dare!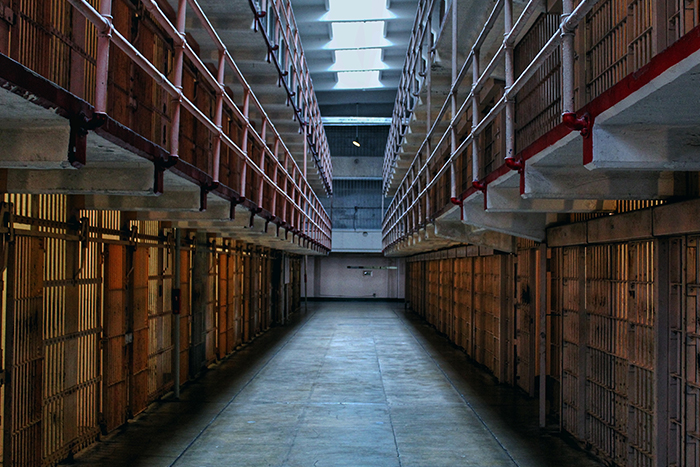 Which of these spooky locations are you brave enough to visit? Tweet us @icelollyholiday and let us know!