For some happy holidaymakers, the most important part of their summer holiday process, is holiday shopping. Flip flops, bikinis, shorts, and sunglasses are all sunshine essentials to help keep you cool, but looking hot at the same time! But what if (like me) your beach body is a little underprepared and you're feeling more beached whale than Becks or Beyoncé? Do you still have to bare all by the pool?
The White Isle is renowned for being chock-a-block with beautiful people, but don't feel intimidated, to inspire some body confidence and some super holiday ensembles, icelolly have done the hard work for you. Ladies and Gentlemen, I give you, the Ibiza fashion guide to 2014.
Ladies
Poolside
We've all said it: "My New Year's resolution is to go to the gym more before my holiday." But before you know it, June is here and you've only been twice. Don't panic! This year's summer fashion has been inadvertently designed around the gym-shy female form.
High-waistlines are back with a vengeance, transforming denim shorts, skater skirts and even bikinis into figure-flattering (and tummy-tucking!) summer wardrobe necessities. Release your inner siren and sizzle by the pool in a high-waisted two-piece, teamed with a floppy sunhat and oversized sunglasses. Marilyn Mon-who?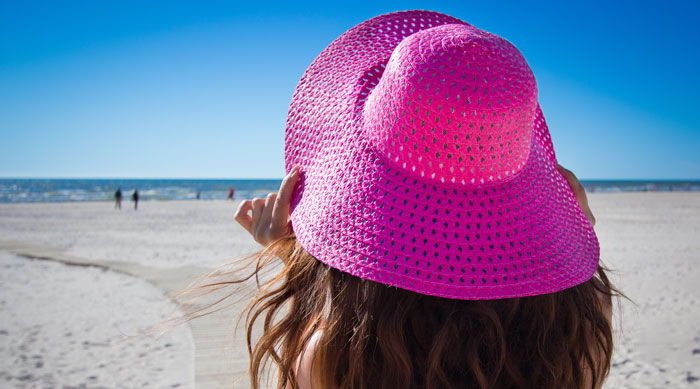 Bar Hopping
Last summer, dazzling Aztec prints stole centre-stage in the style stakes, appearing in every form from crop tops to maxi dresses. This year, it is all about going for bold! Striking neon, country garden lace, girly gingham and rock 'n' roll metallic prints are rife among the rails of high-street heroes Topshop and H&M, so there is something to suit every taste.
Channel your personality and have fun with clashing prints, or coordinate matching print bandeaus and skorts (that's skirt/shorts!) Also, don't be afraid to 'bling up' a bit. When in Ibiza, do as the hippies do and layer up as many eye catching bracelets and bangles as you can physically wear. Whoever said that less is more?!
When on holiday, the last thing you want to be doing is tottering around in cripplingly high heels. When in hotter climates, flat sandals rule! Gladiator sandals in particular are making a huge comeback this season. However, if you are vertically challenged and require a bit of a boost, opt for wedges instead of stilettos, they're much more practical and you're less likely to fall off them come cocktail hour!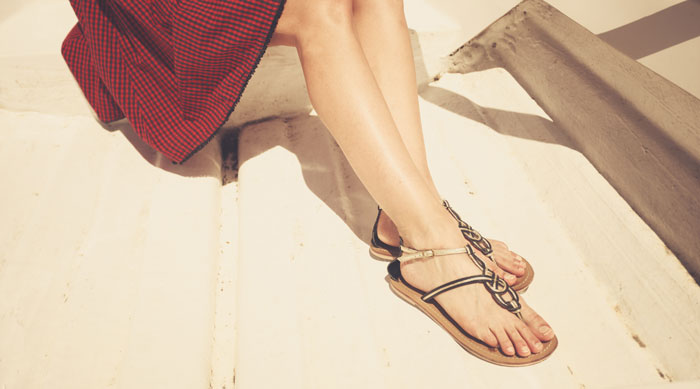 Gentlemen
Poolside
Shorts, shorts, shorts! Board shorts in every colour, length and floral pattern are A-OK in the gentlemen's fashion bible; budgie smugglers on the other hand, are not, and never will be… Unless you're Daniel Craig. Tempting as it may be to strut your stuff by the pool in your Borat-esque mankini to show off to your mates, try to refrain if possible. They're not attractive.
If in the event of your brain melting, and you somehow manage to mistake your after sun for sun screen and wind up burnt on day one, you're probably going to want to cover up those red bits. The ever faithful shorts and tank top combo is all well and good, but why not throw on a lightweight denim shirt, some funky shades or a snapback too? Taking you from lobster to hipster in no time!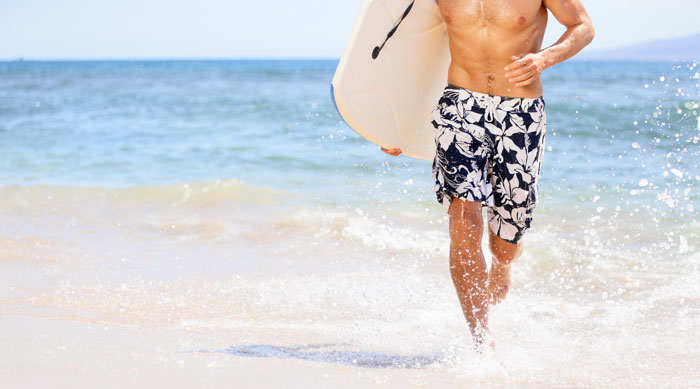 Bar Hopping
We might assume that the gents have things a little easier than the ladies when it comes to fashion, but this is not necessarily true. With more options for men than ever on the high street, this year is all about layers, colour and tailoring. Old-school prints and fabrics have been creatively reinvented to add some pizzazz to your summer wardrobe.
A plain white tee will be your best friend this summer, with a variety of cuts and necklines, it can be re-worked time and time again underneath denim or chequered shirts, or even a lightweight blazer. This being said, don't be afraid to experiment with colour! Design company Hype for Topman have put their money on tropical print tees being the item to stock up on this summer. Paired with some denim knee-length shorts or some cool chinos, you'll be hot to trot on the Ibiza club scene.
As for your shoes boys… yes it's tempting to wear your flip flops from morning 'til night until they fall apart, but the chances are, you're only going to have cheap beer spilt on your toes. Why not try some classic leather sandals (NEVER to be worn with socks) or some colourful low-rise sneaks? Stylish and practical, you can't go wrong!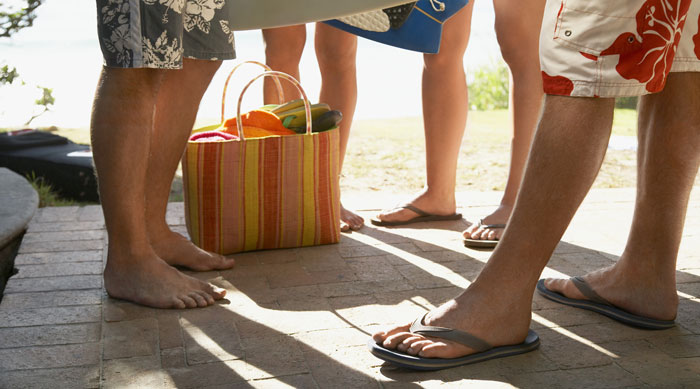 Check out some of our amazing Ibiza holiday deals here.
By Leanne Tonks - Marketing Intern and resident Gok Wan at icelolly.com