Breaks in the UK have become more and more popular over recent times as holidaymakers look to enjoy trips closer to home in the many beautiful areas of Britain.
This can include traditional hotel visits, camping weekends, cottage stays and the like, but the UK travel market has developed over the years to offer travellers a number of quirkier options that you simply need to add to your staycation list.
We've picked out 10 of the most weirdly wonderful types of accommodation that you should consider ahead of your next break on these shores.
1) Fenton Tower, North Berwick
Aptly described as 'your very own 5 star Scottish castle', this highly impressive restored private home boasts panoramic views of the beautiful scenery that surrounds it. Available to book for up to 13 guests, it's perfect for those looking to enjoy a range of country, sporting and recreational activities during their stay – whether that be with the extended family or a group of friends.
The price point is slightly on the high side, however we're sure you'll agree it's worth every penny!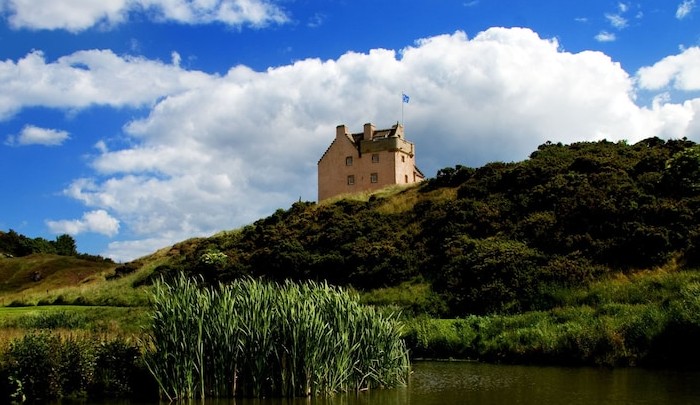 2) Dream Catcher, Poole
A great choice for all water lovers, this two bedroom boat sleeps four people and offers a unique opportunity to holiday in Poole Quay Boat Haven with magnificent harbour views. Finished to the highest standard, it's cosy, comfortable and comes with everything you'd require for a secluded self catering stay, including a range of kitchen facilities, plush living room area and en-suite bedrooms.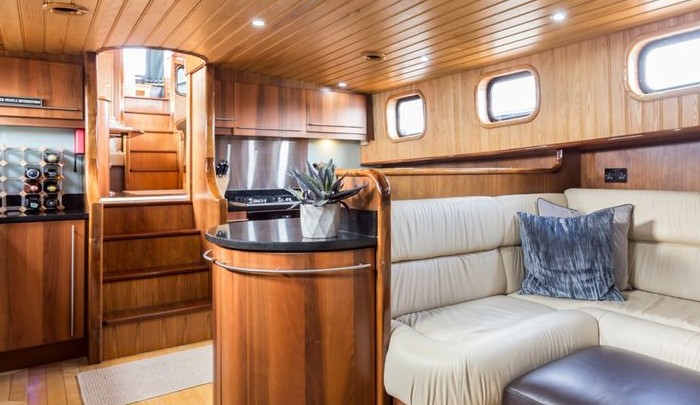 3) The Piggery, Suffolk
Farm enthusiasts will love this one bedroomed barn accommodation that combines the feel of a 16th century farmhouse with all the convenience expected of modern day living. There's a spa and rural hydrotherapy facilities as well as an outdoor hot tub and gym, with each barn containing luxurious sleeping quarters, high pressure walk-in showers, Smart TVs and skylights directly above the beds.
4) Skye Garden Pod, Isle of Skye
This quirky wooden pod can host two people and comes with a vastly equipped kitchen, living area with free WiFi and a TV as well as en-suite shower facilities. Situated half a mile from the centre of the Isle of Skye, it's the ideal location for those looking to book a base ahead of ventures out towards the beautiful local area.
5) Chalet, Snowdonia
Cosy Swiss-style chalet stays don't get much more picturesque than this! Located in Aberdovey, Snowdonia, and complete with stunning sea views, this accommodation sleeps up to 6 people and offers excellent facilities for all types of guest, particularly families.
A Norwegian pine bungalow finished to an exceptionally high standard, it's warm and cosy on wet and windy days and comes with an attractive living and dining room area, practical kitchen facilities, three bedrooms and a bathroom for a UK break you're certain to enjoy.
6) Fort Augustus, Loch Ness
Wow! That's the only word appropriate to describe this luxurious self catering apartment in the grounds of a monastery on Loch Ness. Suitable for up to four people, it's conveniently located near the spa and swimming pool and complete with an abundance of original features that boasts style with elegance in equal measure.
Local activities include nearby fishing, golfing, horse riding, skiing and water sports as well as a range of communal facilities to enjoy whilst visiting this superb UK staycation spot.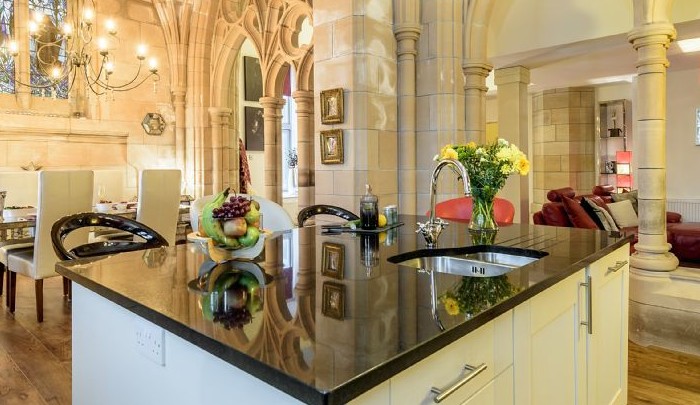 7) Sudeley Castle, Cotswolds
Very competitively priced for an accommodation type of this kind, you can also get free entry to Sudeley Castle during trips to this dog friendly break at Castle Gatehouse. The former gatekeeper's house signals the entrance to the castle grounds and has been superbly restored and converted into a stunning stay in a unique setting.
With two en-suite bedrooms, a beautifully furnished living area and two symmetrical gardens with a wooden table and chairs, you can relax in style at this classy castle staycation spot.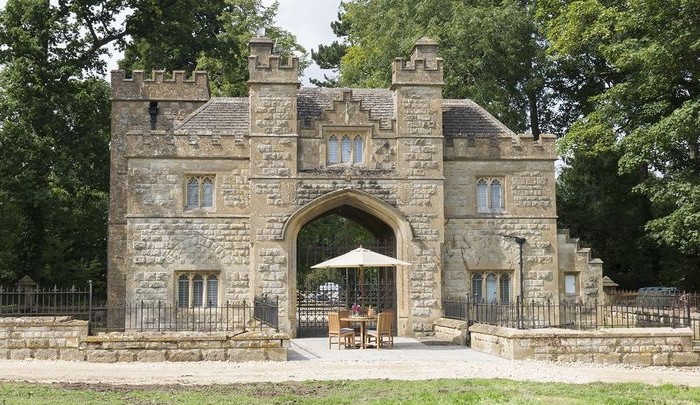 8) The Shepherd's Hut, Cumbria
This cute and quirky secluded accommodation is perfect for those looking to get away for some peace and quiet in a calm setting away from the hustle and bustle of daily life. Situated just 100m from Loch Garry, the outside decking hosts a gas BBQ, bar table and chairs and fleecy blankets for when the temperature drops.
Inside, there's every kind of facility you'd need for a relaxing self catered break, whilst a wander around the woodlands is a must as well as a walk to the fire pit for keeping warm and toasting marshmallows by the loch.
9) Farmhouse, Biggar
This secluded 5* farmhouse in Scotland just screams luxury! With five bedrooms and stunning mountain views, it can be booked for up to 10 people to enjoy and is located within 350 acres of Scottish Christmas trees and glorious scenery.
You'll have privacy aplenty, and so plenty of opportunity to enjoy the patio area, firepit and wood-fired hot tub in peace. This makes it ideal in the current times as the property is miles away from any other so you won't have to worry about socially distancing from others nearby, and it means you can make as much noise as you like without annoying the neighbours!
10) Scandinavian Lodge, Winchester
We're rounding things off with a look at this super 5 star award winning Scandinavian Lodge which can be booked with confidence as a full refund or the option to move your break dates will be possible with no amendment fee should the government's advice on overnight travel change before your stay.
The vaulted ceilings and exposed wood provide a cosy setting amidst the tranquillity of its geographical location, with your own private balcony providing views of the beautiful ancient woodland. A number of local attractions can be accessed within 30 minutes so you certainly won't struggle for things to do during your trip to this stunning cabin accommodation.
Where would you most like to go on your next UK holiday?