Hate overpriced miniature toiletries? Is the tiny plastic bag not big enough to cram all your stuff into? Does something always seem to escape and get lost at the bottom of your bag?
Well, there's some good news on the way: the 100ml rule for carrying liquids in your hand luggage is set to be axed for UK airports by 2024!
A report by The Times has revealed that new airport scanners - which are currently being trialled in Heathrow and Gatwick - will be the key to fewer restrictions and will result in quicker airport queues.
Here's what you need to know about the upcoming change.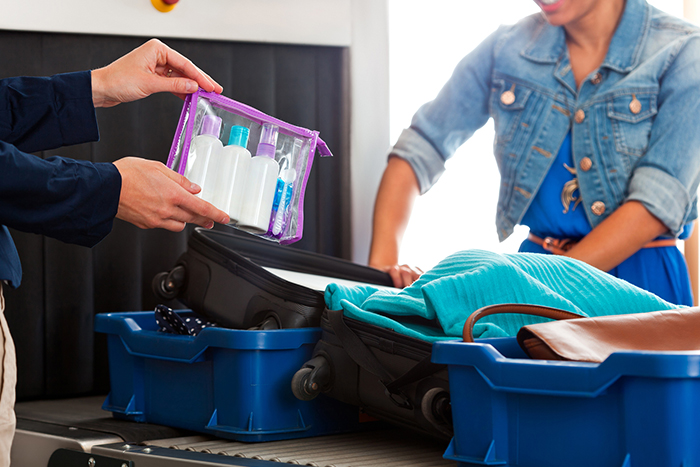 What is the 100ml rule?
The current hand luggage rule - which was introduced in 2006 as an anti-terrorism measure - requires liquids to be limited to 100ml quantities when travelling through UK airports. Passengers can carry up to ten items and all must be contained in a clear plastic bag measuring no more than 20cm by 20cm.
As it stands, liquids need to be separated from your baggage when going through airport security scanners - just as you are required to remove large electronics such as cameras and laptops.
The rule has meant travelling abroad with hand luggage only requires ruthless packing, buying overpriced minis or decanting toiletries into smaller bottles. Even more frustrating, pastes, gels and balms, such as lipstick, count as liquids, too. And that's not to mention the dreaded post-security splurge on another bottle of water!
What will change?
According to The Times, new scanning technology at airport security will bring an end to the 100ml rule, allowing liquids of any size to be carried in hand luggage. It means you'll be able to pack full-sized toiletries and drinks in your carry-on baggage, without limitations on quantity either.
Plus, your liquid items will not be required to be contained within a plastic bag, nor need to be removed from your luggage prior to security screening.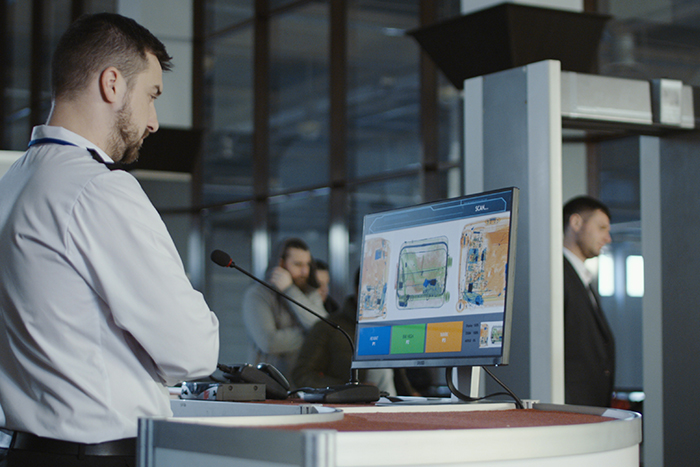 How will it work?
Advanced CT security scanners are set to replace older machines that take 2D scans of luggage. The Times explains that the technology produces "a high-resolution 3D scan of passengers' bags, allowing operators to inspect a bag from every angle."
This 3D equipment means liquids could be checked accurately from within your baggage - it's already being trialled at Heathrow and Gatwick airports.
What are the benefits?
The biggest benefit? Dramatically reduced airport queuing times. According to The Times, passengers "failing to remove items from their bags or travelling with large bottles of liquids and creams is the biggest cause of delays at airport security" as this often results in a manual baggage check.
Without the need to remove liquid items from your bag, the advanced scanners should help save time and hassle when passing through airport security. So much so that Shannon Airport in Ireland, which has already scrapped the 100ml rule and has been testing the equipment this year, noted the move has "halved the time our passengers spend going through security screening".
Ditching the plastic bag requirement is also a major move towards reducing the use of plastic in airports.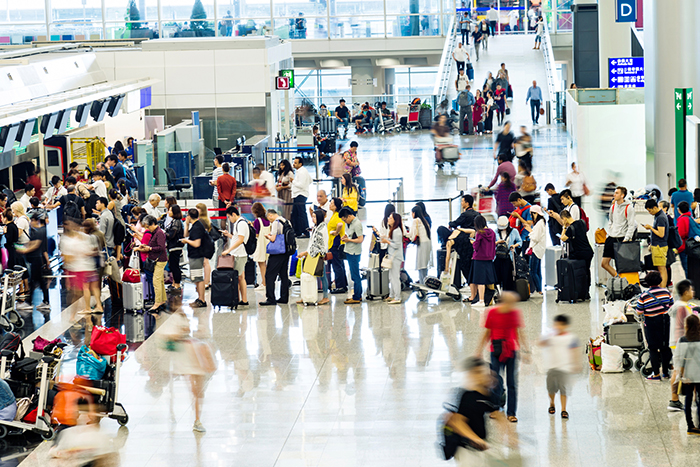 When will it start?
The 3D scanners are set to be rolled out within the next two years. The Department for Transport (DfT) said that it has "told the UK's major airports that older screening technology must be replaced in full by the summer of 2024."
Until then, it is important to remember that the 100ml rule is still a requirement of UK airports and that there could be differing information regarding liquid rules in the lead-up to 2024.
Going forward, an aviation source for The Times explained that "as the scanners become more commonplace it will be the case that in some lanes passengers are told not to take stuff out their bags while in other lanes they will still need to".
"The 100ml rule will stay in place until the rollout of the new technology is complete and is a decision for the DfT."
More information and a formal announcement on the policy is expected prior Christmas. Hopefully, hand luggage rationing will soon be a stress of the past and we can finally say goodbye to mini toothpaste!
Got a hand luggage hack we need to know about? Let us know packing tips and tricks by tweeting @icelollyholiday!