It's no secret that exotic getaways are one of the most popular vacation choices, with 57% of global travellers taking exotic beach retreats at least once in their life.
This could have something to do with the year-round sunshine or sandy beaches, but there is something undeniably magical about visiting somewhere that screams luxury. With more and more hotspots being discovered each year, people now have some incredible destinations to tick off their bucket lists.
But just why should you travel to an exotic destination? And what can you do to make the most of it? If you weren't already convinced, here's exactly why you should take the plunge.
Incredible Weather
The first thing people think of when it comes to travel is the midday sun and balmy evening air, something which exotic destinations offer in abundance. Popular hubs include timeless classics like the Caribbean and Thailand, as well as new kids on the block like Bali.
Due to their location on or near the equator, these destinations promise a tropical climate. Though this means rain during some seasons, there are sunny windows during peak season. Peak season is when you can generally expect the hottest days and driest conditions.
During this time, tourist crowds can almost double, and resort and flight prices soar. It may also be too hot for your taste, but don't avoid this time of year completely. With more activities and flights, there's much more to fill your days with.
If you've prefer cooler weather, slashed prices, and smaller crowds, shoulder season may be the best time for you. The most appealing thing about shoulder season is that it is very rare for rain to make an occurrence. Even then, afternoon showers make for a refreshing sea breeze.
If peak season sits around the November-February mark in most tropical destinations, October and March are prime shoulder season months. Bear in mind that this can differ depending on which destination you visit, so use some handy online tools to inform your decision.
No matter when you visit, keep your skin protected from the strong UV rays. Alongside some sunscreen, pack light clothes and sunglasses for a cool and comfortable trip, and re-apply your sunscreen every few hours. Taking a reusable water bottle also makes it easier to hydrate throughout the day.
Beautiful Scenery
Exotic destinations don't just boast beautiful weather. With the majority of these hotspots being home to pristine beaches and rich cultures, stunning scenery is another highlight you can expect to see.
In places like the Bahamas and St. Lucia, it's the turquoise seas and untouched beaches that tempt people from all over the world. Their place on postcards is well-earned, but you can see these features better when you aren't relaxing on the beach. Snorkeling, boating, and swimming give you a glimpse into the underwater world, where you may catch sight of coral reefs and rare fish.
It isn't just beaches that make up the natural landscape of these destinations. Many tropical settings also encompass vast rainforests and mountains. This presents a whole new world of possibilities. For example, the mountain city of Chiang Mai, Thailand offers the chance to see elephants at ethical sanctuaries in the mountains. Those like Costa Rica offer rainforest treks and zip-lining adventures, where you can get an up close and personal with the local wildlife.
Though you can go out of your way to plan these activities, many resorts can help you organize them for a hassle-free adventure. Whether this means sipping on cocktails and taking in the sea views, having spa days on the beach, or pulling on your boots to go trekking, an all-inclusive resort can help you tailor the perfect trip. Just remember to take your waterproof camera along for the ride.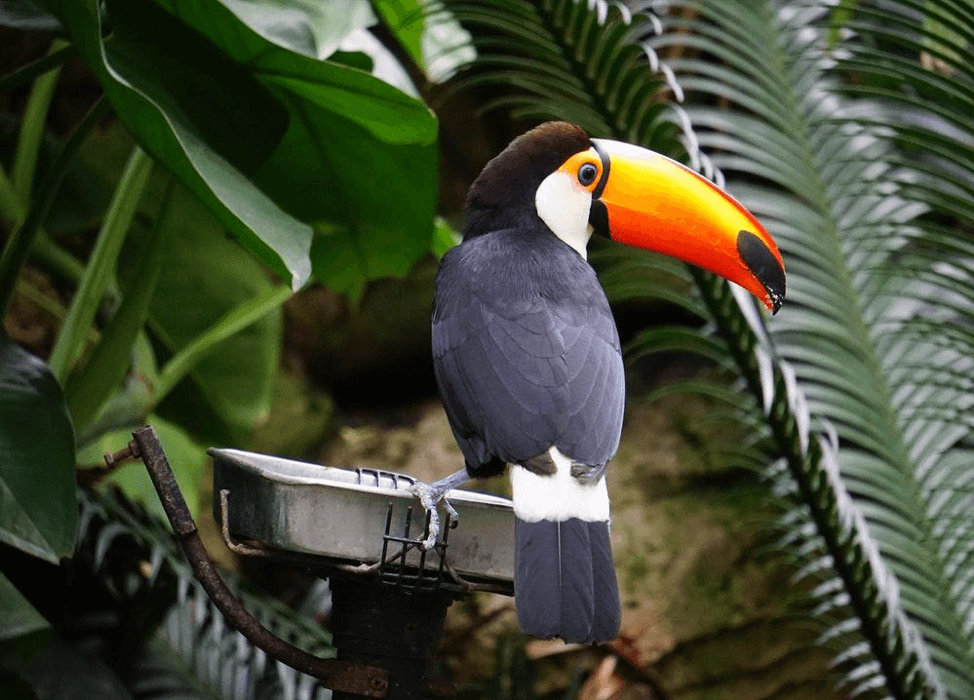 Boost Your Health
There's far more to travelling than making memories. In fact, recent studies have shown that visiting somewhere new can boost your mental and physical health. Not only do vacations lower stress and improve your mood, your skin health and blood pressure can also enjoy the benefits- even if you're just lounging on the beach.
The catch is that you can only enjoy these health benefits if you stick to some golden rules. Though small and simple, they can ensure your exotic getaway doesn't turn into a disaster. If you're likely to be spending a lot of time in the sun, you should remember to always have a sunscreen on hand.
Tanning is great, but it is also a sign of sun damage. Spending all day, every day out in the sun can increase your risk of skin cancer, even if you tan easily. Don't rush the tanning process for the sake of your skin health. Instead, stick to high sunscreen safety factors and build your tan up gradually over your vacation. way, you'll come away with a spot-free complexion and healthy glow.
When it comes to your mental health, just spending a few hours out in the sun can increase the amount of Vitamin D your body gets. This acts as a natural mood-booster. You should also get your endorphins flowing by exploring the natural world of your destination. Spending time in the great outdoors does wonders for your wellbeing- and not just mentally.
These rules enable you to make the most of your trip, but ultimately, make sure you spend your vacation doing what you love.