With the summer school holiday break fast approaching, it's time to plan the perfect trip for all the family. However, this is no easy task as in many cases you can struggle to find the ideal place to keep every member smiling. Whether they're water babies, explorers or teenagers glued to their phone, we have a family holiday that will fit the bill.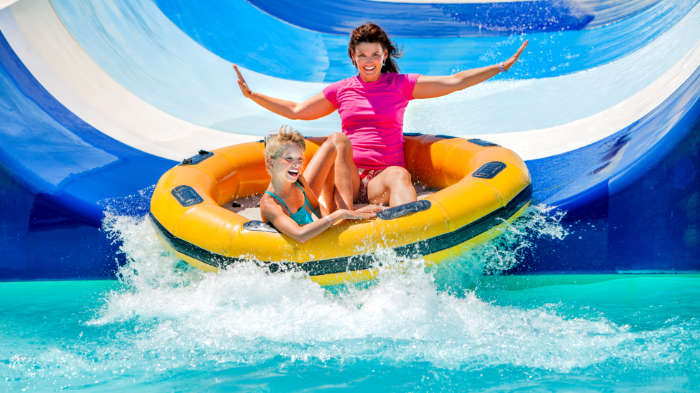 Where Are The Best Waterparks For Families?
Europe has some great family-friendly waterparks to keep the kids occupied for hours at a time – and the adults too, who doesn't love a water slide after all?
Cyprus has two of Europe's most loved waterparks to keep the kids entertained on your family break. Watermania in Limmasol boasts 100,000 square metres of slides, rides and stomach flipping fun - the park has even won awards. Waterworld in Ayia Napa is a little smaller than Watermania but there's still plenty of family fun to be had in the wave pool or on the Greek-themed slides and rides.
If traditional parks aren't your thing and you prefer water activities to be more adventurous, much like Total Wipeout, then take a trip to Bordeaux in France. Aquapark is a lake just outside of Bordeaux that's packed full of assault course style water activities for all the family – think giant inflatable obstacles, catapults and zorbing.
If you like to mix your waterparks with a bit more of an educational vibe then Slide and Splash near the Algarve in Portugal is the perfect mix of fun and facts. Not only does the park span 16,000 acres packed full of slides, it's also host to falconry, reptile and parrot shows to keep the kids entertained whilst also learning about the animals.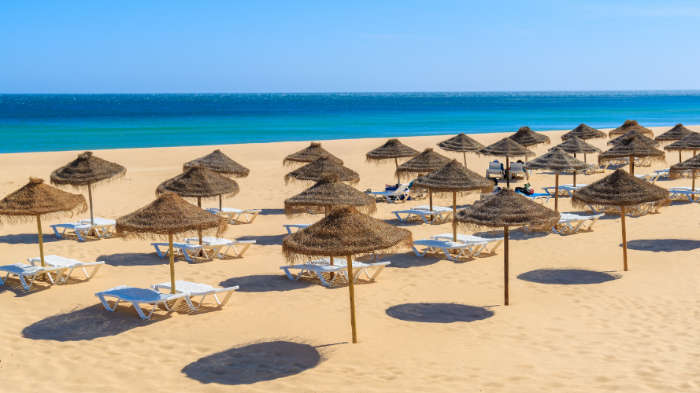 Which Holiday Destination Has The Best Beach?
Who doesn't love a day at the beach whilst on holiday? It's great fun to build sandcastles, paddle in the water and have a picnic lunch. When it comes to picking a beach that's perfect for the kids you may want to avoid pebble beaches – they don't make great sandcastles. Salema beach in the Algarve is one of the best coastlines for kids in Europe as the waters are calm with little wave activity, and packed full of beautiful golden sand.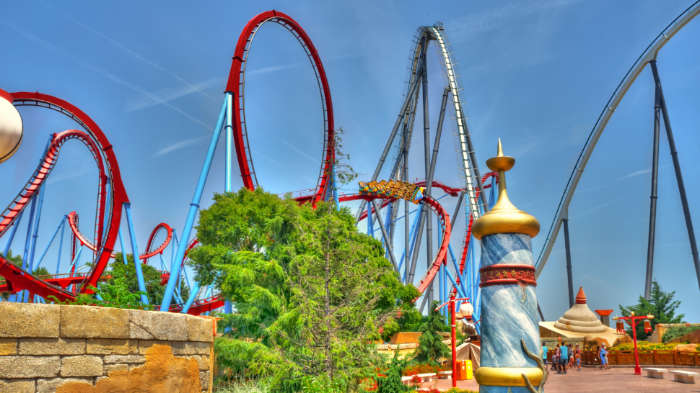 Which Holiday Destinations Have The Best Theme Parks?
It goes without saying that Disneyland Paris is probably one of Europe's most popular theme parks, however during the school holidays prices can rocket, so exploring other parks in Europe can work out more cost effective.
Portaventura in Salou is Spain's most popular theme park with both locals and tourists alike. There are rollercoasters to keep the teenagers amused and more gentle rides for younger children; plus there are aquatic shows, firework displays and acrobatics for the whole family to enjoy
If you're looking for a theme park that is catered more towards younger children than teenagers, look no further than Efteling in the Netherlands. With a more traditional fairy tale theme than most theme parks, Efteling has a finishing touch that you just can't find at any other European theme park.
What is your ideal family holiday?