Tenerife is a hugely popular destination for year-round sunshine. With temperatures rarely dropping below 20 degrees celcius, this Canary Island is great for families looking for some warm weather. But, if you are going with your family, which is the best resort for you to stay in? There's a lot to choose from so we've narrowed down some of the most accessible and popular family resorts for your next holiday.
Los Gigantes
If you're a family that wants a lively holiday with a backdrop of dramatic mountains and black sand beaches then Los Gigantes is the resort for you. With opportunities for dolphin spotting just off the coast or the chance to get out on the water and go jetskiing, water skiing or paragliding, this place will keep the most active family occupied for a week in Tenerife.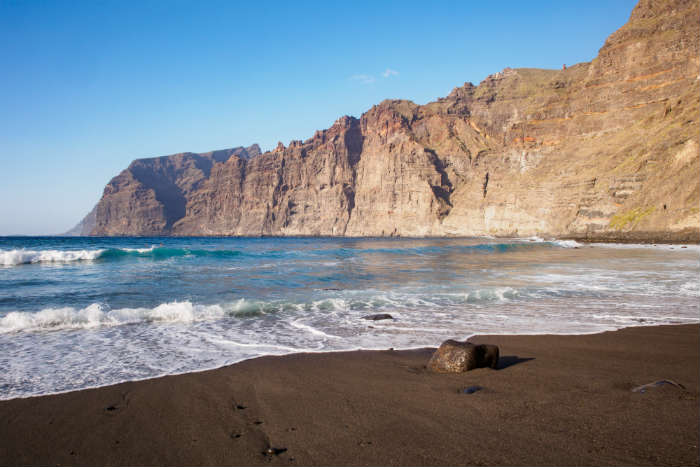 Puerto de la Cruz
A mix of traditional and contemporary, Puerto de la Cruz is in the greener, more lush part of Northern Tenerife. With a traditional harbour, a working port and a good mix of restaurants, you and your family won't be short of things to do. There's even two specifically designed, volcanic black sand beaches and the Botanico Gardens nearby if you want to get out and enjoy the nature of Tenerife.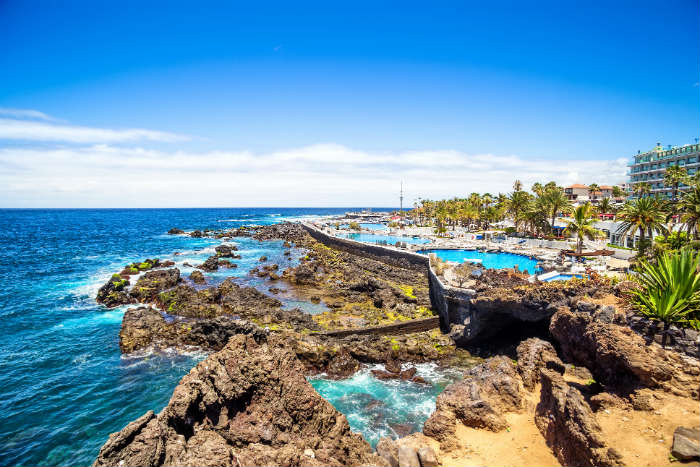 Puerto de Santiago
A little way down the coast from Los Gigantes, Puerto de Santiago is the laid back little sister where blue flag, black sand beaches are the main attraction. Puerto de Santiago is also a great base if you want to easy access to Mount Teide, which is the world's third highest volcano and probably the most magnificent sight on the island.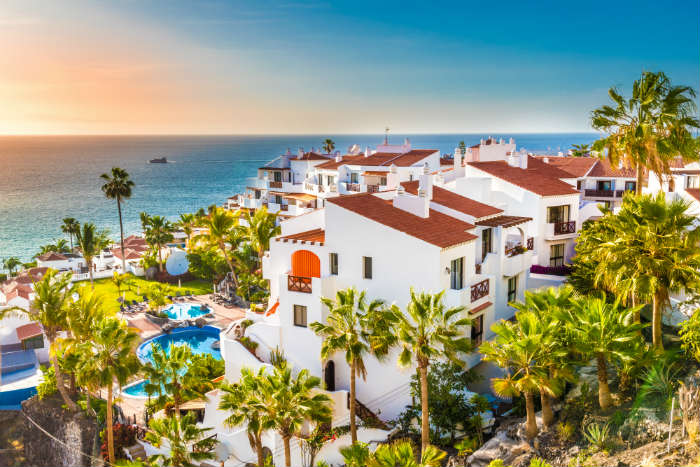 Las Caletillas
Are you looking for a home away from home when you come to Tenerife? Well with its beach, a promenade that's perfect for a morning jog, and a calm sea front, Las Caletillas is definitely that. This resort also offers up some of the best fresh food on the island with seafood being a favourite among locals and returning visitors. For a mid-morning coffee, you'll also be spoilt for choice as the stroll down to nearby Candelaria is lined with cafes which gives this resort a definite community feel.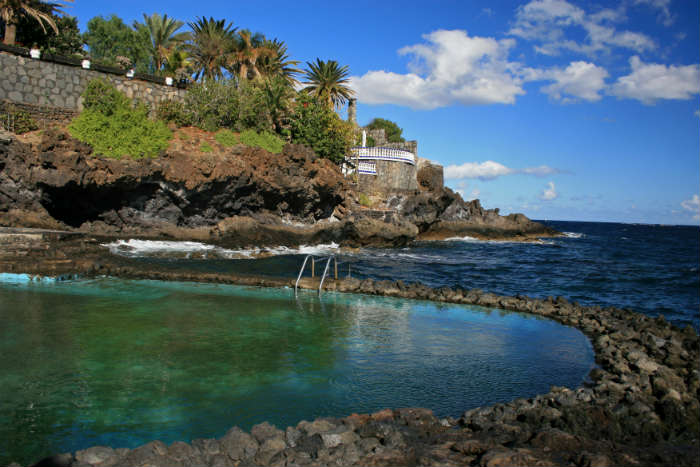 Playa de la Arena
One of the quieter resorts in Tenerife is Playa de la Arena. It's got natural sand, which is of blue flag standard, and a promenade that's lined with palm trees. When you're not relaxing on the beach, there are plenty of walks, which are perfect to do if you're visiting in the winter months. The main walk is that across the to the cliffs of Los Gigantes. Just make sure to take your camera as the views are so dramatic, you're going to want to take a snap or two!