As winter starts to creep in, we're already thinking about where to get the next bit of sunshine. Where do you go for warm winter weather though? And where are the best value winter sun destinations? We're here to help so that you don't have to go through the cold months without some Vitamin D…
Tenerife
An eternal favourite, Tenerife is famous for its year round sunshine. During the months of November, December and January the average temperature high is 21°c, which is just slightly warmer than the 9°c we can expect in the UK. Not only will you get to see Tenerife's lush landscape but the plants and flowers that hide away in the summer due to Tenerife's heat come into full bloom during the winter months, making this island a very attractive destination.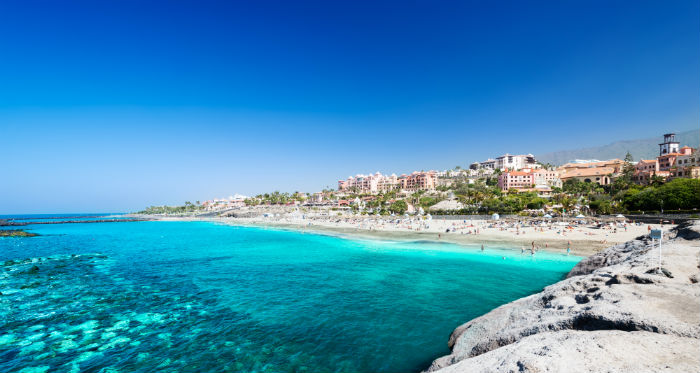 Cyprus
Slightly further afield, Cyprus treats visitors to beautiful nature reserves and quiet beaches that are much less crowded during the winter months Go strawberry picking in the countryside or take advantage of the slightly cooler weather and wander around Limassol to see the historical sights. We say cooler weather but it'll still be around 20°c. That sounds like a good winter to us!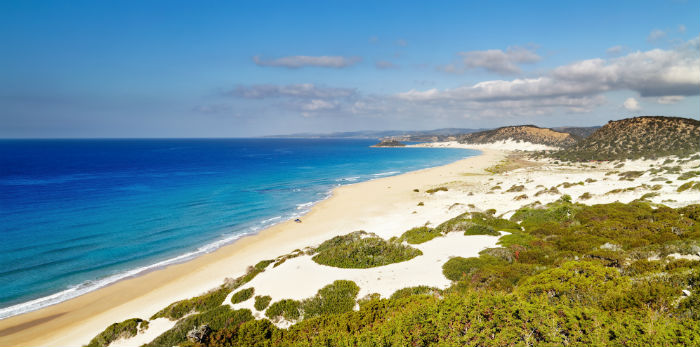 Lanzarote
Lanzarote, another of the Canary Islands makes it onto the list for best value winter sun destinations. There are national parks to walk through and because the water is still relatively warm here, water sports are available all year round. On an especially sunny day, make a trip to the Jameos del Agua, a hollow lava tube that has tropical gardens, restaurants and even houses a natural auditorium.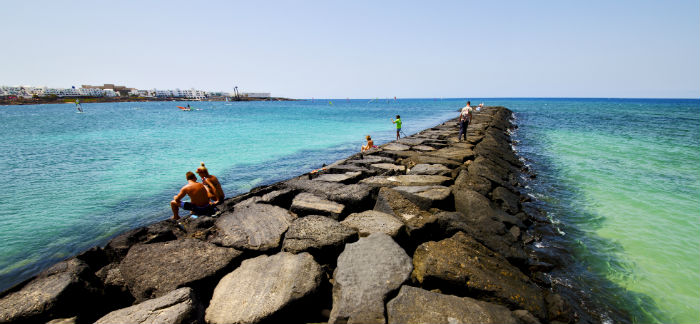 Cape Verde
It sounds tropical and it totally is. Cape Verde is a winter sun paradise with white beaches, turquoise blue oceans and palm trees swaying in the breeze. It's the complete opposite to the UK in the winter time and that includes the temperature at a balmy 26°c. Take advantage of the warm weather and chill out on the sand or enjoy a cocktail while watching one of Cape Verde's spectacular sunsets.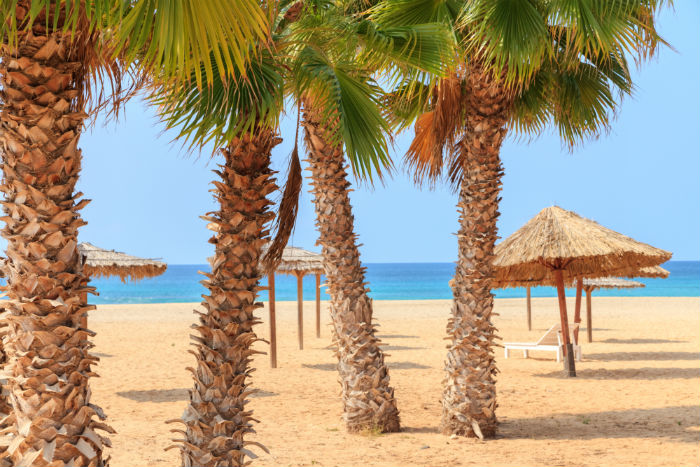 Sharm el Sheikh
If the sizzling hot temperatures put you off from visiting Sharm el Shiekh in the summer then maybe head to this resort during the winter months for a more relaxing break. Temperatures hover around 20°C so you can easily get away with chilling out on the beach while your friends back at home are wrapped up in woolly jumpers.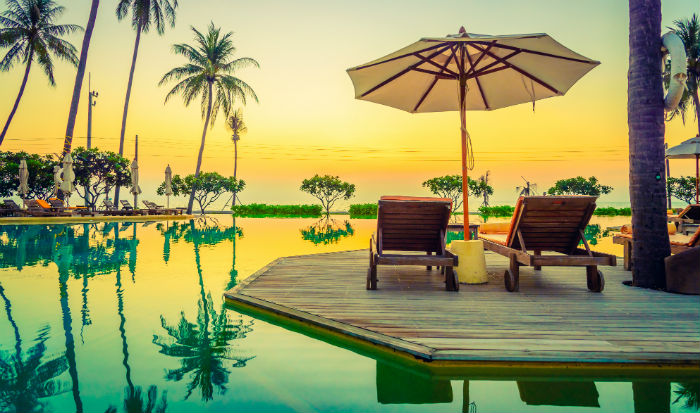 By Emma Hart - Soaking up the winter sun in Cape Verde